G20 Summit 2023: India Scored Big with the New Delhi Declaration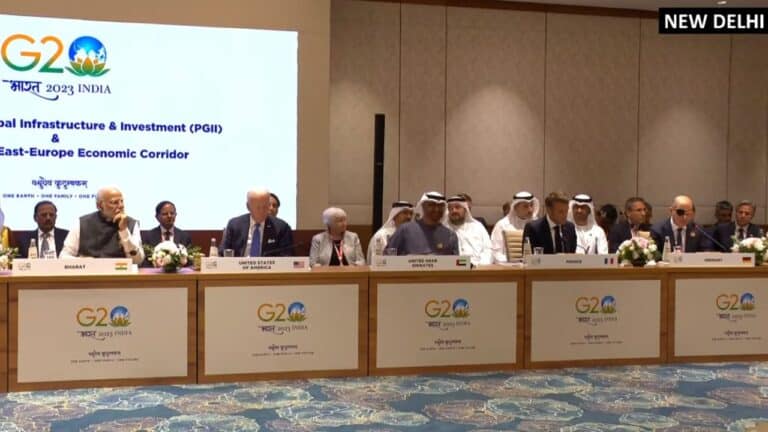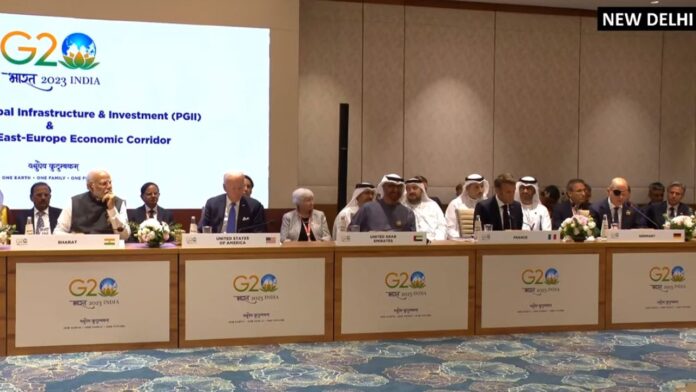 A significant breakthrough occurred on the opening day of the G20 Summit in New Delhi as leaders reached a "100% consensus" and adopted the New Delhi Leaders' Summit Declaration. Prime Minister Narendra Modi made this momentous announcement, which the government hailed as "historic and groundbreaking.
"I have received good news. Thanks to the dedicated efforts of our team, we have achieved consensus on the New Delhi G20 Leaders' Summit Declaration. My proposal is to formally adopt this leadership declaration. I am pleased to announce the adoption of this declaration. On this occasion, I extend my congratulations to my Sherpa and ministers who worked diligently to make this possible," stated PM Modi as he shared the news.
"It is my proposal that this G20 declaration be adopted," the Prime Minister emphasized, and the declaration received a warm welcome from G20 members, with applause and desk-thumping in agreement.
Amitabh Kant, India's G20 Sherpa, proudly announced that the New Delhi Declaration, comprising 38 paragraphs, was unanimously adopted, showcasing a "100% consensus on all developmental and geo-political issues."
Taking to the platform formerly known as Twitter, Kant expressed, "The New Delhi Leaders Declaration has been officially adopted at the G20 India Leaders' Summit! Today's era must be marked as the golden age of human-centric globalization, and India's G20 Presidency under the leadership of PM Narendra Modi has worked tirelessly towards this goal."
He further highlighted that achieving consensus on the "geopolitical paras," particularly in reference to the wording surrounding the Ukraine crisis, underscored Prime Minister Modi's leadership in today's world.
This accomplishment has effectively positioned G20 India as "the most ambitious in the history of G20 presidencies," according to the top official. The government also noted that the New Delhi Leaders Declaration prominently featured a significant India narrative and footprint.
Earlier in the day, Prime Minister Modi emphasized the need to address the "global trust deficit," which had been exacerbated by the conflict in Ukraine. India took proactive steps by presenting a new proposal on the Ukraine crisis, aimed at resolving the impasse surrounding the Delhi Declaration.
The G20 nations had experienced significant divisions regarding the Ukraine conflict. Western countries had advocated for a strong condemnation of Russia in the Leaders' Declaration, while others had stressed the importance of focusing on broader economic issues.
Subscribe to Our Latest Newsletter
To Read Our Exclusive Content, Sign up Now.
$5/Monthly, $50/Yearly