Will Increasing My Fish Consumption Ease My Rheumatoid Arthritis?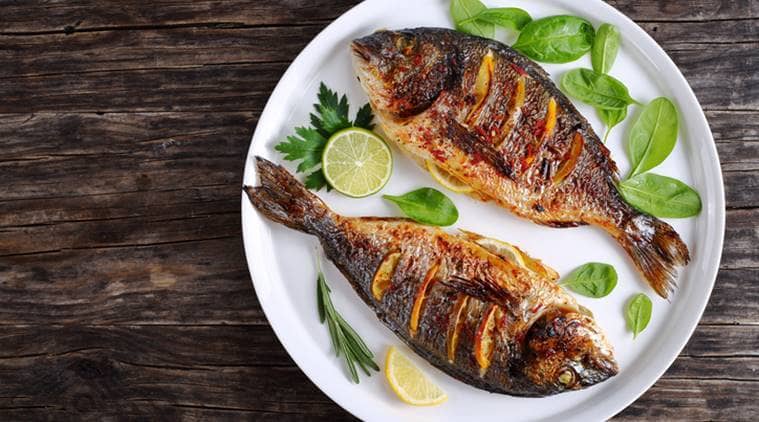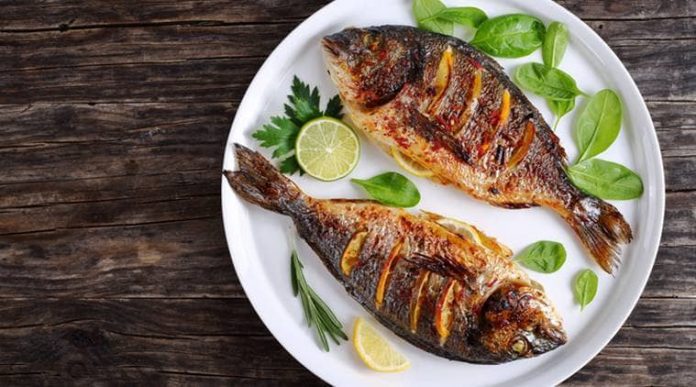 As important as a good diet is to maintaining optimal health, there's no real evidence to suggest that eating certain foods will keep rheumatoid arthritis, or any other condition at bay.  And vice versa.  It's unlikely that not eating something will help either. Of course there may be a few exceptions to the rule; one being gout.  Those with this condition may find that consuming organ meats or alcohol make the condition worse. In that case, patients are normally advised to make subtle changes to their diet.
One thing that we know our diet affects is the microbiome within the intestinal tract.  Some foods cause certain bacteria in the intestinal tract to rise or fall.  Because these bacteria affect immune function, changes among them may affect the severity and activity of rheumatoid arthritis.  Researchers are working on this currently to try and better understand how the microbiome affects autoimmune diseases.  If they can figure this out it could lead to the better treatment and control of conditions like rheumatoid arthritis.
Fish oil supplements
Many a study has been done on the goodness of fish oil supplements over the years, particularly when it comes to helping to control the inflammation of rheumatoid arthritis.  They've also suggested that a higher intake of fish oil may actually reduce the risk of developing the disease.  Some research has confirmed that there are less cases of rheumatoid arthritis, as an average, in places where fish consumption is high opposed to those where it's not eaten as often.  Generally, fish oil isn't prescribed as a form of treatment as its effects are minimal and modern medications tend to be much more effective.
One recent study however revisits the idea that fish oil, or fish, may lessen the joint inflammation that patients suffering with rheumatoid arthritis experience.  Those leading the study report that the higher the fish consumption, the better control a person had over their arthritis. This particular study involved comparing the fish intake of 176 people with rheumatoid arthritis with their blood test and joint examination results.  The results are summarised below:
Results of the study showed that the higher the intake of fish, the less severe the arthritis.
Those who ate at least two portions of fish per week had the best control over their arthritis.
The findings took into consideration other factors that could affect arthritis control such as fish supplement use and the duration of the disease.
While this study only found an association between the intake of fish and control of rheumatoid arthritis, it still gives some hope to those suffering from the condition. But, it is important to note as other reasons other than diet could explain the results.  For example, it may be possible that those that like to maintain good health and take their medications regularly just happen to eat a lot of fish.  Therefore, additional research is required before we can conclude that eating more fish will keep rheumatoid arthritis under control.  It's also worth noting that even those who ate the most fish, saw only a modest improvement in their arthritis control. Even so, for those in pain, any relief is better than none.
Hopefully in the future, more research will be carried out on this subject and we can get a definitive answer once and for all.  Until then, why not increase your level of fish consumption.  It certainly won't do you any harm and could end up doing you a world of good.
Apart from this you can read our Health Category
Subscribe to Our Latest Newsletter
To Read Our Exclusive Content, Sign up Now.
$5/Monthly, $50/Yearly