Why You Should Try Drupal Salesforce Integration?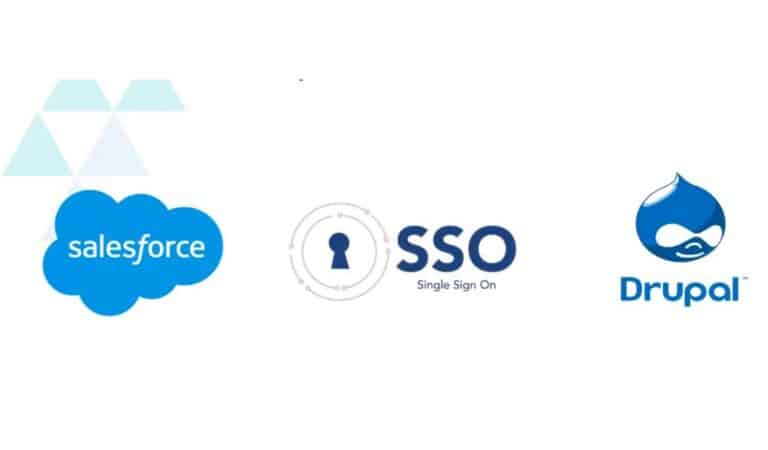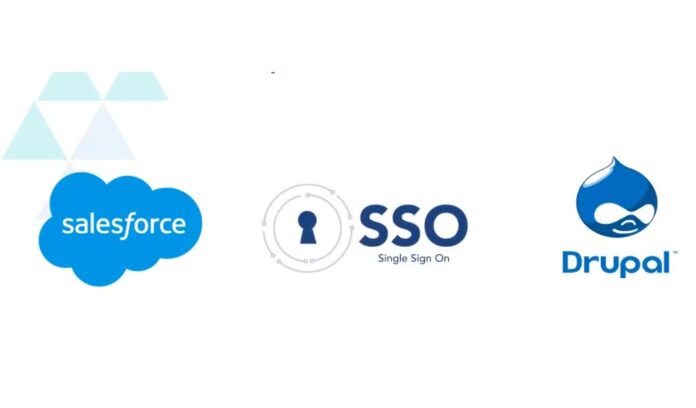 Drupal is one of the most effective and widespread content management systems (CMS) for different types of websites. Among the main advantages of this CMS is seamless integration with any third-party systems. This is possible thanks to the API architecture and the several available modules and tools that Drupal offers.
And when it comes to business website integration, Drupal CRM integration is the most in demand. Often when choosing a customer relationship management system (CRM), many companies choose Salesforce. Therefore, let's take a closer look at Drupal with Salesforce integration to understand what competitive advantages a business can get by enabling this CRM to its website.
Why Integrate A Website With CRM?
Using a customer relationship management system gives you a deeper understanding of your target audience and helps strengthen the relationship between your business and existing customers.
You can communicate more effectively, have deeper knowledge about your leads' needs, and achieve higher customer retention by integrating Drupal with CRM.
Among the main benefits that businesses can get from Salesforce CRM and Drupal integration are:
Improved Data Management
Integration with CRM makes it possible to automate many processes related to data moving. Instead of lengthy manual operations to export data from one system to another or using copy and paste method, the customer relationship management system makes the process easy and seamless. Thus, the company gets the opportunity to use its resources more efficiently since employees can focus on more crucial and complex tasks in this case.
Precise Customer Portrait
CRM is a truly useful marketing tool. System integration enables marketing and sales professionals to better understand customers and their behavior, which naturally leads to more effective customer relationship management.
With CRM, we can get valuable data about how the user interacts with the business, making the customer profile more accurate. Hence the significant advantage is that the company can make decisions based on relevant data in such a case.
More Effective Marketing Campaigns
CRM can extract data from your website, making it an essential tool when creating and implementing marketing campaigns.
With accurate and relevant data, a business can generate better leads. With this approach, a company can benefit from a faster sales process and more deals completed. And this contributes to business growth and brand awareness a lot.
Drupal And Salesforce Integration 
Drupal's integration with Salesforce is easy and seamless, making this CMS and CRM combination one of the most popular.
A special add-on module is used to integrate the customer relationship management system with your website.
However, a set of modules called Salesforce Suite is required for full integration and dealing with all aspects. This set is also available for different versions of Drupal, so you can do the integration without having to update your content management system.
Salesforce Suite has many useful features and modules. The key module is Salesforce Integration. It is responsible for the entire process. 
At the same time, other modules solve tasks for different aspects of the integration, depending on your goals and needs.
Let's take a closer look at the modules used at different stages of Drupal and Salesforce integration, as well as their functions.
Push and Pull
These two modules are critical. Push and Pull are responsible for the data transfer and retrieval between the two systems during the Salesforce integration with Drupal.
Mappings
This module is responsible for data synchronization and field mapping. When used, Salesforce Integration synchronizes data types and ensures the exchange between systems to guarantee that Drupals' users and content nodes are synchronized with Salesforce objects. With this approach, the module maps Drupal's entity fields with the corresponding Salesforce fields.
Mapping UI
This module is the SF Mapping user interface. With it, you can choose which objects in Drupal should be synchronized with the corresponding Salesforce objects.
SOAP (Simple Object Access Protocol)
It is used for communication with the Salesforce SOAP API when creating, retrieving, updating, or deleting records.
Webform
This is an additional module for creating online forms. Using this module can bring businesses benefits such as improved effectiveness of marketing campaigns.
JWT Auth Provider
This module is used for key-based Salesforce authentication during integration.
Address
This module is a custom widget for Drupal's address fields. This widget is used for Salesforce compatibility.
Example
This module is used to get live documentation, which further facilitates the work during integration.
Cron
This module is an automatic task manager. It is used to update data and can work in two modes: in real time or asynchronously.
Logger
This module is used for consolidated logging for Salesforce Log events. With it, you don't have to worry about all your events being accurately logged.
OAuth user-agent provider
This module is responsible for user-agent-based Salesforce OAuth authentication. At the same time, now it is rarely used in the integration process since this module is a bit outdated.
In Conclusion 
Integrating content management with a customer relationship management system is the perfect combo.
With benefits such as improved data management, a deeper understanding of the customer profile, the ability to make data-driven decisions, and more, integrating Salesforce with Drupal is a logical choice for organizations.
By taking advantage of the two systems, a business can significantly improve its relationship and interaction with leads, which helps reach higher sales, better conversion rates, and increased brand awareness.
And the best part is that the Salesforce integration with Drupal is easy, seamless, and secure, making it an attractive option.
Subscribe to Our Latest Newsletter
To Read Our Exclusive Content, Sign up Now.
$5/Monthly, $50/Yearly