Does CBD Help With Nausea – What Research Tells Us?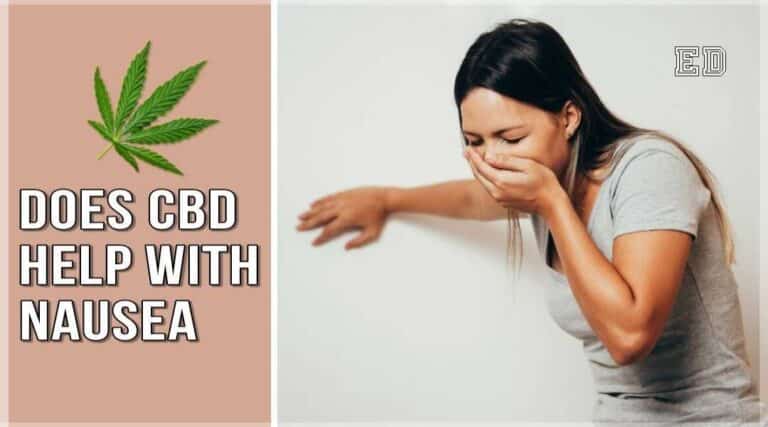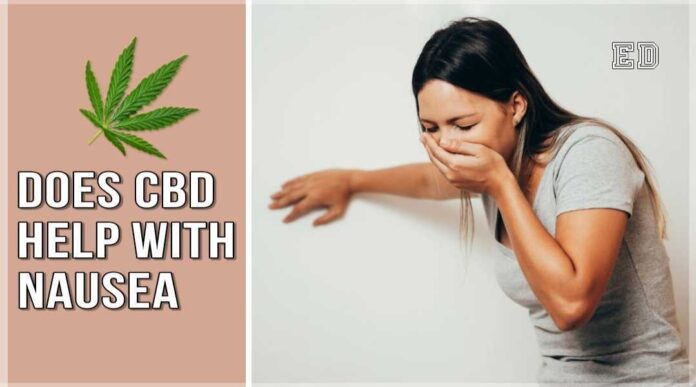 Listen to the Podcast:
Suppose you're suffering from nausea; the straightforward solution is now CBD products. But when it's CBD, we always think twice. Right now, you might be thinking does CBD help with Nausea?
CBD has shown the potential to help with nausea. While more research is needed to understand its effects fully, some studies suggest that CBD can alleviate symptoms of nausea and vomiting.
There is more to discuss – does CBD weed help with nausea? So keep on reading all about them.
Overview of CBD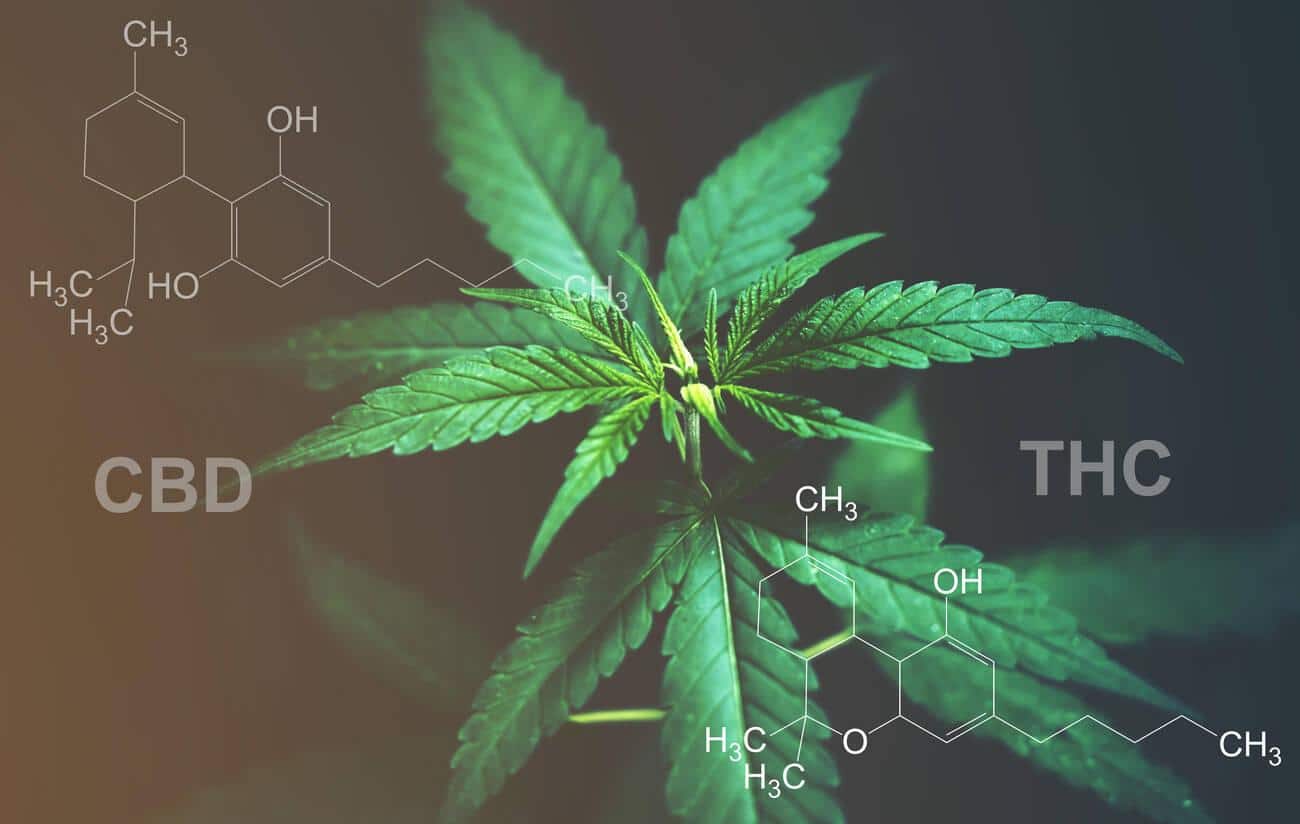 Cannabidiol (CBD), found in cannabis, has shown the potential to provide relief for nausea and vomiting by interacting with serotonin receptors, according to emerging research.
While the topic is still being debated, some claims suggest CBD can help alleviate nausea. Most existing studies on CBD and nausea focus on its benefits for cancer patients.
Although current research on this topic is limited, some experts believe CBD may positively affect various symptoms associated with different conditions, such as nausea, pain, and anxiety.
It's important to note that CBD does not induce the psychoactive "high" commonly associated with cannabis. The responsible cannabinoid for that effect is tetrahydrocannabinol (THC), another compound derived from the Cannabis sativa plant.
What is Nausea?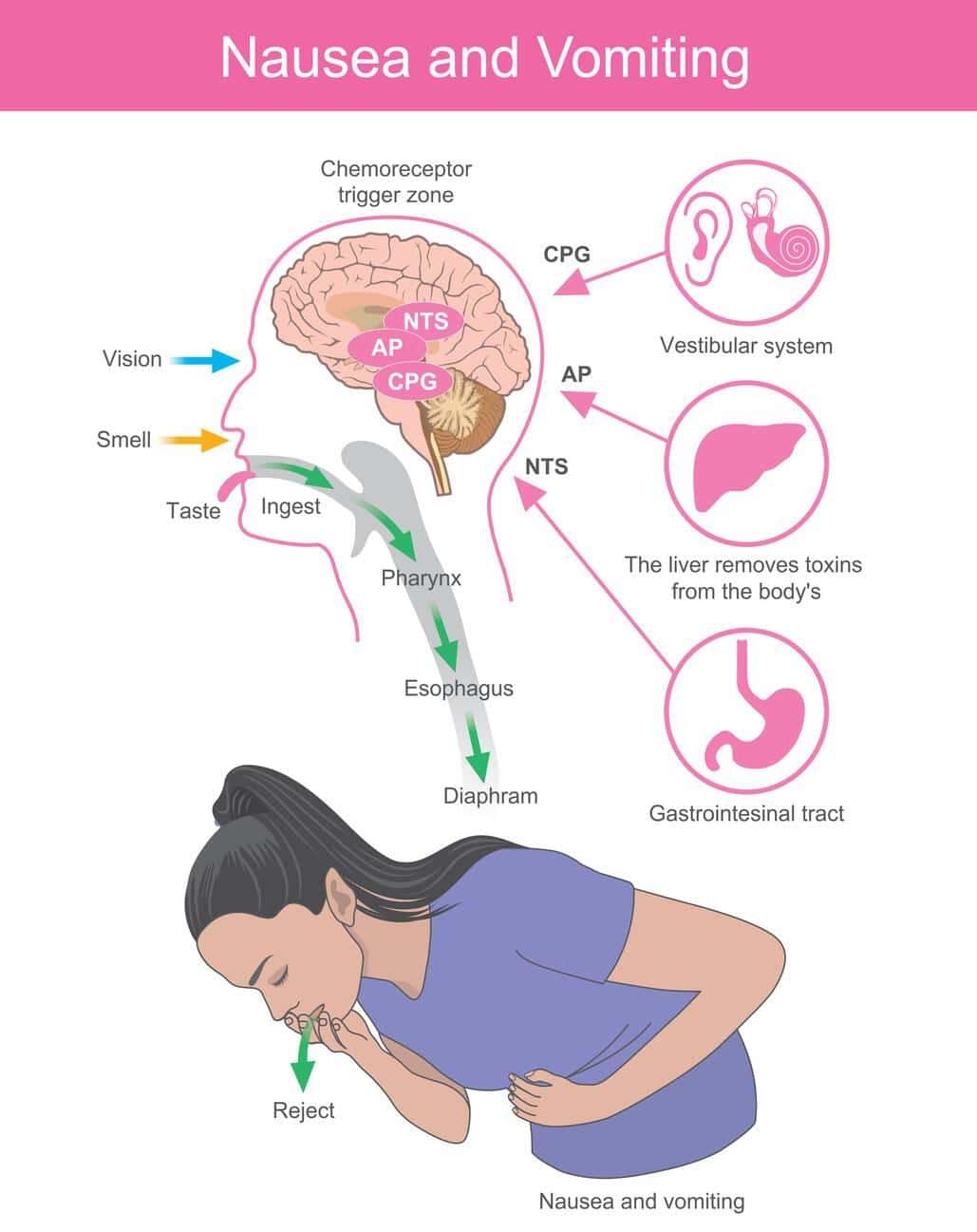 We've all had nausea at one time or another; it's that unsettling, uncomfortable, nauseating sensation in the stomach that makes you feel as if you could throw up at any moment. The medulla oblongata, a part of the brain that regulates several essential functions like breathing, heartbeat, sneezing, and vomiting, is where nausea symptoms first appear.
Signals delivered to the medulla oblongata from other brain parts control these involuntary activities. When the brain gets the impulse to vomit, it causes nausea. This can happen due to toxic chemicals like alcohol or narcotics and viral and bacterial illnesses.
There are countless potential causes for nausea, some of the more prevalent ones being infections, food poisoning, pregnancy, and drug side effects. Other factors include anxiety, chemotherapy, motion sickness, PMS, migraines, and meningitis. 
Does CBD Work for Nausea?
To respond to the query, "Does CBD oil help with nausea?" We must first examine how the body's endocannabinoid system (ECS) is related to nausea. The ECS system in mammals uses receptors and endocannabinoids to regulate homeostasis (balance). Research has shown that inhibiting the endocannabinoid system can cause nausea because it affects a part of the medulla oblongata that controls the reflexes that cause nausea and vomiting. On the other hand, raising the ECS can reduce nausea. 
Cannabinoids, including CBD, interact with and strengthen our ECS when we consume them. This may have anti-nausea effects, and some research indicates that this effect may be related to how cannabinoids interact with serotonin receptors.
Additional research has revealed that combining CBD and THC can help chemotherapy patients experiencing nausea. The cannabinoids and nausea study is still in its early phases, and it's crucial to note that much of the human-based research concentrates on the advantages for cancer patients.
CBD Oil for Nausea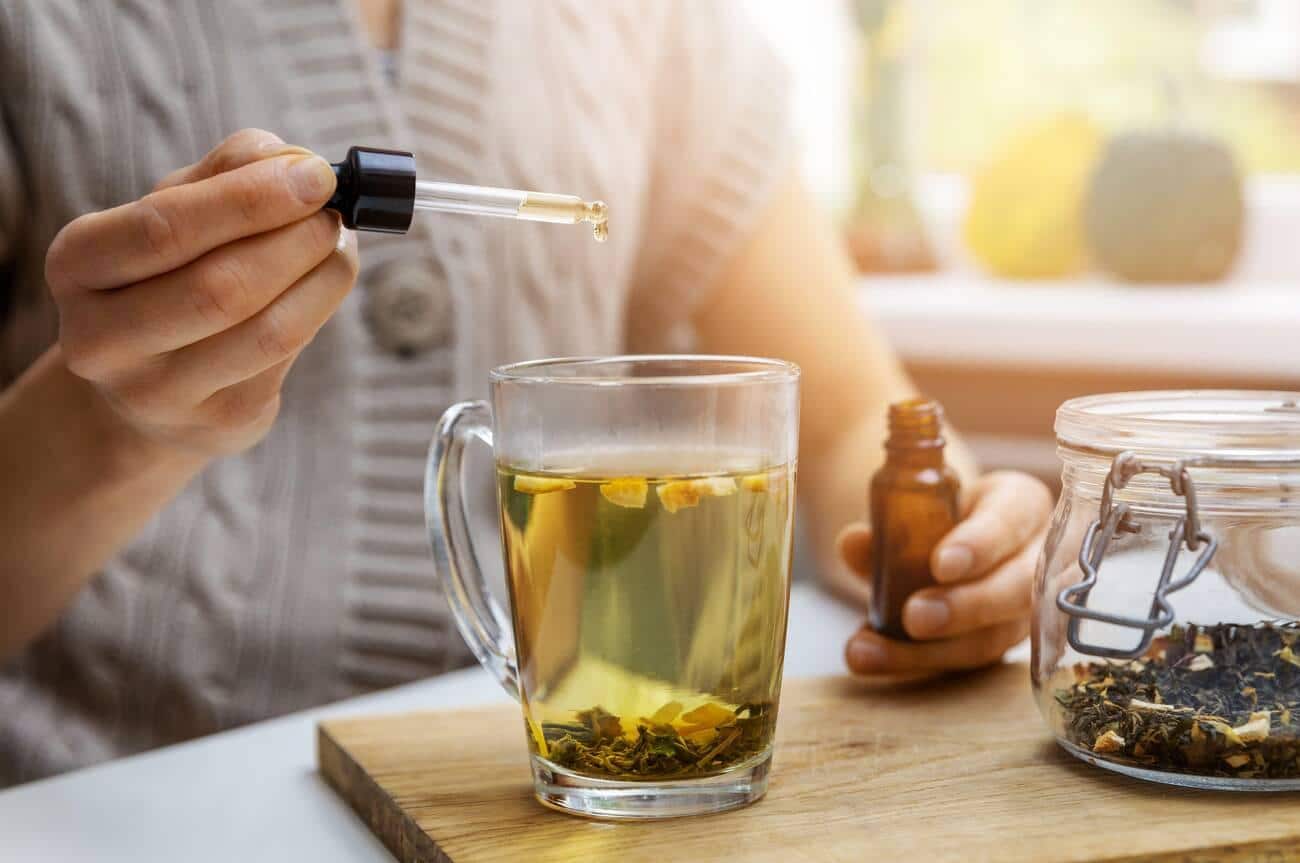 Several studies indicate that using CBD oil for nausea might stimulate the generation of anandamide, a cannabinoid known for its ability to alleviate the symptoms associated with nausea.
However, it's essential to maintain the dosage and seek help from medical professionals.
CBD Gummies for Nausea
Studies found people who suffer from nausea can find relief from CBD edibles. In particular, full-spectrum CBD gummies containing traces of THC may relieve severe nausea and upset stomach brought on by various diseases. 
CBD Strains for Nausea?
More or less, CBD strains work similarly for nausea like CBD gummies and oil. CBD strains can be effective in reducing anxiety, stress, and vomiting.
CBD Vape Pen for Nausea
Unlike the previous evidence, there is less evidence on how CBD vape pen work on nausea. Plus, there are several effects, like cancer. So, consulting with a healthcare provider for guidance and support for using a CBD vape pen for nausea is advisable.
Does CBD Oil Help With Nausea During Pregnant?
Before delving into this section, please remember that there is insufficient knowledge regarding the continuous use of CBD oil during pregnancy. The Food and Drug Administration (FDA) does not recommend the consumption of cannabidiol (CBD) while pregnant or breastfeeding.
Although no studies currently demonstrate the dangers of consuming CBD during pregnancy, it is crucial to consult with your primary physician if you are considering doing so. Your family doctor possesses the most comprehensive understanding of your health situation.
Pregnancy often leads to nausea, making it one of the most common discomforts experienced by women. Due to the significant hormonal imbalances and extensive physiological changes occurring in their bodies, episodes of nausea and vomiting are frequent.
Fortunately, treating nausea and vomiting generally follows a similar approach, irrespective of the underlying factors. Managing and alleviating the symptoms of nausea should be the primary focus. Therefore, it is advisable to keep suitable products on hand to relieve nausea, regardless of your circumstances.
How Long Does it Take for CBD to Work for Nausea?
There is no specific answer as it varies from person to person. But generally, it should take only 15 minutes to work on the human body.
Benefits of Using CBD Oil for Nausea
One of the hundreds of cannabinoids in cannabis and hemp plants is cannabidiol, also called CBD. Without producing the intoxication most frequently associated with THC and marijuana consumption, CBD offers several possible health benefits to people.
The absence of psychotropic effects of CBD is responsible for these advantages. There won't be any psychotropic effects from CBD. It has been demonstrated that CBD works with the body's cannabinoid receptors to create several therapeutic effects, including decreased nausea and vomiting.
Most anti-nausea and antiemetic drugs are a lifesaver for people with crippling nausea. According to Dumaska et al. (2018), while some items might create nausea, scientifically, it is unclear what causes it. They can prescribe various drugs, but it could take some trial and error to find the one that works best for you. Using CBD oil early in the process may uncover a potential remedy for some of these problems.
7 CBD Products for Nausea
So far, You've understood more or less CBD products work for nausea. Now we'll introduce you to some effective CBD products.
1. Charlotte's Web CBD Oil Liquid 
Charlotte's Web CBD Oil Liquid Capsules are an excellent choice for individuals who are not fond of the taste of CBD oils or tinctures. These capsules offer a convenient method of consumption by simply swallowing them. They use vegan and gluten-free ingredients, including U.S.-grown hemp and organic extra-virgin olive oil.
One notable aspect of the brand is its commitment to sustainable growing practices. They cultivate all of their hemp on certified organic family farms, ensuring a responsible approach to production.
Here are some key points to consider:
Pros
The capsules contain a full-spectrum formula, allowing users to experience the full benefits of the entourage effect.

They are 100% vegan, making them suitable for individuals following a plant-based lifestyle.

The capsules are allergen-free, minimizing the risk of adverse reactions.

They are available in three different sizes: 30, 60, or 90 capsules, providing options to suit individual needs.
Cons
These capsules are unsuitable for individuals who wish to avoid THC, as they contain it.

The high dose of 25 mg per capsule may be too potent for beginners or individuals with lower tolerance levels.

Some reviewers have preferred the dry powdered capsules over the liquid ones.
2. Nuleaf Naturals CBD Oil
Nuleaf Naturals CBD Oil is a high-quality option for individuals seeking full-spectrum CBD oil. Each bottle is available in various sizes and contains 60 mg of CBD per mL of oil. The product prides itself on simplicity, containing only two ingredients: CBD and organic virgin hemp seed oil. Nuleaf Naturals sources its hemp from organic farms in the United States, ensuring a natural and sustainable product.
Pros
The oil is made with organic hemp, reflecting a commitment to natural and environmentally-friendly ingredients.

With a full-spectrum formula, users can benefit from the entourage effect, where the various compounds in hemp work synergistically for enhanced effects.

Free shipping is offered throughout the United States, making it convenient and cost-effective for customers.

Nuleaf Naturals provides a subscribe and save program, allowing customers to save 10 percent on recurring deliveries.
Cons
This product is unsuitable for individuals who wish to avoid THC, as it is in the formula.

The Certificate of Analysis (COA) is only accessible after purchase, requiring customers to reference the batch number for testing information.
3. GoGreen Hemp CBD Oil 
GoGreen Hemp CBD Oil Drops offer a THC-free option for individuals who prefer to avoid even trace amounts of THC. This broad-spectrum tincture is peppermint-flavored and can be taken sublingually for easy absorption.
Pros
The broad-spectrum formula allows users to avoid THC while benefiting from other valuable compounds found in cannabis.

The product has a great shelf life of 2 years, ensuring long-lasting freshness.

The Certificate of Analysis (COA) is readily available on the product page, providing transparency and reassurance to customers.
Cons
According to a recent reviewer, the higher-concentration bottles may have a less pronounced mint flavor.
4. Joy Organics Organic CBD Oil
Joy Organics Organic CBD Oil, Tranquil Mint, is a CBD oil that prioritizes organic ingredients and vegan-friendly formulation. It offers a delightful fresh mint flavor, achieved through organic peppermint oil. The oil is designed to be placed under the tongue for optimal absorption.
Pros
The CBD oil is USDA-certified organic, ensuring high-quality organic ingredients.

It utilizes a broad-spectrum formula, allowing users to benefit from other beneficial compounds found in cannabis while avoiding THC.

Joy Organics values animal welfare and ensures its products are cruelty-free.
Cons
The Certificate of Analysis (COA) is accessible online but requires the batch number after purchase to view the specific testing results.
5. CBDfx CBD Oil Tincture
CBDfx CBD Oil Tincture is a high-quality CBD oil option that comes in a convenient tincture form. It is available in various flavors to suit different preferences, including natural, mint, citrus, and berry. Made with organic hemp and utilizing CO2 extraction, CBDfx is a pure and potent product.
Pros
The broad-spectrum CBD formula allows users to experience the benefits of various cannabinoids and terpenes without THC.

CBDfx CBD Oil Tincture is made from organic hemp, ensuring a natural and sustainable source.

The tincture form makes it easy to measure and administer precise doses.

The range of flavors provides options for those who prefer a more enjoyable taste experience.
Cons
Individual experiences may vary in effectiveness, as CBD effects can differ among individuals.

The tincture may not be suitable for those who prefer an unflavored or unscented option.
6. Fab CBD Oil
Fab CBD Oil is a premium CBD oil that offers a range of benefits and options for consumers. It is available in multiple flavors, including natural, mint, citrus, and berry, catering to various tastes. Made from organically grown hemp, Fab CBD Oil uses a full-spectrum blend of cannabinoids to provide a comprehensive CBD experience.
Pros
The selection of flavors allows users to choose the one that best suits their taste preferences.

Fab CBD Oil is made from organically grown hemp, ensuring a high-quality and natural product.

The full-spectrum blend provides the potential benefits of other cannabinoids and terpenes.

Third-party lab testing ensures the product's potency, purity, and safety.
Cons
Individual responses to CBD can vary, so the effects may differ for each person.

Some users may prefer an unflavored option.
7. Medterra CBD Oil
Medterra CBD Oil is a popular and reputable CBD oil brand offering a wide range of options. Their CBD oil is made with CBD isolate, making it suitable for individuals who prefer THC-free products or have concerns about drug testing. Its various strengths allow users to customize their dosage according to their specific needs.
Pros
Medterra CBD Oil is made from high-quality, non-GMO hemp.

CBD isolate ensures the product is THC-free, making it ideal for individuals sensitive to THC or seeking THC-free options.

It undergoes third-party testing to ensure potency and purity.

The range of strengths allows users to find the dosage that suits their requirements.
Cons
Some users may prefer full-spectrum CBD oil to benefit from the entourage effect.

The isolate formula may lack the potential benefits of other cannabinoids and terpenes found in full-spectrum products.

In summary, Medterra CBD Oil offers a reliable and customizable CBD oil experience. It is made from non-GMO hemp and undergoes third-party testing for quality assurance. While CBD isolate ensures THC-free products, some users may prefer full-spectrum options for enhanced effects.
How to Take CBD for Nausea?
The method of consuming CBD depends on the specific form you have selected. Here is a step-by-step guide for different CBD products:
Tinctures and oils:

These are typically taken orally using a dropper. Place the desired amount of CBD oil or tincture under your tongue, and hold it there for a few seconds to allow for sublingual absorption. Afterward, you can swallow the oil or tincture. It's essential to follow the recommended dosage provided by the manufacturer.

Capsules:

CBD capsules are ingested orally, similar to any other pill. Simply swallow the capsule whole with a glass of water. It's essential to adhere to the recommended dosage instructions provided by the manufacturer.

Gummies:

CBD-infused gummies are chewed and swallowed. Follow the recommended serving size provided on the product's packaging. Chew the gummy thoroughly before swallowing it.
Dosage for CBD for Nausea
Besides knowing does CBD help with nausea and vomiting, it's essential to learn the dosage. However, it's still an unsolved question.
Determining the optimal dosage of CBD for alleviating nausea remains uncertain and varies significantly from person to person. It is generally advised to avoid large doses of CBD oil, particularly when initiating its use, as it can lead to side effects like dizziness and fatigue.
However, smaller doses ranging from 5-10mg may reduce nausea or vomiting for specific individuals. It is advisable to start with a lower dose and gradually increase it until you find the best dosage while closely monitoring your body's response to the extract.
How Do You Shop for CBD?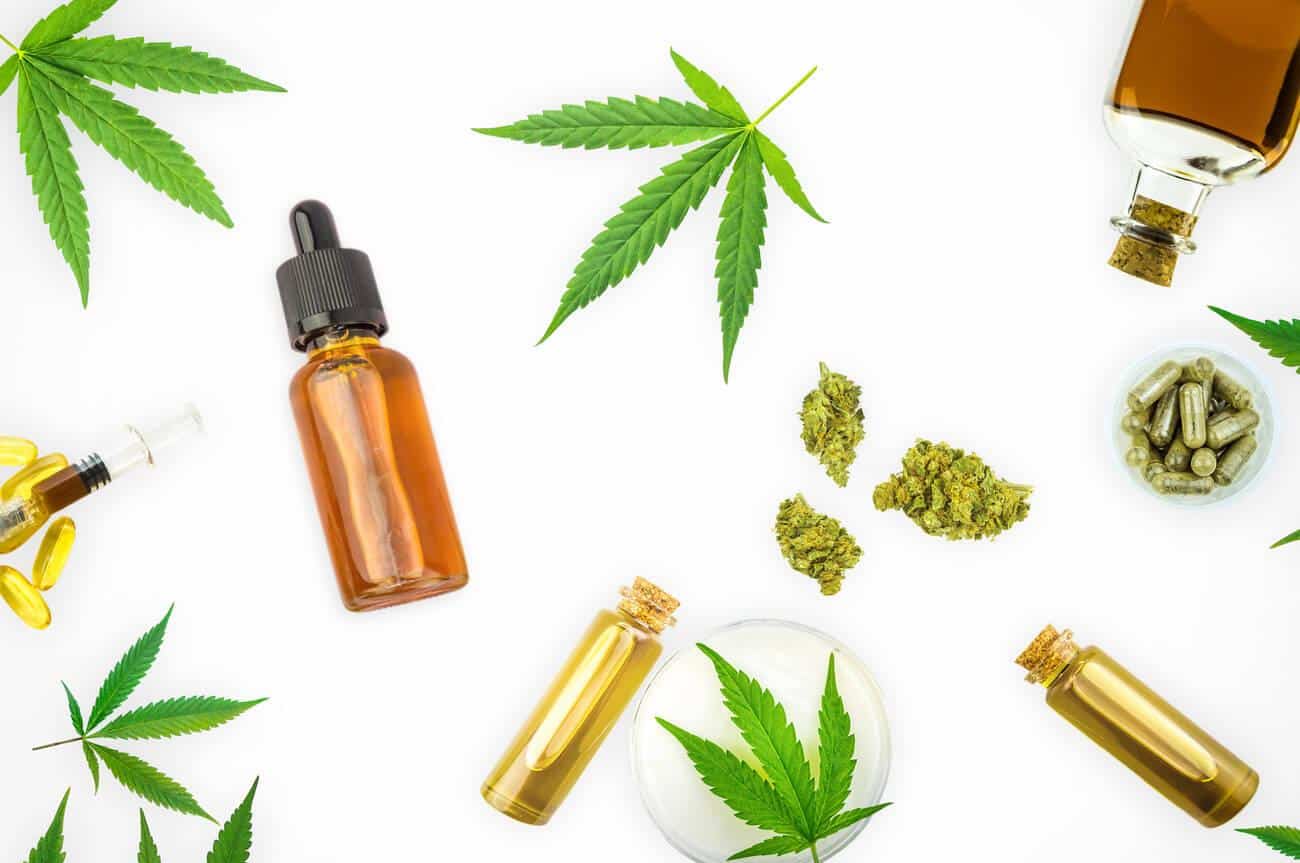 Navigating through the multitude of CBD products available can be overwhelming, but keeping the following factors in mind can help you distinguish between high-quality and subpar options:
Potency
If you're dealing with severe nausea, it's essential to seek out CBD products with higher concentrations of CBD per serving. Look for products that contain more than just a few milligrams of CBD.
CBD Source
CBD isolate is a suitable choice if you prefer to avoid THC entirely. However, remember that removing terpenes and other cannabinoids may diminish the anti-nausea effects of the CBD product.
Opting for full-spectrum products, which retain a more comprehensive range of cannabis plant compounds, may provide more comprehensive benefits. If you're committed to avoiding THC, consider broad-spectrum CBD, which contains most cannabinoids but no THC.
Third-party Testing
Prioritize products that have undergone third-party testing and have a Certificate of Analysis (COA). This ensures CBD is free from contaminants like heavy metals, pesticides, and molds. It also confirms the potency of the CBD, verifying that it matches the claims made by the company.
Ingredients
Choose CBD products crafted from organic hemp grown in the United States whenever possible. For addressing nausea specifically, you might find products with added natural peppermint or ginger flavorings beneficial, as they can help alleviate queasiness and improve the taste.
Considering these factors, you can make more informed decisions while selecting CBD products tailored to your needs and preferences.
Related Pick: Can too Much CBD Make Your Heart Flutter
Potential Side Effects of CBD for Nausea
Cannabidiol (CBD) generally has a high level of safety and is well-tolerated by most individuals. However, it is essential to be aware that, like any substance, CBD can potentially cause side effects, although they are typically mild. It is crucial to understand these potential effects before incorporating CBD for nausea.
Drowsiness
CBD may have a relaxing effect and can potentially cause drowsiness or a feeling of fatigue, especially when taken in higher doses.
Appetite Changes
Some individuals may experience alterations in appetite, such as an increase or decrease in hunger.
Diarrhea
In rare cases, CBD may cause gastrointestinal issues like diarrhea. However, it is essential to note that this side effect is not commonly reported.
Dry Mouth
CBD can inhibit saliva production, leading to a sensation of dry mouth. Staying hydrated can help alleviate this effect.
Weight Changes
While not frequently reported, some individuals have reported weight changes associated with CBD use. This could include weight gain and loss, although the underlying mechanisms are not fully understood.
Sedation
CBD's relaxing properties can potentially cause feelings of sedation or sleepiness, mainly when consumed in higher doses.
What If CBD Doesn't Work for Nausea?
CBD isn't any guaranteed solution for nausea or vomiting. So what should you do if it doesn't work?
If it's not severe, try homemade remedies like ginger root, peppermint, chamomile, etc. And if the case is serious then we commend consult any healthcare specialist.
FAQs
Check out some commonly asked questions on CBD's connection with nausea.
Does CBD help with nausea in cats?
CBD has shown promise in reducing nausea and vomiting in cats. Its interaction with the endocannabinoid system may help regulate nausea symptoms. However, consulting with a veterinarian before administering CBD is essential to ensure proper dosage and safety for your cat.
Does CBD help with nausea in dogs?
CBD has been found to have anti-nausea properties in dogs. It can potentially reduce vomiting and improve appetite. It is advisable to consult a veterinarian to determine the appropriate CBD product and dosage and ensure it is safe for your dog.
Is CBD good for you?
CBD has been widely studied and has shown potential therapeutic benefits for various conditions. It may help with pain management, anxiety, sleep disorders, and more. However, individual responses may vary, and consulting with a healthcare professional before starting any CBD regimen is essential.
Final Words
In conclusion, CBD has shown the potential to help with nausea in cats and dogs. It may reduce vomiting, improve appetite, and provide relief. However, it is crucial to consult a veterinarian for proper dosage and safety guidelines.
Disclaimer: This content is for informational purposes only and does not replace professional medical advice, diagnosis, or treatment. This information is not comprehensive and should not be used to make health or well-being decisions. Consult a qualified healthcare professional with questions about a medical condition, treatment options, or health regimen. This website or the content should never replace professional medical advice.
Subscribe to Our Latest Newsletter
To Read Our Exclusive Content, Sign up Now.
$5/Monthly, $50/Yearly