Dallas Mayor Eric Johnson's Party Switch: A Sign of Changing Political Landscape in Texas?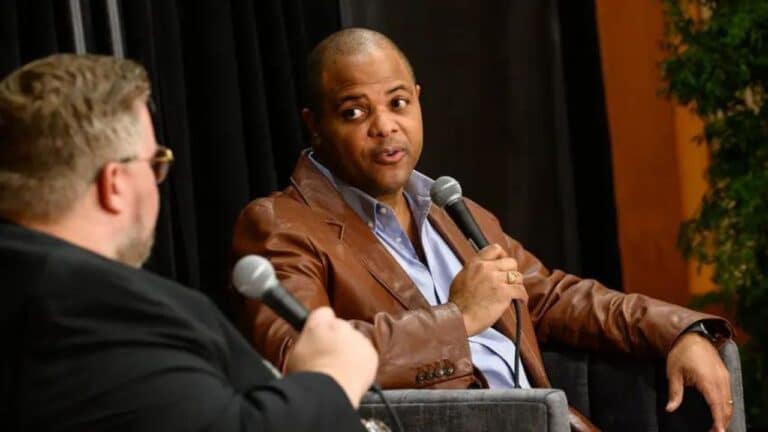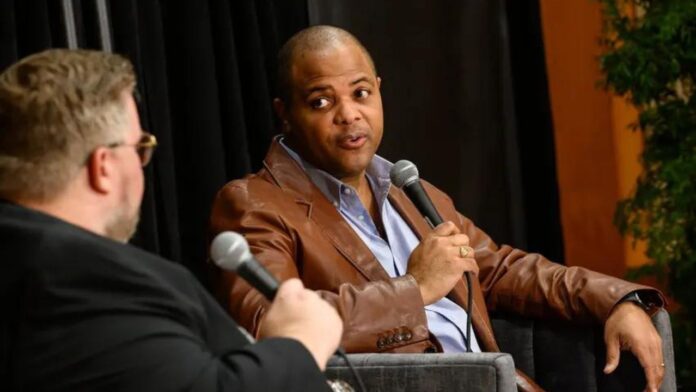 Dallas Mayor Eric Johnson, a former Democrat, is now a Republican, making Dallas the country's largest city with a Republican mayor.
"Today, I am changing my party affiliation," Johnson said in a Wall Street Journal op-ed published Friday. "I plan to vote in the Republican primary next spring." When my tenure in elected office concludes in 2027, with the inauguration of my successor as mayor, I shall do so as a Republican."
Johnson was a Democrat in the Texas Legislature for nine years until being elected mayor of Dallas in 2019. Though the role of mayor is legally nonpartisan, Johnson joins Fort Worth Mayor Mattie Parker as one of just two Republican mayors of a large Texas city.
Johnson did not immediately respond to a request for comment.
Johnson's decision came as no surprise to Dallas political analysts, who said he has been showing his support for Republicans — and distance from Democrats — for some time.
"This is one of the worst kept secrets in the world of politics," said Vinny Minchillo, a Republican consultant in the Dallas region. "This has been coming down for a long time."
Dallas Democrat state Rep. John Bryant took to the social media network X, formerly known as Twitter, to make a joke about Johnson's statement.
"Are you switching parties?" "I had no idea he was a Democrat," Bryant wrote.
Johnson said in his op-ed that his vision for Dallas coincides with the Republican Party, citing his support for police enforcement, cheap property taxes, and promoting a business-friendly atmosphere.
During his mayoral tenure, Johnson has avidly supported anti-crime programs and formed a solid friendship with Dallas Police Chief Eddie Garcia. In May, he was re-elected without opposition after securing the support of the city's commercial donor class, which tends to lean Republican, as well as the Dallas Police Association, the city's police union.Additionally, you can also read about- Texas Business and Estate Law – Tips for Entrepreneurs and Executors
"Mayors and other local elected officials have failed to make public safety a priority or to exercise fiscal restraint," Johnson said in his op-ed. "Most of these local leaders are proud Democrats who view cities as laboratories for liberalism rather than havens for opportunity and free enterprise."
Following his reelection this year, Johnson invited Texas' two Republican U.S. senators, John Cornyn and Ted Cruz, to his inauguration, which some observers argued inappropriately injected partisanship into a nonpartisan space.
Johnson, along with four other Dallas City Council members, voted against the city's $4.8 billion budget earlier this week, believing it did not significantly reduce the city's property tax rate. Property tax reduction is a favorite issue among the state's leading Republicans.
"Too often, local tax dollars are spent on policies that exacerbate homelessness, coddle criminals, and make it harder for ordinary people to make a living," Johnson said in the op-ed. "And too many local Democrats insist on virtue signaling — proposing half-baked government programs aimed at solving every single societal ill — and on finding new ways to snub Republicans at the state and federal levels." Enough. This makes for fantastic headlines, but not for cities that are safer, stronger, and more lively."
Johnson's party move immediately elevates him to the ranks of the country's most famous Black Republicans, including South Carolina senator and presidential candidate Tim Scott and Kentucky Attorney General Daniel Cameron. Though the GOP has made inroads among Black men in recent years, Black voters remain predominantly Democratic.
However, Dallas is firmly Democratic. In the 2020 presidential election, Dallas County overwhelmingly supported Joe Biden against Donald Trump, with Biden winning the county by more than 30 percentage points. According to several local lawmakers, Johnson's choice puts him at odds with the city's people.
"I don't believe that it sets the tone for where the priorities are," Dallas City Council Member Adam Bazaldua said. "In fact, I believe it would have been preferable for voters to have known that party affiliation prior to going to the polls in May."
Politicians saw Johnson's decision as a prelude to a possible run for statewide office, which Democrats have been barred from doing for decades.
"You've got to be a Democrat to win in Dallas," said Cal Jillson, a political science professor at Southern Methodist University. "You've got to be a Republican to win in Texas."
According to Minchillo, the GOP strategist, Johnson's party move is yet another indictment of the health of the Democratic Party in Texas.
"This is certainly a smart move for his career," Minchillo remarked. "If you want to stay in Texas politics, you need to have the 'R' by your name."
Johnson did not mention his party switch during his hour-long speech at a Texas Tribune panel event in Austin on Friday morning. Johnson emphasized his office's nonpartisan character and stated that he wants to see a more conservative approach to how Dallas spends its money, noting that it is currently wasteful and that the city should abolish numerous welfare programs that he feels only a small number of people use. According to polls, the majority of Dallas residents favor reduced taxes, he said.
"I have no idea what these services are that some people are referring to that are so important to poor people in the city," he remarked. "I don't know what they're using."
Texas Republicans embraced Johnson as one of their own.
"Texas is turning more red by the day," Governor Greg Abbott tweeted on X. "He supports law enforcement and will not tolerate leftist agendas."
"To my friend and former colleague, welcome to the Republican Party!" Texas House Speaker Dade Phelan, a Republican from Beaumont, remarked on X. "Mayor [Johnson] is completely correct. Conservative policies are essential for cities to be safe, thriving, and successful. His leadership is an excellent illustration of this. "Excellent news."
Meanwhile, the Texas Democratic Party's top executives reacted angrily to the news.
"In a city that deserves dedicated leadership, Mayor Johnson has been an ineffective and truant mayor, not only disconnected from Democratic values, but unable to even be an effective messenger for conservative local policy," Texas Democratic Party chair Gilberto Hinojosa and vice-chair Shay Wyrick Cathey said in a joint statement. "This feeble excuse for democratic representation will fit right in with Republicans — and we are grateful that he can no longer tarnish the brand and values of the Texas Democratic Party."
Democrats saw Johnson's revelation as a betrayal, but not an unexpected one.
"It's really unfortunate to see Mayor Johnson switch parties but also turn his back on the electorate that's gotten him this far in his political career," Kardal Coleman, chair of the Dallas County Democratic Party, said. "This comes as no surprise to us. It's the worst kept secret in Texas politics, yet he prioritizes his own goals over the good of Texas as a whole."
Houston Mayor Sylvester Turner stated in an interview with Tribune co-founder Evan Smith on Friday that he was "disappointed that Eric feels he has to leave a thriving ship to get on a sinking one."
"However, people make decisions for a variety of reasons. "As a result, I respect his personal decision," he stated. "But I will tell you that when we look at San Antonio, Austin, and Houston, and all across Texas, I believe we will find that mayors, particularly Democratic mayors, are doing an exceptional job across this country."