Healthier Horizons: Exploring the Top 20 Countries With Least Smokers [2023 Updated]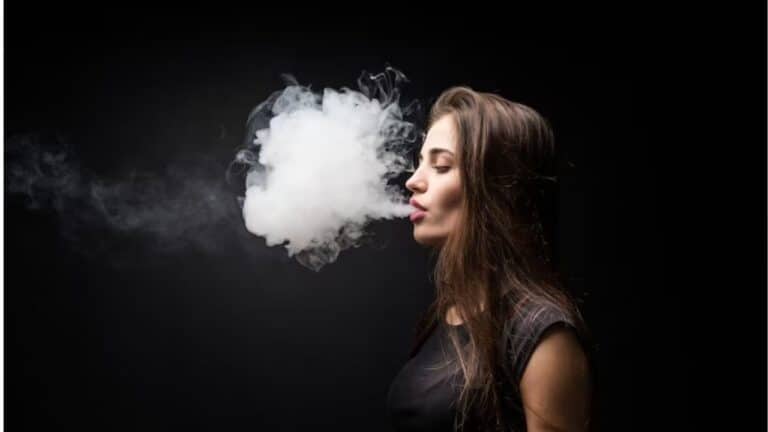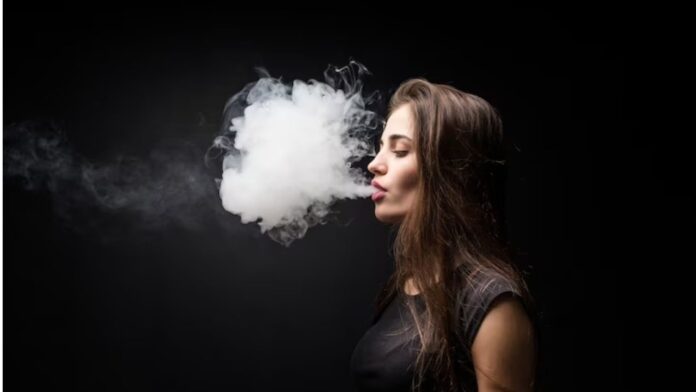 Let's delve into the countries where smoking is least popular. Curious about the backdrop of the tobacco and cigarette industry? Stick around for some insight. But if you're eager to see which nations lead the pack with the fewest smokers, skip ahead to our "Top 20 Countries With the Fewest Smokers" section.
Mass production has truly elevated our modern lifestyle. From smartphones and clothes to everyday items like toothpaste, machines churn out these products in huge quantities. Thanks to technology, we've all been able to enjoy these conveniences on a grand scale.
While mass production has its perks, it also has a dark side when it comes to cigarettes. It's startling to realize that while the Second World War saw an estimated 60 million deaths, tobacco use claimed a staggering 100 million lives in the 20th century alone. This grim statistic isn't just about lives lost; there's an economic toll as well. For instance, in 2018, the U.S. felt a $600 billion economic impact from smoking, as per the CDC. A large chunk of this, $360 billion, was due to lost productivity from health issues and premature deaths. On top of that, a whopping $240 billion was spent on medical care for conditions like COPD and cancer, all tied back to smoking.
Smoking is harmful, but daily smoking is even more dangerous. Looking at global data from the Institute for Health Metrics and Evaluation (IHME), we see some interesting trends. Countries like Russia, China, Ukraine, many Eastern European nations, and a few in North Africa have the highest rates of daily smokers. On the other hand, countries with the fewest men smoking every day include Mexico, Sudan, Ethiopia, Liberia, Guinea, Ecuador, Suriname, and Panama.
When we turn our attention to the percentage of daily female smokers, the landscape changes dramatically. Surprisingly, in many countries, very few women smoke daily. In places like Iran, China, almost all of Africa, Antigua and Barbuda, St Vincent and the Grenadines, and Timor-Leste, less than 2.5% of women are daily smokers.
Looking at data from the Organization for Economic Co-operation and Development, out of 43 countries, only Indonesia has a percentage of daily smokers exceeding 30%. This doesn't come as a surprise given Indonesia's well-known high cigarette consumption. Conversely, about a quarter of these countries, eleven to be exact, boast really low smoking rates. Iceland leads this group with only 7.2% daily smokers, while Sweden tops it with 9.5%. Interestingly, almost half of these countries, nineteen in total, have a daily smoking rate that's just half of what we see in Indonesia.
Indonesia might not be topping the charts for the lowest smoking rates anytime soon. But on a brighter note, New Zealand is making commendable strides. Their percentage of daily smokers has dipped from 9.4% in 2020, as noted in the OECD data, to a record low of 8% in 2022. With strict smoking policies, New Zealand has even banned future generations from ever buying cigarettes. If their decreasing smoking rates are anything to go by, there might be a lesson or two other countries can pick up from New Zealand's approach.
While in many countries women tend to smoke less frequently than men, the story is a bit different in America. According to CDC data, 10.1% of adult American women are daily smokers. That's not far behind the 13.1% of American men who light up every day. Over in Europe, data from Eurostat highlights that Iceland, Sweden, and Norway have the fewest daily smokers. 
In a recent earnings conference for the last quarter of 2022, Philip Morris International Inc. (NYSE:PM) touched upon the current landscape of the tobacco industry. Other major players in this sector include British American Tobacco p.l.c. (NYSE:BTI), Imperial Brands PLC (OTCMKTS:IMBBY), Altria Group, Inc. (NYSE:MO), and Japan Tobacco Inc. (OTCMKTS:JAPAF). While we're on the topic, it's intriguing to note the countries with the fewest smokers. Additionally, you can also read about- 20 Celebrities Who Quit Smoking Successfully and How They Did It
Our Methodology
We wanted to find out which countries have the fewest smokers, so we turned to the World Health Organization (WHO). Using their data, we ranked countries based on the percentage of tobacco users, considering both men and women. Here's what we found.
Top 20 Countries with Least Smokers
1. Republic of Ghana
Situated in West Africa, Ghana stands out not just for its impressively low smoking rate of just 2.2%, but also for its flourishing minerals and mining sector. This has made it a major exporter of gold. With a GDP of $66 billion and a per capita income of $2,024, Ghana is one of Africa's more stable and developed nations. It's a beacon of progress on a continent that's experienced its fair share of political upheavals and conflicts.
2. Federal Republic of Nigeria
Located in Africa, Nigeria boasts a modest smoking rate of 2.5%. As one of the continent's more advanced nations, it has a GDP per capita that's impressive for the region, clocking in at $2,584 as of 2023. The country's wealth largely stems from its abundant natural resources, especially crude oil, which forms a major part of its exports. However, it's worth noting that many Nigerians still depend on agriculture for their livelihood, showcasing the diverse economic landscape of the nation.
3. Federal Democratic Republic of Ethiopia
Ethiopia, with its expansive 1.1 million square kilometers, is among the giants of Africa. Home to a staggering 116 million people, it's one of the most densely populated nations globally. But size and numbers don't always translate to wealth. Despite its vast expanse and bustling population, Ethiopia remains one of the less affluent countries with an economy of $156 billion and a GDP per capita of $1,475. Yet, its varied terrain offers potential, especially in harnessing water for electricity. And when it comes to exports? Ethiopia is renowned for its coffee, flowers, and legumes, reflecting its agrarian strengths.
4. Republic of Benin
Benin, nestled along the African coast, is a place where many of its residents still lean on agriculture for their day-to-day needs. The emphasis on farming isn't just for subsistence; it's also evident in their exports. Think cotton, oil, and gold – these are the pillars holding up their $11 billion economy. Yet, with a GDP per capita of just $971, there's still much room for growth. On a brighter note, Benin punches above its weight when it comes to research contributions in Africa.
5. Republic of Panama
Panama might be small in size, but its significance on the global stage is undeniably huge, thanks to the Panama Canal. This monumental waterway manages a sizable chunk of the world's trade, meaning any hiccup there could send shockwaves across international markets. Sporting a GDP of $77 billion and a GDP per capita of $17,350, Panama is doing quite well for itself. Beyond the canal, it's also a big player in the oil export business. Plus, its strategic location makes it a bustling hotspot for both cargo and passenger ships.
6. State of Eritrea
Located in East Africa, Eritrea has a notably low smoking rate of 4.5%. Economically, it's among the more modest nations, with its GDP per capita sitting at a humble $626.
7. Democratic Republic of São Tomé and Príncipe
Let's sail to the Democratic Republic of São Tomé and Príncipe. This island nation, nestled off the African coast, is petite, spanning just 964 square kilometers. Yet, it's distinct with a smoking rate of 4.7%.
8. Togolese Republic
Over to the Togolese Republic. Situated in Africa, it's home to about 8.5 million people. It's one of the more modest economies on our radar, with a GDP per capita of just $916.
9. Turkmenistan
This Central Asian country, with its coastal beauty, sits comfortably in terms of prosperity, especially when compared to a few African countries we've mentioned. Its GDP per capita? A notable $11,929.
10. Republic of Cameroon
This African coastal nation is characterized by its agricultural backbone. With a significant chunk of its residents depending on farming, it grapples with substantial poverty levels.
11. Republic of Senegal
Let's journey to the Republic of Senegal. Nestled in West Africa, Senegal, like many of its neighbors, leans on its agriculture and natural riches to drive its economy.
12. Republic of Uganda
Over in East Africa, we find the Republic of Uganda. With an economy valued at $46 billion, it might surprise you that while tobacco exports bring in a good deal of foreign currency, it's actually coffee that takes the spotlight.
13. Republic of Liberia
Let's drop by the Republic of Liberia. This little gem on West Africa's coast might be among the continent's smaller nations, but its $3.9 billion economy thrives mainly on its agricultural and mining pursuits.
Read More: Top 10 Effective Tips to Quit Smoking Forever
14. Republic of the Niger
Now, turning to the Republic of the Niger. Found in Africa, it's unfortunately one of the world's less affluent countries, with a GDP per capita of just $561. And much like its neighbor Mali, gold is the backbone of its economy.
15. Republic of Mali
Moving on to the Republic of Mali. Nestled inland in Africa, this country boasts an $18.4 billion economy. Interestingly, when it comes to exports, Mali's golden ticket is, well, gold!
16. Republic of Chad
Let's venture to the Republic of Chad. This inland African destination has been home to people for millennia. With an economy reflecting a GDP per capita of a modest $755, it's a nation with deep roots and a rich history.
17. United Republic of Tanzania
The United Republic of Tanzania is an East African coastal nation. It is one of the poorest nations in the world, with a small $76 billion economy and a low GDP per capita of $1,245.
18. Republic of Peru
This coastal gem in South America has mining at its heart. From shimmering gold to valuable copper and petroleum, Peru's exports are a treasure trove in their own right.
19. Republic of India
The Republic of India, or simply India, is the second most populous country in the world. It is also the fifth largest economy in the world in nominal terms and has one of the fastest growth rates in Asia.
20. Barbados
Nestled in the West Indies, this tiny island, spanning just 439 square kilometers, is petite but mighty. Its impressive GDP per capita of $21,086 shows that size isn't everything when it comes to prosperity.
Read Also: Vaping vs. Smoking: Which Is Better for the Environment?