A Beginner's Guide to Car Insurance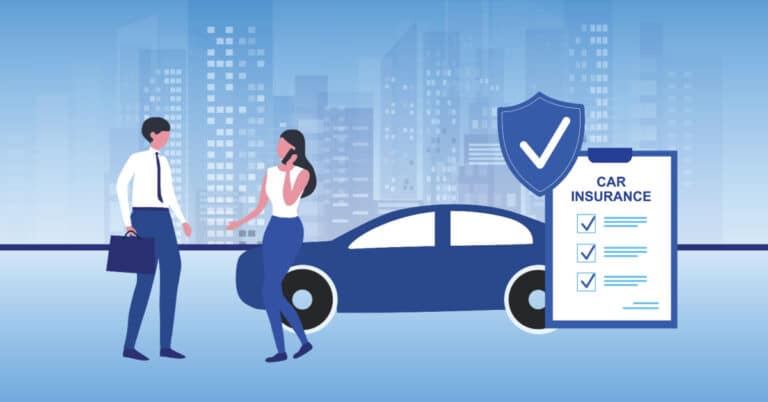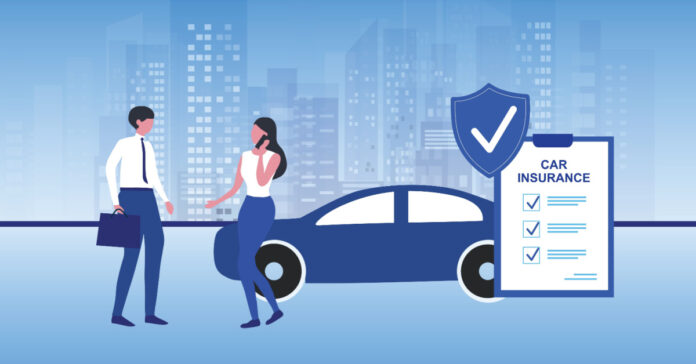 Car insurance is a crucial investment for a car owner. It offers the required financial security while driving and maintaining your vehicle. It covers the unforeseen expenses of repairing damages to your car in case of any incident. Mainly, there are two types of car insurance plans available in India – comprehensive car insurance and third-party car insurance. Depending on your requirements and budget, you can choose either of these policies to get the best coverage for your vehicle. Here's a detailed guide on car insurance, its types, and third-party coverage.
Car Insurance: Explained
Car insurance is an agreement between the car owner and the insurance company. It offers financial coverage against damages caused by accidents, third party liability, natural calamities,  theft or damage to your vehicle. It also provides a personal accident cover for the owner or driver of the vehicle.
A comprehensive car insurance policy provides coverage against natural calamities and man-made disasters to your insured vehicle. You also get a personal accident cover and third-party coverage in this policy. 
Third-party Car Insurance: Explained
Third-party car insurance covers the policyholder against any legal liabilities arising from damages to property , injury or death caused to a third party. This policy is mandatory for every vehicle owner in India to own. If you have a third-party insurance policy, the insurer will compensate for repair or replacement costs incurred for any accidental damages caused by your vehicle to the third-party's vehicle or property. The insurer will also cover the medical expenses of the third party for the treatment of any injuries sustained due to the accident and incase of death of third party will provide compensation. However, a third-party car insurance does not cover own damages, which means you will not get coverage for damages caused to your insured vehicle.
Importance of having Car Insurance
Car insurance gives you a financial cushion that helps you deal with the damages or losses to your vehicle. It ensures you do not have to bear the expenses for repair or replacement costs if your vehicle incurs any damages. It helps the policyholder to receive the necessary compensation in case of accidents, thefts, and natural calamities or third-party liabilities.
What happens if you do not have a Car Insurance?
Driving a vehicle in India without valid car insurance is illegal and can result in hefty fines or imprisonment. The Motor Vehicles Act, 1988 mandates that every vehicle on the Indian road must have a valid third-party car insurance policy. If caught driving without insurance, the car owner may have to pay a fine up to Rs. 2,000 or face imprisonment up to three months or both.
Nonetheless, if you are planning to buy a car insurance policy, it is recommended that you opt for a comprehensive car insurance policy. It provides complete coverage for your vehicle. However, along with a comprehensive car insurance, you must also invest in add-on covers for added protection.
Know about add-on Covers in Detail
While comprehensive car insurance policies cover major damages, it does not cover damages caused to the engine, consumables, depreciable parts and other contingencies. For these, you need additional coverage for complete financial security. Here are some of the commonly available add-on covers for comprehensive car insurance policies in India. You can buy the following add-on covers by paying an additional premium.
Roadside assistance cover
This add-on cover provides assistance in case of car breakdowns. It offers 24×7 services such as towing, fuel delivery, battery jump-start and lockout services.
Key replacement cover
This add-on cover provides coverage for the replacement of lost or stolen car keys. It includes the cost of a new set of keys and programming the keys.
No Claim Bonus (NCB) protection cover
This add-on cover ensures that the accumulated no claim bonus remains unaffected even if you make a claim during the policy period. This cover is especially useful for those who have accumulated a significant no claim bonus over several years but had to make a claim for minor or major damages to the car. In such cases, you will not lose the NCB if you have the NCB protection cover.
Consumables cover
This add-on cover provides coverage for consumable items such as engine oil, brake fluid, and coolant in case of accidental damage.
Engine protection cover
This add-on cover provides financial coverage for damages caused to the engine due to water ingression or oil leakage. This cover is especially useful for those living in flood-prone areas.
Return to invoice cover
This add-on cover ensures that the policyholder gets compensated for the total vehicle cost in case of theft or total loss. It ensures you get coverage amount equivalent to the car's invoice value.
With digitalisation, finding information about car insurance policies has become easy and convenient. You can compare and buy car insurance policies online without hassle or paperwork. Bajaj Finance Insurance Mall, a one-stop shop for leading insurance products in India, lists car insurance policies offered by leading insurance providers on their portal. You can choose and buy from a range of car insurance policies available based on your budget and requirements.
– Disclaimer : *T&C Apply. Bajaj Finance Limited ('BFL') is a registered corporate agent of third party insurance products of Bajaj Allianz Life Insurance Company Limited, HDFC Life Insurance Company Limited, Future Generali Life Insurance Company Limited, Bajaj Allianz General Insurance Company Limited, SBI General Insurance Company Limited, ACKO General Insurance Limited, ICICI Lombard General Insurance Company Limited, HDFC ERGO General Insurance Company Limited, Tata AIG General Insurance Company Limited, Niva Bupa Health Insurance Company Limited , Aditya Birla Health Insurance Company Limited, Manipal Cigna Health Insurance Company Limited and Care Health Insurance Company Limited under the IRDAI composite CA registration number CA0101. Please note that, BFL does not underwrite the risk or act as an insurer. Your purchase of an insurance product is purely on a voluntary basis after your exercise of an independent due diligence on the suitability, viability of any insurance product. Any decision to purchase insurance product is solely at your own risk and responsibility and BFL shall not be liable for any loss or damage that any person may suffer, whether directly or indirectly. Please refer insurer's website for Policy Wordings. For more details on risk factors, terms and conditions and exclusions please read the product sales brochure carefully before concluding a sale. URN No. BFL/Advt./23-24/180