Broad-Spectrum CBD Products: Understanding Their Unique Therapeutic Potential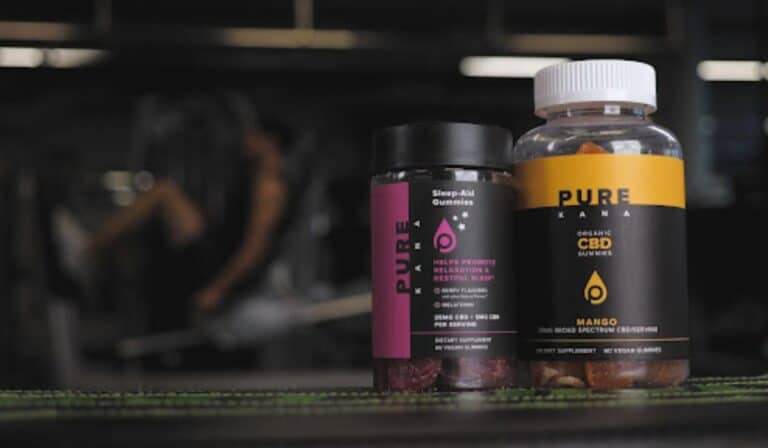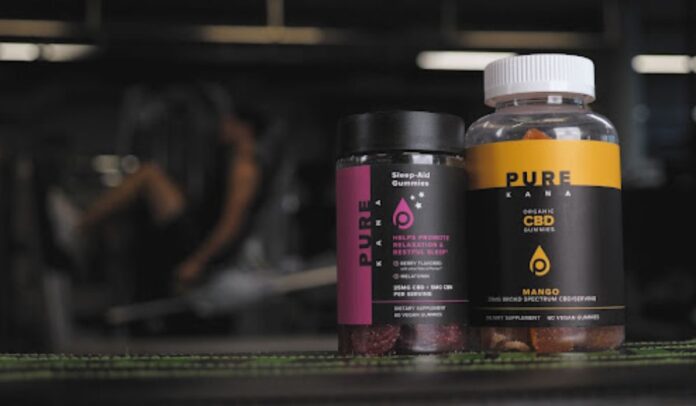 Most CBD brands offer a range of products, including full-spectrum and broad-spectrum CBD. The two are somewhat similar but with one crucial difference. Full-spectrum CBD contains trace levels of the intoxicating compound THC, while broad-spectrum CBD does not. 
This article will focus on broad-spectrum CBD products, their benefits, and why many people prefer them over the other options. Read on to learn more.
What Is Broad-Spectrum CBD?
Broad-spectrum CBD is a type of hemp extract that contains the full range of active compounds the plant offers, minus the THC.
THC is the intoxicating compound in cannabis plants and is responsible for their famous, mind-altering effects. It only occurs at low levels in industrial hemp (0.3% or less), but some people prefer to avoid it altogether.
This could be due to an extreme sensitivity to psychoactive substances or concerns about workplace drug testing. Either way, broad-spectrum CBD offers a worry-free way to enjoy all the benefits of hemp.
Cannabis Chemistry and the Entourage Effect
Cannabis plants, including hemp, contain numerous active compounds, including cannabinoids, terpenes, and flavonoids.
The most famous and best-studied cannabinoids are CBD and THC. However, there are many more, including CBG, CBC, and CBN, to name a few. These compounds have a range of beneficial properties, including anti-inflammatory, analgesic, and anti-anxiety effects.
Terpenes are aromatic chemicals that give cannabis plants their distinctive scent and taste. They also have beneficial properties, such as anti-inflammatory, antimicrobial, and relaxing effects.
Finally, flavonoids are beneficial compounds that occur in many different plants, including cannabis and hemp. They have antioxidant and anti-inflammatory effects and may help to maintain health and prevent disease.
As well as having their own benefits, these different chemicals are thought to work synergistically, a phenomenon sometimes known as the "entourage effect." This means that products like broad-spectrum CBD could be more powerful than those containing CBD alone.
Broad-Spectrum CBD Benefits
Broad-spectrum CBD has several potential benefits, which are listed below. In general, these are the same as other CBD products and include:
Anti-inflammatory

Pain relief

Antioxidant

Neuroprotective

Anti-anxiety 

Anti-addiction

Sleep-promoting
Broad-spectrum products may be more beneficial than CBD isolates, which contain pure CBD, thanks to the abovementioned entourage effect. They are also an ideal choice for those who do not wish to consume even trace levels of intoxicating THC. 
Which Broad-Spectrum CBD Product Is Best For Me?
Most CBD companies offer a range of broad-spectrum products, including oils, gummies, and capsules. The best one for you will depend on why you are using it and your individual needs. 
Oils are an excellent introduction to CBD because they allow you to fully customize your dose to gauge how much you need each day. You can increase your dosage by a few drops each time to determine what works best for you.
The most common way to consume CBD oil is by placing it under the tongue for 1-2 minutes before swallowing. It can also be added to food. The downside of oils is that they can be fiddly to measure and messy to use on the go.
Gummies and capsules offer a more convenient, discreet, and portable alternative. They are similar because they both contain a fixed, pre-measured amount of CBD for easy dosing.
Gummies allow you to customize the dose by cutting them in half, whereas capsules do not. However, capsules may be healthier as gummies often contain sugar and other additives.
Where to Buy Broad-Spectrum CBD?
Whatever product you choose, be sure to find a reputable supplier. The CBD market is flooded with low-quality goods, and some companies put profits over consumer safety. Look for a brand that is open about the source of its hemp, its manufacturing procedures, and its ingredients.
The most crucial information to seek out is third-party lab reports, sometimes known as certificates of analysis. These documents show the precise cannabinoid content of each product, so you can be sure that what you are buying is really broad-spectrum CBD. They also prove the product is free from contaminants like heavy metals and pesticides.
Steer clear of companies that are vague about their products' contents or make outlandish health claims. You should also avoid items with price points that seem too good to be true. Producing high-quality CBD is expensive, and you get what you pay for. Therefore, it is worth thoroughly researching your options before buying and investing in a safe and effective product.
Subscribe to Our Latest Newsletter
To Read Our Exclusive Content, Sign up Now.
$5/Monthly, $50/Yearly