5 Mind-blowing Places to Visit in Michigan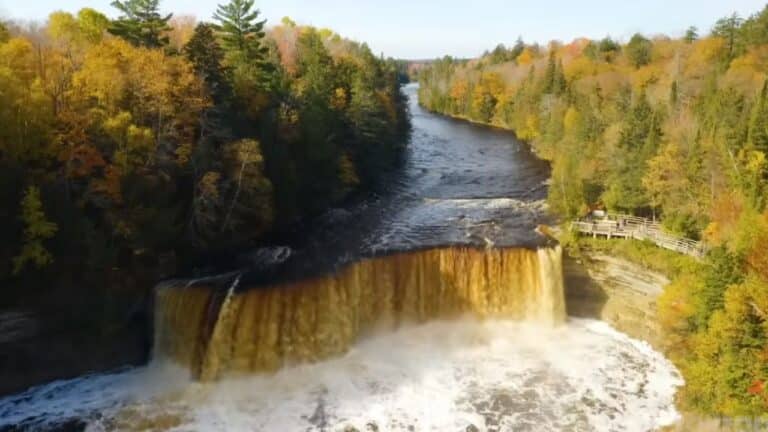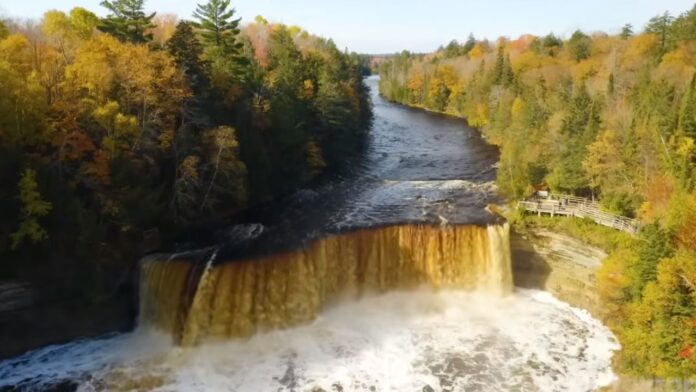 Michigan is a midwestern marvel and a treasure trove for any avid traveler. The landscape provides everything, from pristine shorelines that stretch beyond your sight to tranquil islands and deep forests. 
Michigan also boasts two peninsulas, so you can enjoy lakeshores, deep blue waters, green pines, and lovely sunsets. Every corner is unique, so you'll love most of the state. Here are five of Michigan's mind-blowing places you should visit:
1. Belle Isle Park & Other Detroit Attractions
A stop and Michigan's largest city is enough to blow your mind. Detroit harbors most of Michigan's top attractions, including the stunning Belle Isle Park. The location features the Belle Isle Aquarium, the oldest in the country, with historic buildings built in 1904. 
You'll find seahorses, turtles, poison frogs, pufferfish, and other lovely aquatic creatures. The Anna Scripts Whitcomb Conservatory also harbors a Cactus House, Palm House, Show House, and beautiful gardens.
Detroit is a vibrant metropolis with flourishing cultures, arts, and history. You'll find revitalized waterfront, lush city parks, and iconic architecture. Other top locations include the Detroit Historical Museum, Riverwalk, Zoo, and Institute of Arts.
2. Sleeping Bear Dunes National Lakeshore
Rolling dunes, sparkling waters, beautiful forests, gorgeous lakeside views, you name it all. Sleeping Bear Dunes Lakeshore is a must-visit in Michigan. The park spans 70,000 acres and offers magnificent sandy beaches and spectacular views.
You can explore towering dunes, hiking, or swimming in the crystal-clear waters of Lake Michigan. The location has something for everyone, from adrenaline-filled dune climbing to walks through the forest trails or relaxing on tranquil beaches.
If you fancy taking cool photographs, consider the park's Pierce Stocking Scenic Drive. The trip offers panoramic views of all attractions in the location. You can also stop at the historic maritime villages of Port Oneida and Glen Haven for some history.
3. Detroit's MGM Grand Experience
MGM Grand Detroit stands among Detroit, Michigan's trio of casinos, boasting a lavish Las Vegas-style ambiance and top-notch amenities. Visitors can indulge in a Michigan getaway at the MGM Grand, experiencing the finest in casino gaming, dining, cocktails, and entertainment.
Additionally, the casino offers online gambling services through the BetMGM brand. Michigan law permits online gambling, and it's a simple process to create a new player account while in the state. After joining BetMGM, you can relish slots, table games, video poker, and live dealer experiences during your journey.
4. Tahquamenon Falls State Park
Michigan's Upper Peninsula is touted as the most picturesque location in the state, and Tahquamenon Falls State Park captures everything therein. You can enjoy serene views, breathtaking waterfalls, and unrivaled escapes into nature.
Tahquamenon River passes through the park, leaving a trail of exquisite falls. The Upper Falls (Root Beer Falls) are among the largest in East Mississippi and offer distinct copper hues. According to experts, the color comes from tannins in the cedar swamps.
Sightseeing is one of many activities here. You can explore meandering hiking trails through the lush forest. The landscape is also completely transformed during winter, offering the perfect location for cross-country skiing and snowshoeing.
5. Mackinac Island Victorian History
Mackinac Island is one of the best places to visit if you're a nature lover or history buff. You'll step back in time and enter a carefree world with charming horse-drawn carriages and Victorian architecture. The atmosphere is nothing like the bustling streets.
Mackinac Island is located in Lake Huron, away from the hustles of the city. You can enjoy bike riding or tour the island on a horse-drawn carriage. The island hosts breathtaking natural scenery and historic landmarks.
Some of the exciting places to visit include the Grand Hotel and Fort Mackinac. These locations offer first-class service and a throwback into Mackinac's military history. You'll also appreciate the small-town feeling and peaceful experience.
There are many other mind-blowing destinations in Michigan. The Pictured Rocks National Lakeshore, Henry Ford Museum, Warren Dunes State Park, Saugatuck, Isle Royale National Park, and Traverse City are all worth a visit.
To discover Michigan, you'll need at least five days or a week, so you have to plan ahead and book your stay in advance. You can choose from different options, but we recommend to check out vacation rentals in Michigan with cozycozy the accommodation comparison site.