The Best Oversold Tech Stocks to Buy in 2023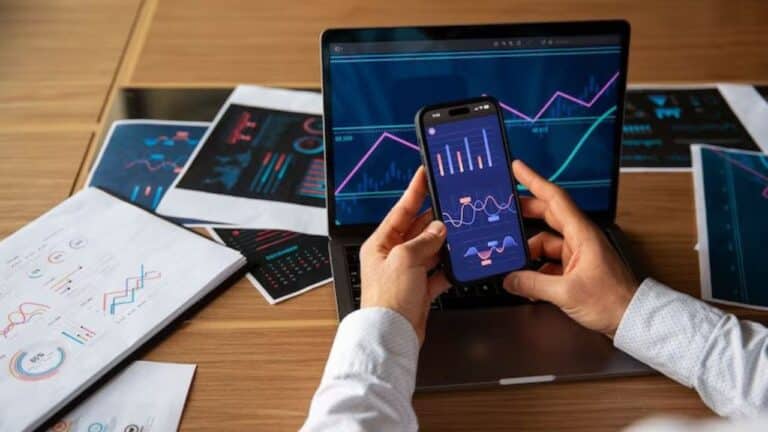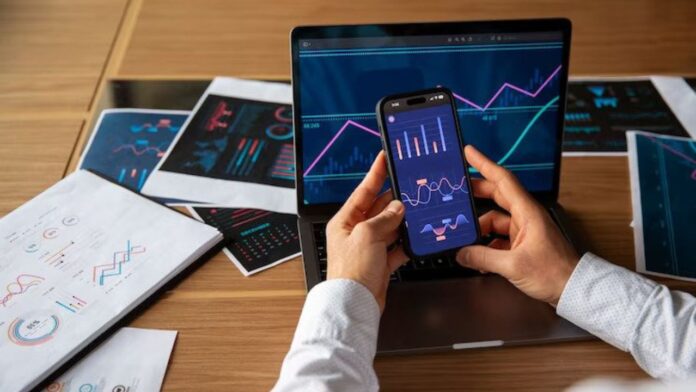 Some of the largest names in technology absorbed much of the increased investor enthusiasm, leaving smaller and mid-cap companies in the dust. However, if you look hard enough, you might identify heavily oversold tech stocks. I'll utilize the relative strength index (RSI) to discover some of those that are still considered oversold to help us find them. An RSI of 30 or less usually implies that the market is oversold. At the same time, we'll investigate to determine if the oversold conditions are justified – or if they constitute a fantastic buying opportunity.
Oversold Tech Stocks: PayPal (PYPL)
PayPal (NASDAQ:PYPL), a pioneering fintech company, is experiencing a difficult year. PayPal's industry domination remains solid, despite its last earnings report falling short of expectations. PayPal controls 41% of the global online payment processing business, with Stripe coming in second with a paltry 21%. 
Furthermore, PayPal's financials, while not outstanding, are stable and sustainable. Despite missing analyst projections, PayPal reported a 7% year-over-year gain in revenue, a 2% margin increase, and an 11% decrease in non-operating expenses. 
With its large user base and established infrastructure, PayPal is a prominent participant in the digital payment industry. Factors like the growing desire for cashless transactions and the expanding eCommerce sector highlight the company's long-term growth potential. Furthermore, PayPal's recent stablecoin debut into the crypto markets ensures that the finance behemoth remains technologically forward. 
L3Harris Technologies (LHX)
L3Harris Technologies (NYSE:LHX) just smashed earnings and revenue projections in its most recent Q2 results report.
Notably, L3Harris increased revenues by 13% year on year, demonstrating its ability to traverse adverse market conditions and remain prominent in shifting market situations. After successfully completing its Aerojet Rocketdyne acquisition, the company's strategic insight will pay benefits.
Aerojet Rocketdyne is one of the most important participants in the burgeoning space technology sector, therefore the acquisition is already paying benefits. The company, for example, manufactures thrusters for NASA's Orion project as well as high-altitude ballistic defense components. The aerospace company will benefit from increased access to new contracts as well as extended logistical and manufacturing networks under L3 Harris. Given the firm's existing stability and long-term prospects, the recent dip represents a suitable entry option for this oversold stock.
Oversold Tech Stocks: Paycom Software (PAYC)
Paycom Software (NYSE:PAYC) is a payroll and human resource technology solutions provider that is struggling in today's tight labor market. Despite the fact that the stock is down 7% this year, new developments present a more positive picture. Indeed, the company's second-quarter earnings exceeded projections, demonstrating its growing adaptability to changing economic conditions.
Paycom's prospects are bright in the near future. Management forecasts considerable earnings growth in the coming years, reflecting the company's strategic position in a volatile market. Furthermore, they anticipate increasing cash flows and share values.
Paycom may be able to recover from its recent slump, based on strong quarterly results and positive future expectations. As more businesses adopt digital payroll and HR administration solutions, the company's offerings remain relevant and necessary – albeit overdone. Paycom could be a fantastic oversold stock to examine for investors evaluating chances in the tech sector.
Chegg (CHGG)
With the start of the school year upon us, oversold EdTech startup Chegg (NYSE:CHGG) is poised to profit on a surge of new and returning college students. Chegg's stock is down 60% year to date, despite being best known for its textbook rental service. Nonetheless, there is an opportunity for investors as Chegg investigates additional inventive items and develops outside its existing product offers.
Chegg is getting in on the AI action and will soon release an AI-powered homework tool. The new partnership "will combine the best of generative AI with Chegg's proprietary high-quality content and demonstrated ability to help improve student outcomes." With many crediting the year's tech rebound to AI-powered zeal, Chegg's new move may serve to bring the EdTech behemoth back up to speed with the rest of the market. 
Aside from its AI-focused offering, Chegg demonstrated its dedication to shareholder loyalty with a new stock repurchase program. Investors interested in education technology and innovation may find Chegg's trajectory worth following as it continues to expand and explore AI-driven prospects in the education industry. With the company's recent sell-off, this may be a good moment to explore this oversold EdTech stock.
Oversold Tech Stocks: ChargePoint (CHPT)
ChargePoint (NYSE:CHPT) has dropped 22% since January. That drop may come as a surprise given that the overall electric vehicle (EV) market has increased by 35% this year. The difference between the two suggests that ChargePoint has been oversold and is primed for a rebound. As businesses adjust to and overcome limited supply lines, a fresh EV surge will soon hit the roadways, making ChargePoint an essential part of national (and global) infrastructure. 
Customers seeking convenient and economical charging alternatives provide further potential for growth. This, combined with the company's previous performance, which exceeded earnings projections, highlights its potential.
ChargePoint's sales increased by 57% year over year, demonstrating the company's ability to capitalize on the EV industry. As the world continues to shift toward sustainable transportation alternatives, ChargePoint's enormous charging network and revenue growth may pique investor attention.
Keysight Technologies (KEYS)
Keysight Technologies (NYSE:KEYS) is a diverse and oversold producer of electrical test and measurement equipment with a wide range of software solutions. The corporation has had a difficult year, with its stock falling 24%.
Keysight exceeded expectations in its most recent earnings report, but the stock fell as a result of a cautious forecast. While Keysight's stock price has fallen, it is crucial to analyze the larger picture. Electronic testing and measuring is critical in many areas, including telecommunications, electronics manufacturing, and research. Keysight's products are critical in assuring the quality and dependability of electronic devices and technologies, and there is a consistent need for these solutions.
Keysight investors should assess the company's solid track record in the sector, its capacity to innovate and adapt to changing technology environments, and the basic value of its products. The company's recent stock performance is influenced by short-term market sentiments. Nonetheless, its essential role in the electronics sector suggests the possibility of recovery and development as market conditions evolve.
Microchip Technology Inc (MCHP)
Microchip Technology Inc (NASDAQ:MCHP) is a leading manufacturer of microcontrollers, mixed-signal, analog, and Flash-IP integrated circuits. Notably, the stock has shown a favorable trend, with a 14% increase in value year to date.
In the most recent quarter, the company outperformed analysts' forecasts. One financial services firm purchased $4.8 million worth of stock as a result of the stock's good performance and oversold state. Despite the economic problems, Microchip is confident about its growth projections for the following quarter. This tenacity demonstrates the company's strategic agility and capacity to navigate market volatility.
Finally, Microchip's status as an AI stock is noteworthy. The demand for specialized microcontrollers and integrated circuits is likely to expand as companies increasingly integrate AI solutions. Finally, investors should examine its constant growth, financial stability, and future expansion prospects in emerging technology fields.