30 Best Hotel Brands in the World [2023 Updated]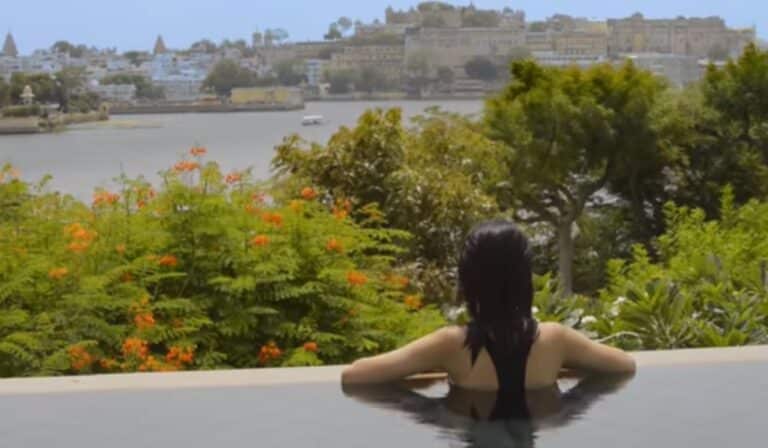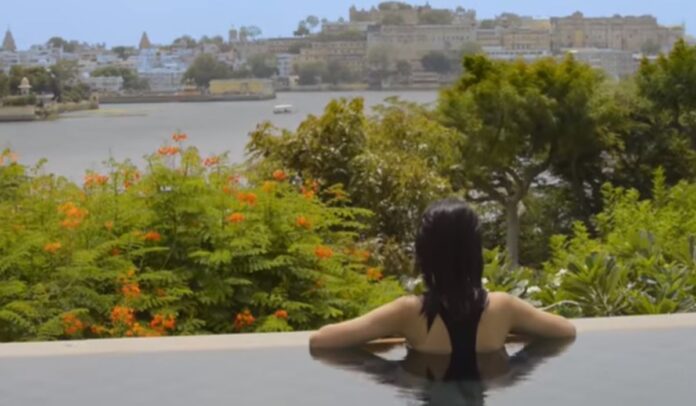 Over the past couple of years, it's become clear just how tough the Best Hotel Brands in the World Hospitality Industry are. COVID-19 tossed a bunch of challenges their way, like those grueling lockdowns that made some hotels shut shop for months on end.
But, as things are looking up, travelers are back in the game, booking their dream vacations and filling up hotels just like in the good old pre-COVID days.
Each year, Travel + Leisure gets its readers to spill the beans on their top travel experiences – everything from the swankiest hotels and resorts to the coziest cities and islands. The readers rank hotel brands considering their location, the vibe of the rooms, food quality, the service they receive, and bang for their buck.
Auberge Resorts Collection, fresh from opening or sprucing up properties in places like Mexico, New Mexico, and Costa Rica, secured the 16th spot on the list. Their ongoing expansion in some drop-dead gorgeous spots has got travelers buzzing. One traveler even said they stumbled upon the brand during the pandemic and now, they're hooked!
Rosewood Hotels & Resorts also got some major love, landing in 9th place. They've recently opened their doors in chic locations like Madrid, St. Bart's, and São Paulo. Guests are raving about their meticulous attention to detail. Then there's Aman Resorts, nestled in the 22nd spot, renowned for their out-of-this-world service. Word on the street is they're opening a swanky new spot in New York City soon.
But taking the crown is Oberoi Hotels & Resorts from New Delhi. Stay tuned to find out why they're a hit with T+L readers and get the scoop on other top-notch hotel brands that made the cut this year.
Best Hotel Brands in the World
1. Oberoi Hotels & Resorts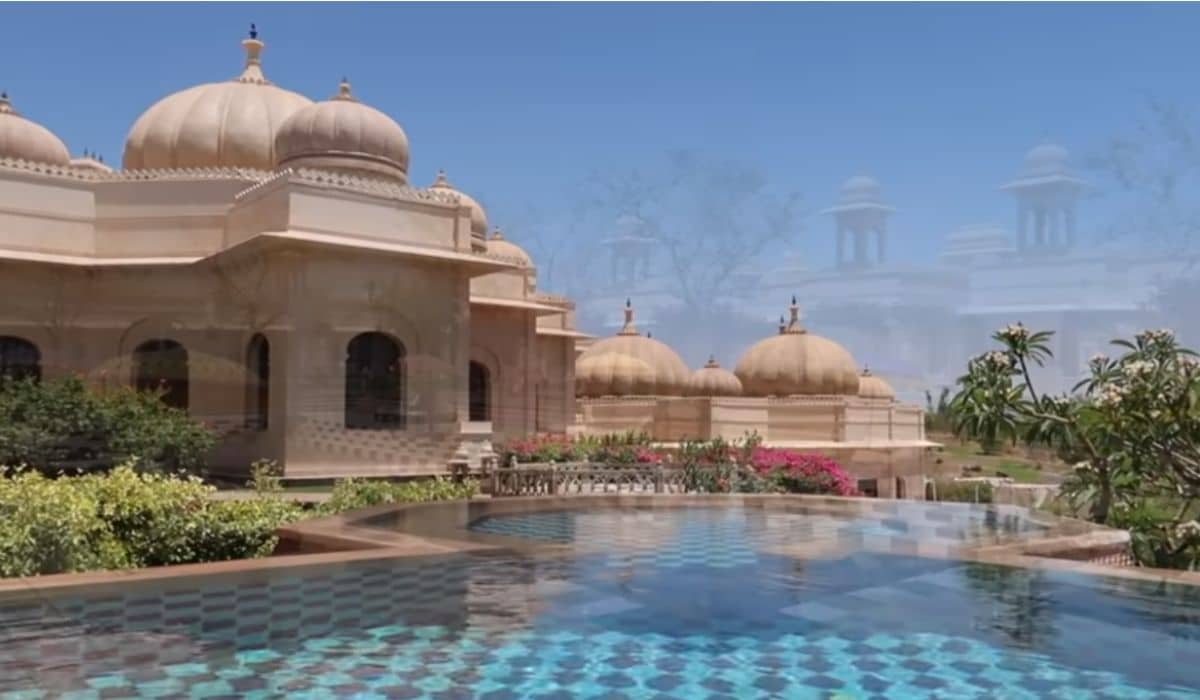 Oberoi Hotels & Resorts, with its lavish establishments across the Middle East, North Africa, and Indonesia, not to mention its Indian roots, has clinched the top spot this year, moving up from the fifth position in the previous year. Their new Marrakesh resort, which earned a spot on T+L's 2020 It List, has turned heads and is quickly becoming a traveler's favorite. What's the buzz about? One frequent traveler put it down to their "amazing hospitality." The brand's iconic resorts in India continue to be a hit as well. One guest raved about their "spectacular locations and top-notch staff." And if you're looking for a recommendation, the Oberoi Amarvilas in Agra comes highly recommended – it's just a hop, skip, and jump away from the Taj Mahal, making it perfect for family getaways and romantic honeymoons.
2. One&Only Resorts
Score: 96.20
3. Oetker Collection
Score: 96.15
4. Raffles Hotels & Resorts
Score: 95.50
5. Red Carnation Hotel Collection
Score: 95.32
6. Sofitel Legend
Score: 95.20
7. The Langham Hotels & Resorts
Score: 95.03
8. The Indian Hotels Company Limited (IHCL)
Score: 95.00
9. Rosewood Hotels & Resorts
Score: 94.93
10. Viceroy Hotels & Resorts
Score: 94.91
11. Banyan Tree Hotels & Resorts
Score: 94.89
12. Pendry Hotels & Resorts
Score: 94.89
13. Shangri-La Hotels & Resorts
Score: 94.74
14. Anantara Hotels, Resorts & Spas
Score: 94.62
15. Mandarin Oriental
Score: 94.06
16. Auberge Resorts Collection
WBA Hall of Fame honoree. Score: 94.01
17. Capella Hotels & Resorts
Score: 94.00
18. The Peninsula Hotels
Score: 93.97
19. Six Senses Hotels Resorts Spas
Score: 93.81
20. Proper Hospitality
Score: 93.81
21. Belmond
Score: 93.50
22. Aman Resorts
WBA Hall of Fame honoree. Score: 93.18
23. The Luxury Collection
Score: 93.06
24. St. Regis Hotels & Resorts
Score: 93.00
25. Salamander Hotels & Resorts
Score: 92.67
26. La Réserve Hotels
27. Oberoi Hotels & Resorts
28. Fairmont Hotels
29. Alila Hotels and Resorts
30. The Ritz-Carlton
Conclusion
With countless options available, narrowing it down to the top tier can be overwhelming. However, if you're seeking the best one, look no further than these 30 standout choices. No matter which one you pick, your stay promises to be memorable at these exceptional resorts and the best hotel brands in the world. Sure, they might be a bit of a splurge, but the experience will leave you feeling pampered and regal. From a myriad of activities to unparalleled hospitality, these hotels truly offer a one-of-a-kind experience.
FAQs: Best Hotel Brands in the world
What are the best hotel brands in the world?
Dive into our comprehensive list to discover the world's leading hotel brands, renowned for luxury, comfort, and exceptional service.
Which hotel brands offer the most luxurious experience?
Explore our curated selection of premium hotel brands that redefine opulence and offer an unparalleled luxury experience.
How do these best hotel brands compare in terms of service?
Our comparisons shed light on the impeccable service standards set by the world's finest hotel brands, ensuring guests receive the best care.
Are there any emerging hotel brands making a mark on the global stage?
Discover up-and-coming hotel brands that are rapidly gaining acclaim for their innovative approach to hospitality and guest experience.
Which hotel brands are best for business travelers?
Check out our top picks of hotel brands tailored to meet the unique needs of business travelers, blending convenience with luxury.
Do the best hotel brands have properties worldwide?
Many of the top hotel brands boast a global presence, allowing travelers to enjoy familiar luxury and service standards no matter where they are.
How sustainable are the world's best hotel brands?
Explore how leading hotel brands are incorporating eco-friendly practices and sustainable initiatives into their operations for a greener future.
Which hotel brands are renowned for their spa and wellness facilities?
Dive into our selection of hotel brands that stand out for their world-class spa and wellness centers, ensuring a rejuvenating stay.
How often is the list of best hotel brands updated?
Stay tuned to our platform as we regularly update our list, reflecting the dynamic nature of the hospitality industry and emerging leaders.
Are there any boutique hotel brands on the list?
Yes, our list celebrates a mix of large chains and boutique hotel brands, each offering a unique and memorable experience for travelers.