Looking for the Best Dirt Bike Boots? Check this Buying Guide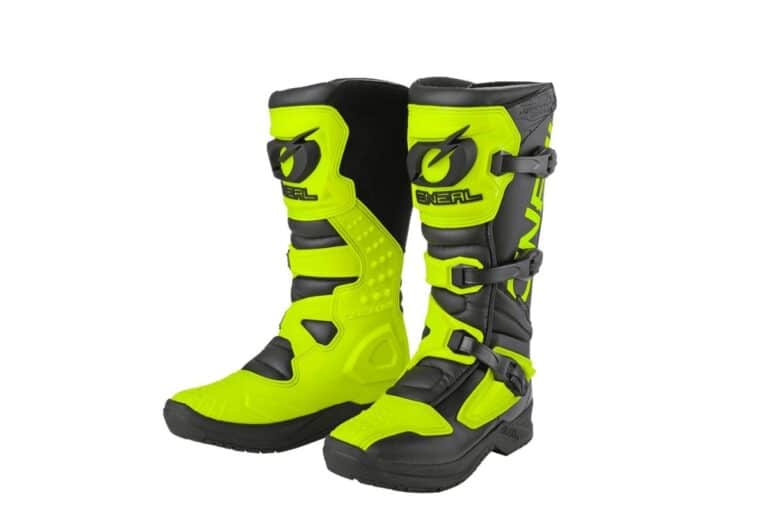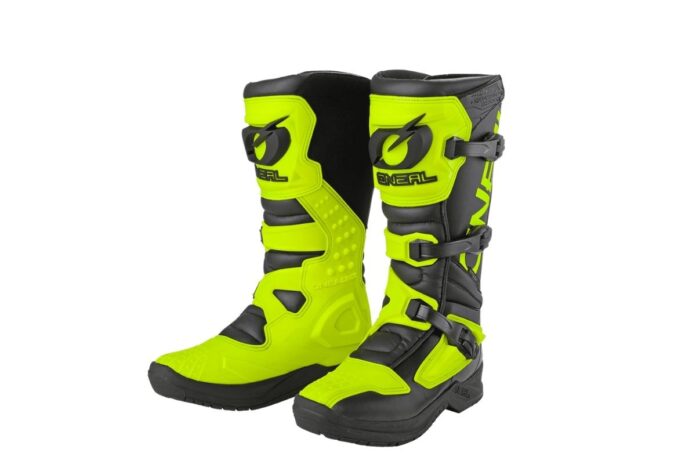 When it comes to providing optimum protection when you engage in motocross sport, motocross boots are considered of supreme importance. In some cases, your boots even outrank other safety accessories except your helmet. Boots protect your feet and ankles from unwanted injuries like sprain, cutting, bleeding, or any major or minor fracture and crash. 
According to a current study, nearly 40 per cent of dirt bike injuries include fractures or internal trauma, and over 60 per cent of these injuries involve extremities like legs, feet, and arms. You cannot ride motocross with regular shoes. You need to invest in good-quality boots to ride smoothly while maintaining your safety. 
If you haven't invested in good-quality motocross boots, now is the time to do so. Here are the essential features to look for while shopping for them. 
Moulded Soles or Stitched Soles – Which ones to choose? 
Motocross boots with moulded soles have become an emerging trend. They are lighter and easy to get around in. The stitch type of moulded soles is more durable than the other. 
Check the Buckle System 
Motocross boots with a well-designed buckle, good snap-lock, and design work well for many riders. An adjustable memory setting of the buckle system helps you set it once so that you do not have to readjust it time and again. Alloy buckles make a great choice. However, get ready to pay a higher price if you prefer them. 
On the other hand, if you buy plastic buckles, ensure that they are replaceable if you break any. 
Buy Boots with Lateral Ankle Protection 
Lateral ankle protection is where you will find a difference between an entry-level and high-end product. Hold the boots firmly and try to bend them sideways at the ankle, as if you are rolling your ankle on uneven terrain. The more difficult it is to bend the boot at the ankle, the better support your boot will provide, thus saving you from grave ankle injuries and fractures. 
Choose a Slim Toe Box 
Buying boots with taller and bulkier toe sections is not advisable, as it becomes difficult to slide them under the gear lever. You may have to repeatedly adjust the shifter on the spline to accommodate your new boots. Therefore, we advise you to choose a slim toe box. 
Consider Full Leather Uppers 
When it comes to choosing the boots' material, leather offers the best protection for the upper boot. The inner or medial side generally features a heat shield for protection from the hot engine. The plus point of buying such boots is that they will provide you with a better grip on your bike. 
Check for Thermoplastic Polyurethane Protective Panels 
Thermoplastic polyurethane protective panels or TPU panels are located in the high-impact areas of the boots like your ankles, shins, and back of the calves. They also feature deflector panels on each side of the lower buckle to protect it from impacts. Check both these features to gain maximum protection while wearing your boots. 
Look for Interior Ankle Padding 
When you buy your boots for the first time, look for plenty of padding, especially in the ankle area. Another feature to check while examining the padding of the boots is if it has a moisture-wicking and antimicrobial fabric. Many manufacturers use an air mesh lining to aid in cooling the product. Motocross boots with a replaceable insole option are also a nice feature. 
Other Features to Check Out 
Besides the above-listed features, other elements to look for while shopping for your Motocross boots include flexible accordion panels and a stretch gaiter. 
Takeaway 
You will enjoy all the above-listed features if you buy your Motocross boots from a reputable brand. Start shopping for the best motocross boots now.  
Subscribe to Our Latest Newsletter
To Read Our Exclusive Content, Sign up Now.
$5/Monthly, $50/Yearly