Are Online Business Loans Safe? Tips for Secure Borrowing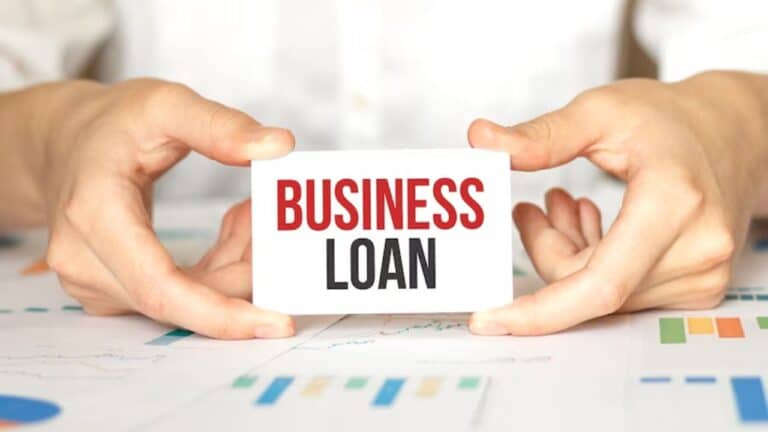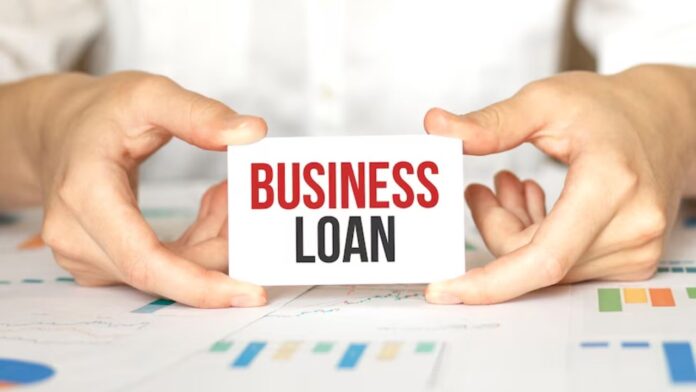 Thanks to digital advancements and an increasing number of options from lenders, getting an online business loan is now hassle free. Any business owner can apply for a significant loan amount and get instant approval and disbursement. It only takes a few clicks and a few online steps to get the funds needed. 
However, most banks and NBFCs have strict business loan eligibility criteria, and so many borrowers face rejection. As such, many look for online loans elsewhere, and this is when they can fall victim to online business loan frauds. 
While such instances of fraud are rare, it is better to be aware of them when exploring different lenders for your loan. Read on to know how you can distinguish fraudulent lenders from trusted ones and learn a few tips to securely apply for online business loans. 
How to Identify Fraudulent Loan Offers Online?
In the digital arena, many secure lenders offer competitive online business loans, but among them are a few bad apples. Here are a few tips that can help you differentiate genuine loan offers from digital scams.
Getting a Loan Offer Without Applying
Financial institutions constantly share promotional messages to advertise their loan options to potential and existing customers. However, they are very different from scam loan offers that specifically target you. 
So, beware of any email or SMS indicating that your loan has been approved if you have not applied, as it could be a scam. While some banks offer pre-approved online business loans to their existing customers, these lenders have your information in their database. 
So, they can check your credibility and business loan eligibility before providing you with the loan. However, if a lesser-known financial lender reaches out with an offer, be wary of it as it is most likely fraudulent. 
Lender has no Official Location
Another big red flag that can be an indication of a scam is that the lender does not have a physical address. Therefore it is important that you conduct thorough research on the lender online before sharing any personal information. Discrepancies in the address or contact details could be an issue of legitimacy.
Do note that neobanks may not have a physical address, but there will be other details, such as compliance with regulatory standards, multi-step verification process, to prove their legitimacy. 
Lender Asks for Upfront Fee Payment
Fraudulent offers will require borrowers to pay a number of fees disguised as loan application processing charges or others and then disappear without a trace. They may present the fees as a fixed amount or a percentage of the loan amount. 
Remember that a reputable lender will never ask you to pay any advance fees or upfront EMI costs to process your online business loan. 
Read More: How a Business Loan Can Save, Sustain, or Grow Your Profitability?
Lender has Unrealistically Loan Terms 
If a borrower does not have a good credit score or the required documents to apply, they may not get an online business loan. Such borrowers often fall prey to online business loan scams, as they offer credit on terms that may be too good to be true. These loans can have lower interest rates, with minimum or no documents or offer you instant approval. 
Lender Offers Guarantee on Approval 
When a bank or financial institution offers an online business loan, there is some risk associated. Therefore, reputable lenders will never guarantee a loan approval without reviewing your business loan eligibility and your creditworthiness. 
If you notice an offer with guaranteed approval, steer clear of it as these will likely be fraudulent in nature. 
Security Tips to Consider When Applying for an Online Business Loan
Here are some other security tips that you should keep in mind when applying for an online business loan.
Ensure Lender has Strong Encryption on Website
Security of your personal information is the first priority when you apply for a business loan online with a reputable entity. Always ensure that the website has the highest level of encryption with "https" instead of "http" on its website. 
If you are unsure whether or not the lender is genuine, you can refer to customer reviews online. If the number of negative reviews exceeds the number of positive reviews, there may be some issues. 
Protect Personal Data on Social Media
In the era of the internet, it is common for people to share their personal information on social media platforms. This personal information, such as your phone number, address, workplace location, etc., can be used by cybercriminals to carry out scams. 
Getting an online business loan is relatively fast and more convenient than traditional lending. By staying alert for suspicious activity, you can protect yourself from any scam or financial loss. Follow these tips and strategies mentioned when comparing various loan options and select a lender with a higher rating and credibility.