Aluminium Windows: Top 6 Advantages and Considerations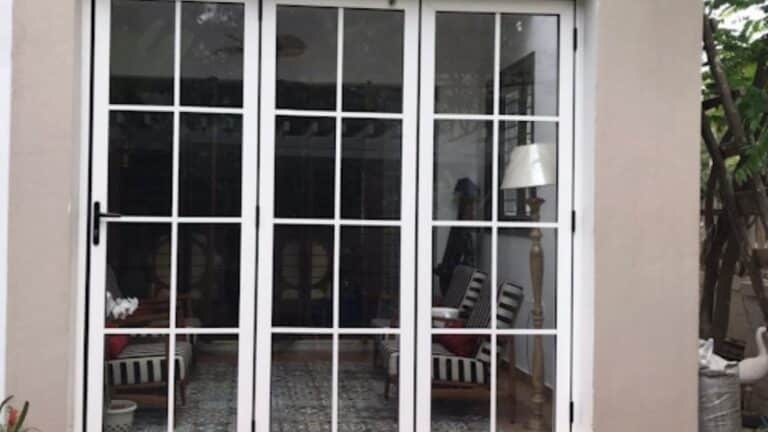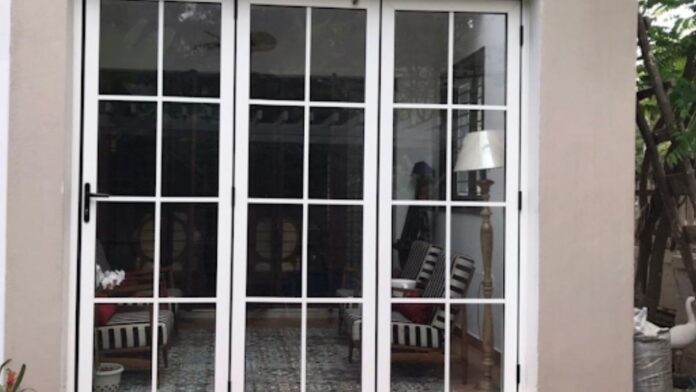 Navigating today's construction and design landscape is increasingly challenging. Opting for lean, innovative designs and sustainable, ergonomic materials can expedite construction or renovation with maximum productivity. When it comes to window selection, certified, pre-engineered aluminium windows are the top choice. Whether for home designs or workspace projects, collaborating with leading global aluminium window/door specialists can offer significant advantages.
Top 6 Advantages of Aluminium Windows
A hallmark of modern window design, aluminium has remarkable benefits over other window materials like wood, vinyl, steel, and fibre. It is an extremely lightweight, rust-proof, malleable, sturdy, durable, and user-friendly material. However, to harness its complete potential, always purchase aluminium windows from a recognised brand that complies with global quality assurance benchmarks. Here's why you should consider aluminium windows for your next interior design adventure:-
High Durability and Performance

– Despite being lightweight, aluminium is a robust metal with high tensile strength. Aluminium windows are less likely to get damaged owing to physical wear and tear. Unlike wooden windows, there is no probability of termite infestation or rotting even after a decade of use. 

User-Friendly

– World-class manufacturers of aluminium windows have come up with pre-engineered, easy-to-box solutions. These can be safely transported to your site from factories and are easy to assemble as well as install. In terms of user-friendliness for homeowners, aluminium windows are easy to clean and hardly require any maintenance in terms of painting, polishing, or expensive repairs.

Incredible Versatility

– The malleability and overall customizability of aluminium are ideal for modern window design. A multitude of stylish and efficient aluminium window designs are available for modern-day interior projects. These include sliding windows, awning windows,

French windows

, fixed windows, tilt and turn windows, vertical sliding windows, casement windows, slit windows, glass-to-glass corner windows, lift-sliding sash windows, windows with ventilation flaps, floor-to-ceiling windows, and so on.

Excellent Resistance

– Apart from the inert nature of aluminium, anodisation and specialised resin coating make aluminium windows completely resistant to extreme weather conditions and frequent temperature variations. 

Sustainable Choice– The demand for sustainable materials, smart designs, and lean/green technology in contemporary interior projects is at an all-time high. With its recyclability and high thermal performance, aluminium makes for a sustainable choice as a window material. Installing aluminium windows boosts energy efficiency and lowers the carbon footprint of your building design.
Aesthetically Pleasing

– Aluminium windows are not just functionally brilliant but are known for their sophistication and visual appeal. From chic, minimalist designs for compact homes to large, sturdy frames for high-rise buildings and stunning designer windows for plush villas, aluminium is the most viable choice for modern window design.
6 Important Considerations While Choosing Aluminium Windows
Your passion for the latest design trends and innovation should go hand in hand with the suppliers and brands you choose. For aluminium windows, always collaborate with manufacturers who specialise in a wide range of designs and configurations. The following 6 considerations should ideally determine where you source your aluminium windows from.
Simplified, Usage-Optimized Designs

– Simplifying and accentuating design is the need of the hour. Especially when the project goals are lofty, unnecessarily complicated designs, or even under-designing is a strict no-no. Check for user-friendly makes, sleek hardware, and metal profiles with ease of installation. 

Industry-Tested and Well-Insulated Models

– The best aluminium windows are not only well-insulated, thanks to top-grade rubber gaskets, but also proven effective by industry standards. These windows are tested for keeping out air and water leaks, reducing noise, and standing strong against the wind. When picking the right window, it's simple: consider where you live, the weather there, how noisy it is, and the type of building you're in. This way, you get windows that work best for your specific needs

.

Choose Pre-Engineered Systems with Uniform Quality

– Speeding up shipment delivery and installation is pivotal for faster project turnarounds. Depending on local manufacturing units might cause productivity lags. Hence, it makes more sense to go for patented, factory-manufactured windows with uniform quality.

Protective Coating and High-Quality Finish are Crucial

-Be it an anodised coating or a resin coating, the colour and shine retention of aluminium windows is crucial. Ask potential suppliers to demonstrate how their windows retain colour/sheen, don't rust, repel dirt, and avoid scratches in the long run. Consider choosing texguard coating for long-lasting lustre and care.

Brands providing Diverse Features and Customization

– Manufacturers who are flexible in offering a wide range of designs, features, and customisable options are best to work with. Every project warrants unique window specifications today, and you shouldn't compromise. Simplified fabrication and high customizability should be the guiding premise for all your projects.

Seek Reputed Suppliers with a Strong Support Commitment

– From clear product specifications and certified quality assurance to sturdy packaging and timely deliveries, liaising with renowned global suppliers will ensure that your project remains on track. Ideally, an aluminium window manufacturer with end-to-end services is the right choice.
Window technology is perennially evolving, thereby warranting interior experts to keep pace with the latest market trends. Also, with so many window manufacturers and suppliers in the market, it can be perplexing to find the right one. Focusing on design innovation, performance uniformity, and material sustainability will ensure longstanding success. Furthermore, in your quest for high-quality materials with great visual appeal, don't let your timeline or budget get affected. Work with experienced aluminium window manufacturers/suppliers for the best advice, assistance, hassle-free installation, and after-sales service.