Airbus Seeks New Technology for 100% Hydrogen-Powered Aircraft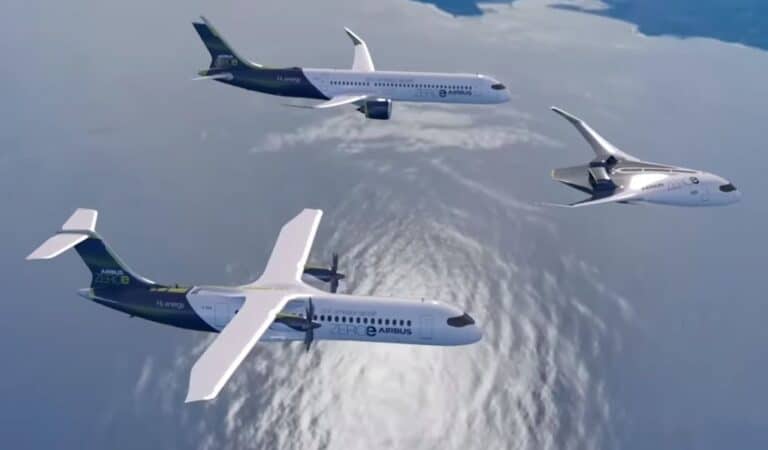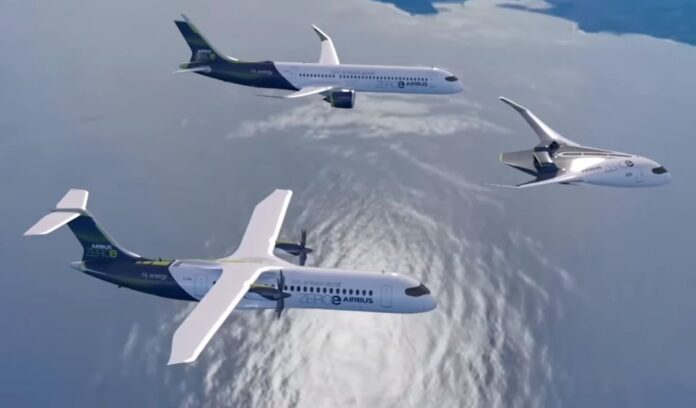 Airbus is working towards a greener future for aviation by announcing major projects to build hydrogen jet airliners with a full hydrogen-fueled propulsion system and a hydrogen Auxiliary Power Unit (APU) to produce electricity on board.
People often talk about a new hydrogen economy, but it's not as simple as just replacing fossil energy with hydrogen. There is a big difference between the two, and you need a lot more than an engine that has been changed to burn hydrogen. It needs a very basic level of full systems and engineering.
Working with Ariane Group, a joint company between Airbus and Safran, Airbus has finished testing a full system for feeding hydrogen to a gas turbine engine in an airplane. The HyPERION project started in December 2020. Its name comes from a French acronym for "hydrogen for environmentally responsible aviation propulsion." The goal of the project is to make commercial hydrogen planes that can fly by 2035. Its goal is to test technologies to make sure they work well and are safe, as well as to find places where more work needs to be done.
In this case, the plan is to combine Airbus's knowledge of building airplanes with the liquid hydrogen systems that Ariane Group has made for its Ariane family of space launches. In the new method, the hydrogen is kept in cryogenic tanks as a supercooled liquid. This is put into the fuel system, which burns the liquid to turn it back into gas. This gas is then sent to the engines at the right temperature and pressure.
Together with the French aerospace lab ONERA, Ariane Group's Vernon test facility looked at compatible metals and the hydrogen conditioning system in a "proof-of-concept" test on May 12, 2023. The test used an electric pump, gas generator, and heat exchangers that were originally made for the Ariane rockets.
Airbus UpNext is also working on a prototype program to replace an airliner's "hidden" engine.
If you ask most people how many engines are on a passenger plane, they will probably count the ones on the wings. However, there is one more jet engine hidden in the plane's tail. This is the APU, which is a jet turbine engine connected to a generator. It powers the lights, kitchen, and avionics in the cockpit, and it also keeps the ship pressurized while heating and cooling it.
Airbus wants to build a technology trial called HyPower by 2025. This will replace the APU on an Airbus A330 with a hydrogen fuel cell, which will make less pollution and noise than a traditional unit.
Michael Augello, CEO of Airbus UpNext, said, "These tests will mark a new step in our journey to reduce carbon emissions and our ZEROe program through an ambitious flight demonstration that will take to the air by the end of 2025." "We want to show that the system works and fits together, which includes filling the plane with hydrogen. We will show how well this system works by going up to 25,000 ft (7,620 m) and flying for an hour while carrying 10 kg (22 lb) of liquid hydrogen. But we can't do this on our own, and working with the Spanish government and other partners will be a key part of this series of tests."
Subscribe to Our Latest Newsletter
To Read Our Exclusive Content, Sign up Now.
$5/Monthly, $50/Yearly