A-Champs Soccer Rebounder: When You Want to Train Like a Pro?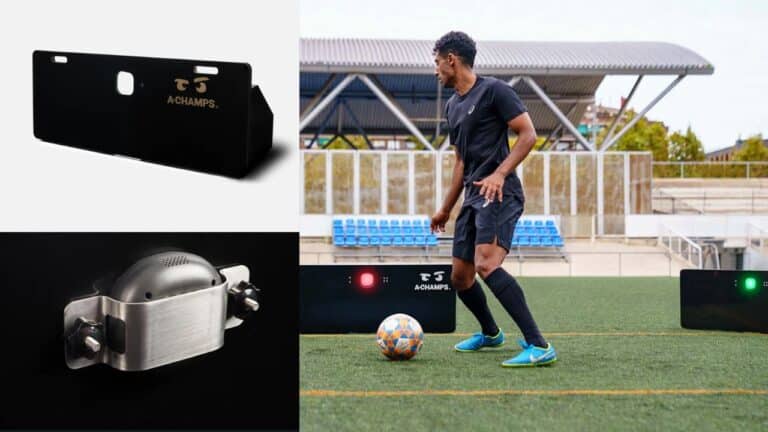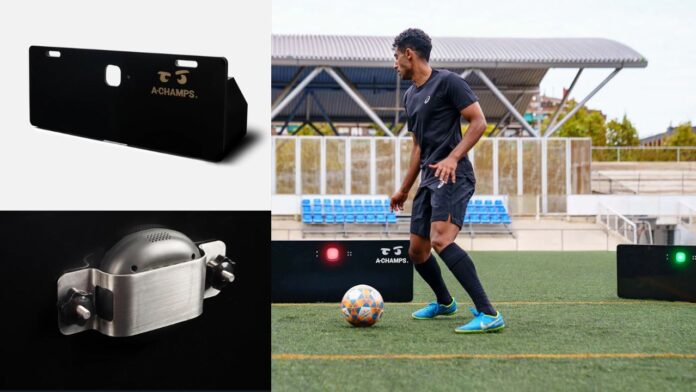 Training for and refining your skills and natural talents in a sport you love undoubtedly takes effort, but it doesn't need to be a daunting or overwhelming one. Too often athletes or sports people think that they need to have every piece of equipment in the business to get things right or the very best in accessories or tools to execute a task. Well, in some cases, this might be true and if you have the financial means to have a professional kitted-out gym at your home then by all means go for it, but there are so many more efficient and effective pieces of training equipment to get the job done well from the get-go. 
Football is the world's number one sport, played and adored globally and players and professionals are becoming increasingly well-trained, and more so with the innovations and advancements of technology and training equipment. For the most part, a vast expanse of open grass, a few footballs, and a netted goal will suffice, but with set training plays and skills requiring more refinement to hone them in, we turn to some of the best pieces of equipment currently available on the market. And if becoming a professional football is something you are striving to achieve then a soccer rebounder is the way to go and a must-add to your collection of football training equipment pieces. 
The Rebounder
What is a football rebounder? 
Essentially, it is a compact version of 4 football skills and training sessions innovatively compacted into one professional board, with the bonus of the highest-quality lighting and sound pod system to take your football training to the next level. The board is constructed and designed in such a way as to maximize the efficiency of your training sessions, and not only is it quick to set up but it is waterproof so any sudden showers won't affect your training and only add to the in-game experience likely to happen on any given game day.
So, if you have been considering elevating your football training but not wanting to spend a fortune then a soccer rebounder wall is the ultimate solution you have been waiting for and ticks off so many boxes we strive for when purchasing training equipment. That being said, can this soccer rebounder wall take you to the level you want? Absolutely, with hard work and effort, there is nothing you cannot achieve when you put your mind to it. 
The advantages of a professional training system that is effective as well as being compact and convenient to take down to the football fields with you are vast. We have curated the top reasons why the soccer rebounder wall is quickly becoming the training tool of choice for football clubs, professional athletes, and aspiring footballers looking to take their training up a level and maximize their cognitive skills. 
Rebounding on the ground and in the air
Quick reactions both in real-game situations and during training are crucial for effective decision-making, and this is a skill that needs constant exercise. Ground rebounding using the rebounder wall is great for working on speed and accuracy, working with both feet and when integrating the Light Pod Rox system in combination with the app, you maximize the efficiency of your physical and cognitive skills. 
Air rebounding, when you turn the board over so it is at an angle, is perfect for maximizing your control of the ball when it is in flight heading towards you. With the ball rebounding at various heights and speeds you quickly learn to adapt and control the ball using various parts of your body, and then how best to transfer to the next move to continue play. 
Scanning and Cognitive enhancement
There is no time to stop and have a leisurely look around in the game of football, it is fast-paced, quick, and requires adaptive responses. The rebounder wall with the integrated light and sound system maximizes your cognitive and scanning techniques so you are always aware of your surroundings and approaching players. Your peripheral vision is heightened, and your listening skills are taken to the next level as you become increasingly aware of your surroundings. 
Professional footballers need to know what is happening in front of them as well as to their sides and behind them without having to fully turn in any direction, so scanning is an essential part of the training process.
Making the Most of Your Talent
We all know that if you want to be a professional athlete in any sport, not only football, the time and effort you put in will reap the reward you are striving for. And when innovative and effective training tools like a soccer rebounder wall make this process easier, convenient, and effective, all the better. Take your talent to the next level. Add to it by working smarter, harder, and using tools that get the job done right every time.