20 Influential Scriptures For A Wise Man's Journey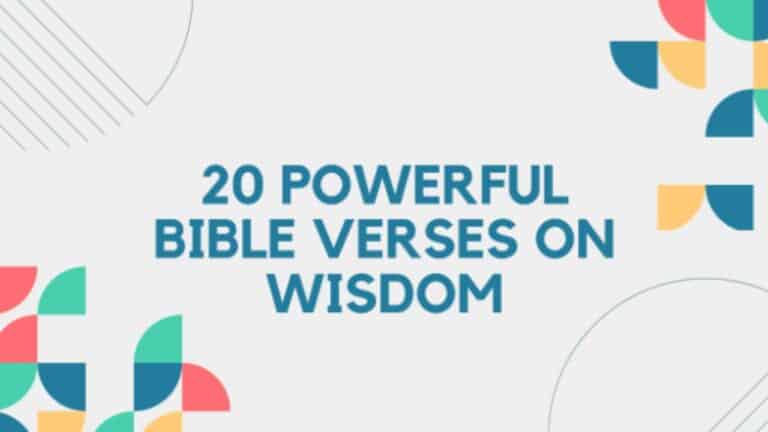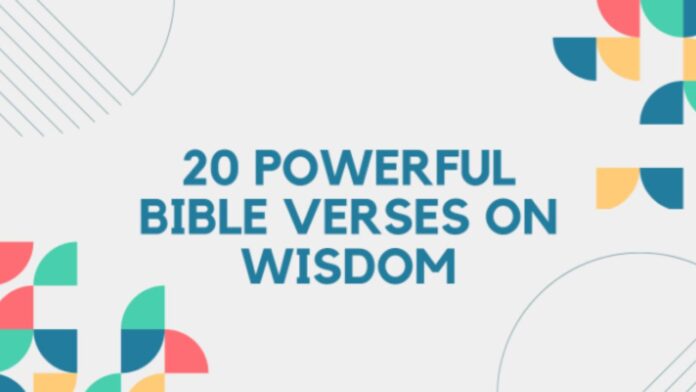 Wisdom is a treasure that enriches our lives and guides us towards making informed and righteous decisions. A wise man needs wisdom on their journey of life. In this info we delve into the profound wisdom found in the Bible, highlighting 20 impactful verses that illuminate the path to a life of purpose and understanding. As we explore these amazing Scriptures, we gain insights into how to navigate challenges, seek knowledge, and live harmoniously. There is nothing stopping us. It's time to embark on this journey of wisdom together.
What do we learn about wisdom in Scripture?
The Bible places a significant emphasis on wisdom and its value in guiding human behavior and decision-making. Throughout its pages, wisdom is described as a precious gift from God that enables individuals to discern right from wrong, make sound judgments, and navigate life's challenges. Let's dive into Bible verses about wisdom.
1. Seeking Divine Wisdom
"If any of you lacks wisdom, you should ask God, who gives generously to all without finding fault, and it will be given to you." – James 1:5
2. The Beginning of Wisdom
"The fear of the Lord is the beginning of wisdom, and knowledge of the Holy One is understanding." – Proverbs 9:10
3. The Path of the Wise
"Whoever walks with the wise becomes wise, but the companion of fools will suffer harm." – Proverbs 13:20
4. Gaining Wisdom Through Humility
"When pride comes, then comes disgrace, but with humility comes wisdom." – Proverbs 11:2
5. True Wisdom Comes from God
"For the Lord gives wisdom; from his mouth come knowledge and understanding." – Proverbs 2:6
6. The Blessings of Wisdom
"Blessed is the one who finds wisdom, and the one who gets understanding." – Proverbs 3:13
7. Wisdom's Guidance
"Trust in the Lord with all your heart, and do not lean on your own understanding. In all your ways acknowledge him, and he will make straight your paths." – Proverbs 3:5-6
8. Wisdom's Value
"How much better to get wisdom than gold! To get understanding is to be chosen rather than silver." – Proverbs 16:16
9. Wisdom's Fruit
"Whoever loves discipline loves knowledge, but he who hates reproof is stupid." – Proverbs 12:1
10. The Tongue of the Wise
"The mouths of the righteous utter wisdom, and their tongues speak justice." – Psalm 37:30
11. Godly Wisdom vs. Earthly Wisdom
"But the wisdom from above is first pure, then peaceable, gentle, open to reason, full of mercy and good fruits, impartial and sincere." – James 3:17
12. Walking in Wisdom
"Look carefully then how you walk, not as unwise but as wise, making the best use of the time, because the days are evil." – Ephesians 5:15-16
13. The Source of Wisdom
"For my mouth will utter truth; wickedness is an abomination to my lips. All the words of my mouth are righteous; there is nothing twisted or crooked in them." – Proverbs 8:7-8
14. Wisdom's Instruction
"My son, do not forget my teaching, but let your heart keep my commandments, for length of days and years of life and peace they will add to you." – Proverbs 3:1-2
15. A Wise Man Listens
"The way of a fool is right in his own eyes, but a wise man listens to advice." – Proverbs 12:15
16. The Riches of Wisdom
"How much better to get wisdom than gold! To get understanding is to be chosen rather than silver." – Proverbs 16:16
17. The Humility of Wisdom
"Who is wise and understanding among you? By his good conduct let him show his works in the meekness of wisdom." – James 3:13
18. Wise Counsel
"Without counsel plans fail, but with many advisers they succeed." – Proverbs 15:22
19. Wisdom's Stability
"The wise lay up knowledge, but the mouth of a fool brings ruin near." – Proverbs 10:14
20. Living Wisely
"So teach us to number our days that we may get a heart of wisdom." – Psalm 90:12
A Journey of Lifelong Learning
Wisdom is a continuous journey, not a destination. It's either you're seeking it or not. Proverbs 9:10 asserts that wisdom begins with reverent knowledge of God. This implies an ongoing pursuit of understanding and a willingness to learn. We should never stop learning. At Biblereasons, we encourage you to cultivate a mindset of lifelong learning, embracing opportunities to grow in wisdom.
Conclusion
Wisdom, as depicted in these powerful Bible verses, is more than knowledge; it's a way of life rooted in reverence for God and understanding His divine purpose. As we seek wisdom, let these verses guide our steps, reminding us of the eternal value of a heart attuned to God's guidance.
Frequently Asked Questions (FAQs)
Q1: Can wisdom be acquired through human effort alone?
A1: While human effort plays a role, true wisdom originates from God and is accessed through a humble heart.
Q2: How can I apply the wisdom found in these verses to my daily life?
A2: Reflect on these verses regularly, seek divine guidance, and make conscious choices aligned with their teachings.
Q3: Is wisdom solely about making practical decisions?
A3: Wisdom encompasses practical decisions as well as understanding the deeper truths of life and spirituality.
Q4: What role does humility play in gaining wisdom?
A4: Humility opens the heart and mind to receive wisdom, allowing one to recognize their limitations and learn from others.
Q5: Can wisdom help in resolving conflicts?
A5: Absolutely, wisdom promotes understanding, empathy, and patience, which are essential in resolving conflicts amicably.
Subscribe to Our Latest Newsletter
To Read Our Exclusive Content, Sign up Now.
$5/Monthly, $50/Yearly