USA Celebrates Independence Day – 5 Amazing Facts of the Day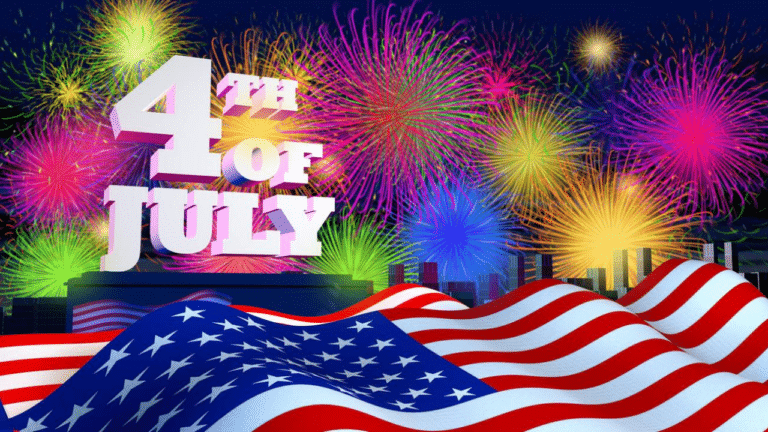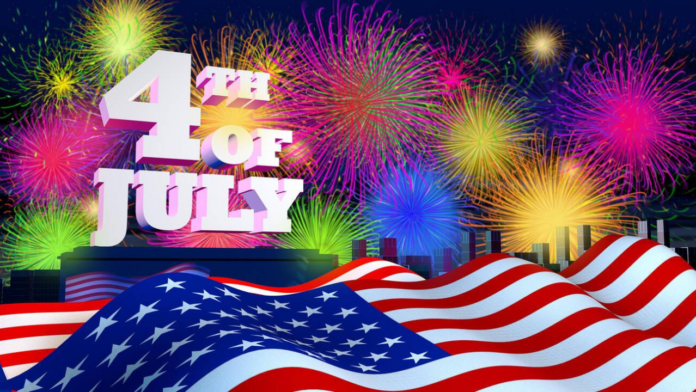 Today is the 247th Independence Day of the United States. The USA celebrates independence day today with wisdom and honor.
The Declaration of Independence was ratified by the Second Continental Congress on July 4, 1776, establishing the United States of America. On July 4, many nations honor US history. USA Independence Day activities revolve around fireworks.
USA Celebrates Independence Day Today
The US State Department reports that millions of Americans commemorate this day with fireworks, parades, and cookouts. Not surprisingly, many democratic countries celebrate, each with their own customs and reverence for US liberties. The Declaration of Independence, which declared the colony's independence from Great Britain, is celebrated.
The Library of Congress reported a spontaneous Independence Day celebration in Philadelphia a year later. Picnics and barbecues are popular ways for US families to celebrate Independence Day.
The International Freedom Festival in Windsor, Canada, and Detroit, Michigan, celebrates Canada Day on July 1 and the Fourth of July with fireworks. Pyrotechnics have always been part of Independence Day. On the Fourth of July, various countries celebrate US heritage with American music. The US State Department's website has an entry about food and culture. To honor Independence Day, US embassies around the world hold events.
What's Open and Closed on July 4 in the USA?
In honor of America's independence, the Fourth of July is observed. The United States will celebrate its 247th Independence Day this year. Every year, parades, cookouts, cold beer, and of course, fireworks are all part of the celebration of Independence Day.
Whether a shopper needs a grocery store, a restaurant, or a big-box retailer, they will have various options on Tuesday. On July 4, most eateries, grocers, and shops will be open, unlike Thanksgiving Day and Christmas, which generally see extensive closures.
Open on July 4
Grocery Stores: Yes, many are open. Albertsons, BJ's Wholesale, Food Lion, Kroger, Publix, Sam's Club, Trader Joe's, and Walmart are on this list.
Big-box Retailers: Yes, many are open. Best Buy, Big Lots, Home Depot, Dollar General, Lowe's, Petco, Sam's Club, and Target are on this list.
Restaurants: Yes, many are open. Here is a list: Applebee's, Bonefish Grill, Buffalo Wild Wings, California Pizza Kitchen, Carrabba's Italian Grill, Cracker Barrel, The Cheesecake Factory, Fleming's Prime Steakhouse, Olive Garden, Red Lobster, Red Robin, Sweetgreen, TGI Fridays.
On July 4, Starbucks and Chick-fil-A will also be open.
Closed on July 4
Since July 4 is a federal holiday, federal courthouses and other government buildings in the United States will be closed.
On July 4, 1776, the Second Continental Congress unanimously passed the Declaration of Independence, which said the colonies were breaking away from Great Britain.
The Library of Congress says the first anniversary of American freedom was celebrated in Philadelphia the following year.
Also closed will be banks, schools, post offices, museums, city halls, and the stock market.
5 Amazing 4th of July Facts
What more you are expecting? We are giving you 5 amazing 4th of July Facts here.
July 4th Did Not Vote for Independence
On July 2, the Second Continental Congress decided to declare America independent. July 4, 1776, is notable because it was the day Congress formally ratified the Declaration of Independence.
Indeed, John Adams, a pivotal figure in the American War of Independence and the second US President, foresaw that July 4th would be observed as Independence Day. Future generations would remember the second day of July 1776 as the significant anniversary event, Adams said in a letter to his wife Abigail. From this point forward, it should be celebrated solemnly with pomp and circumstance, displays, parades, competitions, sports, firearms, bells, bonfires, and illumination.
The Declaration of Independence Stored at Fort Knox After the Attack on Pearl Harbour
A pivotal moment in US history occurred on December 7, 1941, when Japan attacked Pearl Harbor. While it aroused severe concerns about national security, Secret Service Agent Harry Neal was tasked with transporting "priceless historical documents" to a safe location outside of Washington, D.C. Neal arranged for key papers to be delivered to Fort Knox, which is close to Louisville, Kentucky, after consulting with librarian Archibald MacLeish of the Library of Congress.
Additionally sent to Fort Knox were the Gutenberg Bible, the Articles of Confederation, and Abraham Lincoln's Gettysburg Address. In 1944, Washington, D.C., received the Declaration of Independence back.
Reason for Triangle-folding the US Flag
To resemble the famous "tri-cornered" hat that soldiers in the Continental Army wore during the Revolutionary War, the National Flag of the United States is folded into a triangle.
Before 1870, the 4th of July was Not a Federal Holiday
The Fourth of July became a non-paying federal holiday for the first time in 1870, the same year it was initially established. It wasn't until 1941 that it was finally recognized as a paid federal holiday after more than 70 years of waiting.
Bristol has Historically Hosted the 4th of July Parade
Since 1785, Bristol, Rhode Island, has celebrated the Fourth of July with an annual parade. It is generally agreed that this Fourth of July celebration has been going on longer than any other one.
Subscribe to Our Latest Newsletter
To Read Our Exclusive Content, Sign up Now.
$5/Monthly, $50/Yearly