TeraBox: Your Ultimate Free Online Backup Guardian Angel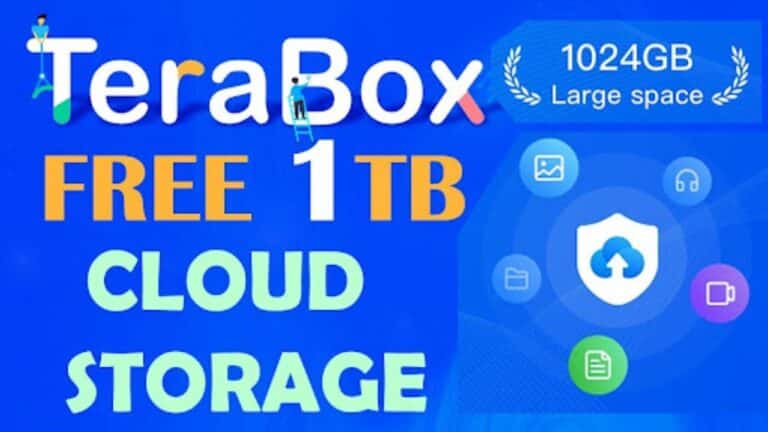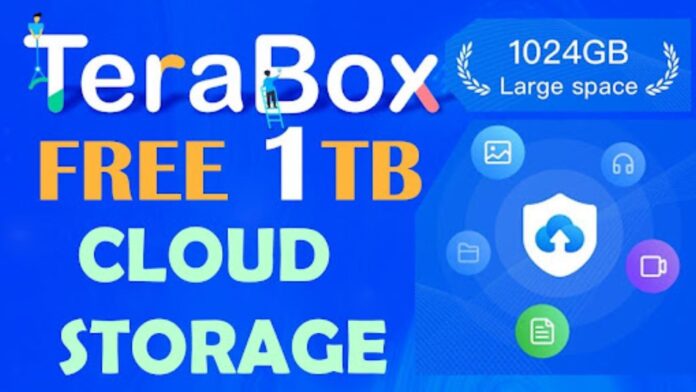 Today, we live in a digital age where technological advancements have revolutionized the way we work, learn, communicate, and interact with others. While everything is just a few clicks away, we have a lot of important stuff to take care of as well. Our smartphones and computers are full of valuable documents, information, photos, and memories, but they are ever so vulnerable to data loss due to various unforeseen events. Fortunately, however, you can count on free online backup services to avoid such mishaps. All you need to do is choose a reliable service that offers free backup online to add an extra layer of security to your digital assets.
What to Look for in Free Online Backup Products?
When looking for a reliable service provider for free online data backup, there are quite a few things you should consider. Yes, free services can be reliable too if you pick them after carefully considering what they have on offer and the kind of reputation they have online. 
So, what to look for in a service provider that offers free online backup? Here is a quick checklist that outlines the essential features and considerations to ensure you choose the best free cloud storage that is secure and easily accessible to backup all your files.
Ample storage space to back up all your data, including high-resolution photos and videos
Generous space allowance on

free cloud backup

plans

Affordable prices for paid plans and worthy features to unlock

The level of security on offer, both in free and paid versions

Compatibility with different devices and platforms

Data syncing and easy accessibility from any device, anywhere

Free

automatic backup

feature to ensure data integrity

Easy file sharing for collaboration and access to information
With these features, any online cloud backup service would be a perfect fit for you. It will not only allow you to free up space on your devices, but also ensure your data is safe, secure, and accessible all the time.
TeraBox – The Best Free Cloud Backup Guardian
While there are many cloud storage options available today, the most reliable one with generous free cloud storage is TeraBox. TeraBox is your free cloud backup guardian that efficiently fulfills all your online cloud storage needs. Let's find out what makes it the best and most reliable cloud backup option online.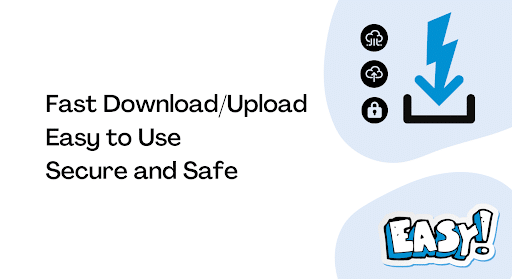 TeraBox Features and Benefits
TeraBox offers plenty of amazing features that set it apart from the rest. Some of these include:
1. Fool-Proof Security
TeraBox uses cutting-edge technology to keep your important data safe online. All your data is stored in encrypted form, and data transfers are secured with SSL.
2. Large File Transfers
With TeraBox, you can upload large files to your 1tb free storage seamlessly. Free users can upload files that are up to 4GB in size, whereas the upload size limit for premium users is up to 20GB.
3. Easy File Sharing
TeraBox lets you create easily shareable links to the files in your free online backup, making them easily accessible from anywhere, anytime.
4. Affordable Pricing
TeraBox is the most affordable online backup service, both in free and paid tiers. For free users, it offers more storage space than any other provider, while the pricing for premium users is also the lowest compared to competitors.
Besides, these general features and benefits, there's more that makes TeraBox a better choice!
Commitment To Data Integrity
TeraBox's unwavering commitment to data integrity makes it the most reliable solution out there. Its automatic backup feature ensures any new data on your device is automatically backed up in the cloud. It means whenever you try to access data from your free cloud storage, you'll get the latest data anywhere, anytime. All uploads will be synced across devices without any lag.
TeraBox is also compatible with most platforms, allowing you to access your data on any device, whether it runs on Android, iOS, Mac, Windows, or any other. Furthermore, the privacy of your data is kept intact, and it is accessible only to you.
Other Special Functions of TeraBox
What else makes TeraBox special? Well, of course, the amount of storage you get for free. A whopping 1 tb free cloud storage is more than enough for most average users. With such generous storage space available online, you can back up 400,000 photos, more than 2500 movies, or almost 6.5 million documents. It's virtually unlimited free cloud storage.
Furthermore, TeraBox has taken all necessary steps to ensure your data is safe from unauthorized access. When you sign up for TeraBox, you get 200 MBs of free privacy space to keep your important documents protected against data theft.
You can trust TeraBox any day of the year, and it will never disappoint you with your online storage needs.
Download TeraBox and Get 1TB Storage for Automatic Backups
If you feel convinced, download TeraBox now and enjoy your 1 TB of free cloud storage. In most cases, you can get 1 TB storage for free online backup after signing up. If not, don't worry; it just takes a few steps to claim 1 TB free cloud storage. 
Here's how to do it step by step: 
Download TeraBox and sign up to create your account.

Log in to TeraBox and click "Invite Friends".

Copy the shareable link to get your friends to sign up.

Choose your preferred method for sharing the link with friends.
Once your friends create an account using your link, you'll get your 1tb cloud storage free.
After claiming your free 1tb storage, you can easily enable automatic backups by following the steps below:
In your TeraBox desktop app, click "Back up" from the left side bar.

On the "Automatic Folder Backup" screen, click "Enable Folder Backup".

Select the folder you want to back up and click "OK".

Click "Backup Now" and your specified data will be uploaded to your free online backup.
So, even though you don't get a whopping 1tb storage space for free upon sign-up, claiming it is not too hard either. After that, there are just a few simple steps to enable the automatic backup feature in your TeraBox account, and you're good to go. The next time, any changes to your specified folder's contents will be automatically synced, and your data will be backed up online. 
Final Thoughts  
Creating online backups of your important files is essential to keeping them safe from accidental data loss. TeraBox allows you to have a free online backup of all your important files, photos, and videos and keep them safe. The free 1tb storage space offered by TeraBox is simply unmatched, and no other provider offers such a generous allowance to free users. Its affordable pricing, robust security, and automatic backup features make it the best in the business.
Want to enjoy access to all these amazing features? Download TeraBox free now!
Subscribe to Our Latest Newsletter
To Read Our Exclusive Content, Sign up Now.
$5/Monthly, $50/Yearly