New Covid-19 Variant BA.2.86 May Be Less Contagious, Study Suggests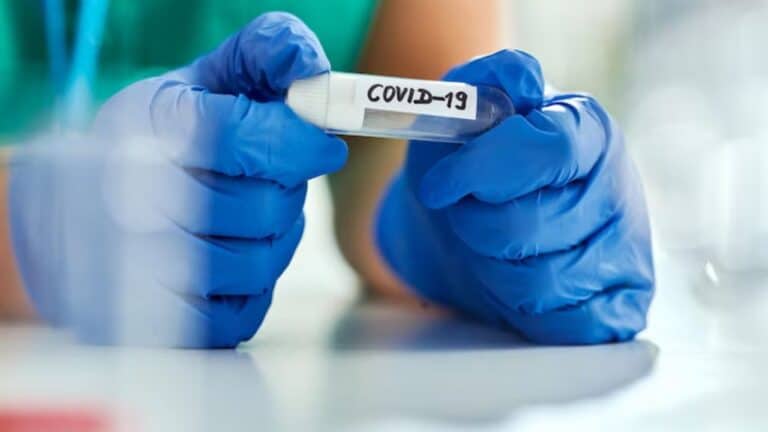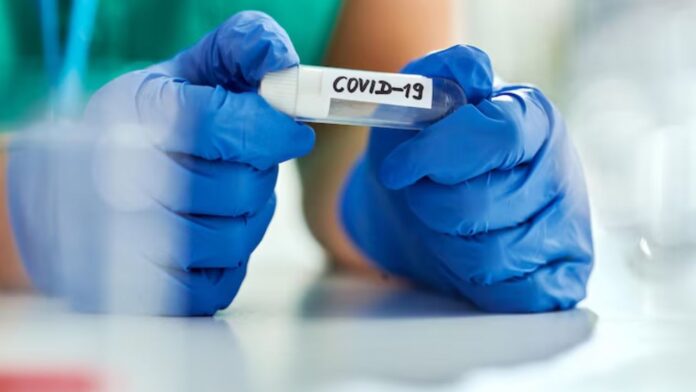 Two groups of scientists in the United States have completed lab tests on antibodies from vaccinated and infected Americans to evaluate how well they might be able to resist against currently circulating versions of the virus that causes Covid-19, including the highly modified BA.2.86.
Their results almost exactly match, and the news is quite good – at least for BA.2.86, which has also been dubbed Pirola. Our immune systems can recognize and fight off this variety just as well as, if not better than, the currently circulating XBB variant offshoots.
Furthermore, persons who had an infection with the XBB subvariant within six months showed the strongest responses to BA.2.86. This means that the new Covid-19 vaccines due out this autumn, which are meant to combat XBB.1.5, will provide further protection against a variety of circulating Covid-19 lineages, including BA.2.86.
"Two independent labs have basically shown that BA.2.86 essentially is not a further immune escape compared with current variants," said Dr. Dan Barouch, head of the Center for Virology and Vaccine Research at Beth Israel Deaconess Medical Center and leader of one of the labs.
Their findings are consistent with previous research from labs in China and Sweden. Taken together, the evidence implies that BA.2.86 will not be as difficult to deal with as experts had predicted. In a nutshell, this one appears to be a "scariant."
However, another variety, FL.1.5.1, which is responsible for an estimated 15% of new Covid-19 infections in the United States, may be a different tale. The alterations in this fast-growing descendent of the XBB recombinant variety have raised the ire of variant trackers. It was the most immune-evasive in lab testing.
"If there wasn't so much hype about BA.2.86, that would actually be the focus of the paper," said Barouch.
Concurring Findings
Barouch and his colleagues utilized pseudoviruses to construct the spikes of the BA.2.86 virus and link them to the body of another virus. The researchers then tested the neutralization of 10 Omicron subvariants, including BA.2.86, in plasma from 66 Americans who had been vaccinated with monovalent vaccines only, bivalent vaccines only, or had recently recovered from an XBB infection.
They discovered that people with a variety of immune systems could neutralize BA.2.86 as well as, and sometimes more effectively than, other circulating forms. Those who had recently recovered from an XBB infection had the highest levels of neutralizing antibodies.
Dr. David Ho, a microbiology and immunology professor at Columbia University, and his colleagues used blood plasma from 61 adults: 17 who received three monovalent vaccine doses and two bivalent vaccine doses, 25 who recovered from a BA.2 breakthrough infection, and 19 who recovered from an XBB breakthrough infection.
His results were very comparable to those of Barouch. Antibodies in the blood recognized BA.2.86 equally as well as other circulating variations across a wide variety of immunological profiles. Those who have recovered from recent XBB infections had the highest level of immunity to BA.2.86.
That was unexpected given the number of mutations in BA.2.86. Based on what was known about those precise mutations, scientists expected that it could be highly immune-evasive.
Barouch stated that he was skeptical of his initial batch of data, so the team worked all weekend to repeat the trials. The outcomes were the same.
"It was not exactly what I was expecting," he admitted. "Now that they've been repeated, we're confident in them."
According to Barouch, he has been requested to inform the White House and the Centers for Disease Control and Prevention on his results. "I think these results are pretty important," he added.
A Global Effort
Globally, scientists are accelerating lab efforts to better comprehend the BA.2.86 variation.
Four organizations have published findings: the two US teams, as well as labs in China and Sweden. BA.2.86 appears to be more of a paper tiger than the looming beast it once appeared to be, however this view may alter as more findings come in.
BA.2.86 drew worldwide notice since it resembles no other forms of the coronavirus that we've examined thus far.
When compared to its closest progenitor, BA.2, and the recently circulating XBB.1.5 lineage, this new lineage has more than 30 differences in its spike protein. It was an evolutionary leap comparable to the one achieved by the initial Omicron variation, BA.1, almost two years ago — and everyone remembers how that went down.
Infections and hospitalizations in the United States reached their peak during the Omicron wave. Weekly deaths hit their second-highest level, demonstrating how even a milder strain of the virus can pose a severe threat if a tidal wave of infection spreads throughout the community. Vaccines needed to be updated.
Omicron soon surpassed previous Covid-19 varieties and began producing its own offshoots, viruses with which we are currently contending. It became a lesson in how adaptable the virus can be, as well as how vulnerable our defenses are in the face of such drastic changes.
Not the 'Second Coming of Omicron'
The White House was concerned enough about another Omicron-level disaster that it privately polled a dozen experts early this year about the likelihood of such an event occurring within the next two years. Most experts put the chance around 10% to 20%.
When BA.2.86 arrived in late July with spooky echoes of Omicron, variation hunters were alarmed, and researchers rushed to learn more about the new lineage. At least 11 countries have been affected, including the United States.
Denmark has reported the most sequences thus far, and specialists say they are keenly monitoring the situation there for hints to its expansion.
However, just a few dozen sequences from the same number of infected patients have been found in a global repository in the last month. Even with far less genetic surveillance than we historically had, specialists believe that if BA.2.86 were to emerge in force, it would be obvious.
"This is not the second coming of Omicron, my friends." If it were, we would have known by now," Dr. Bill Hanage, co-director of Harvard University's Center for Communicable Disease Dynamics, stated in a social media post.
Scientists are currently doing laboratory trials to better understand how well our immune systems and vaccines recognize and protect against viruses in the BA.2.86 family.
Early Studies Offer Reassurance
Researchers in China discovered that BA.2.86 looks very different to our immune systems than previous versions of the virus that causes Covid-19, and it is able to evade some of our immunity in the first series of experiments using the blood of vaccinated mice and vaccinated and recently infected people.
Yunlong Cao of Peking University's Biomedical Innovation Center observed a twofold decrease in our ability to neutralize the BA.2.86 virus from vaccination and recent infection as compared to viruses from the XBB.1.5 family.
A twofold decline isn't ideal, but it's also not massive. In comparison, scientists use an eightfold decrease in the effectiveness of vaccine-created immunity to kill a new influenza virus as the bar for updating the flu shot.
At the same time, the BA.2.86 variety was approximately 60% less contagious than XBB.1.5 viruses, which researchers believe may explain why it has been detected in so many different nations, but only at low levels.
"I believe it will gradually spread throughout the population." It will be unable to compete with other rapidly prevailing varieties," Cao wrote in an email to CNN, alluding to variants such as EG.5 and FL.1.5.1, which now dominate transmission in the United States.
In a second series of trials, researchers at Sweden's Karolinska Institute tested BA.2.86 against antibodies in the blood of human donors obtained at two points in time: late 2022, before the XBB variation arose, and late August.
The antibodies in the older samples were unable to properly shut down BA.2.86, whereas blood samples collected just a week ago performed better.
"Overall, it doesn't appear to be nearly as extreme a situation as the original emergence of Omicron," principal researcher Benjamin Murrell wrote in a social media post.
"It isn't clear whether BA.2.86 (or its offspring) will outcompete the currently circulating variants, and I don't think there is yet any data on its severity," he added. "However, our antibodies do not appear to be completely powerless against it."
More to Learn
All of these studies have flaws. The researchers were experimenting with pseudoviruses, which are essentially models of the BA.2.86 virus, rather than the virus itself. The Swedish study employed only a modest number of blood donor samples. Furthermore, because these studies used blood donors from China and Sweden, they may not accurately reflect the immunity of persons in the United States, who may have been infected with a different mix of variations and immunized with different vaccinations.
Nonetheless, experts were encouraged by the preliminary findings and anxious to see more.
"The news is better than I was expecting," Dr. Ashish Jha, former White House Covid-19 response coordinator, stated in a social media post. "This gives me hope that the new upcoming vaccine will be effective against both the current dominant variant (EG.5) and BA.2.86."
The Variant Technical Group at the UK's Health Security Agency met this week to discuss whether BA.2.86 should be reclassified in that country from a "variant under monitoring" to a "variant of concern."
The group concluded in a Friday update that BA.2.86 does not meet its definition of a variant of concern because there is no evidence that the profile represents a harmful change to its biological properties or a growth rate indicating it would move at least as fast as or faster than currently circulating variants.
The researchers stated that two samples of the virus are being cultured in the United Kingdom, and that data from those lab operations will most likely be available in one or two weeks. Meanwhile, the organization awaits word from overseas partners.
They, like the rest of the world, await the appearance of BA.2.86.
Subscribe to Our Latest Newsletter
To Read Our Exclusive Content, Sign up Now.
$5/Monthly, $50/Yearly