Macbook Air 15 Review: Performance, Design, and User Experience [Updated]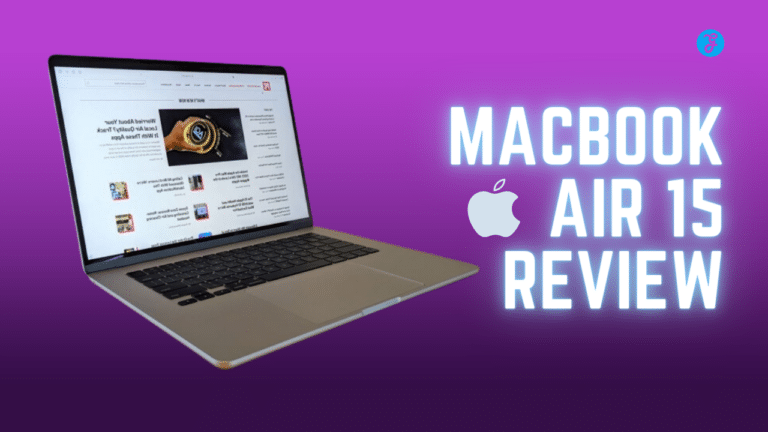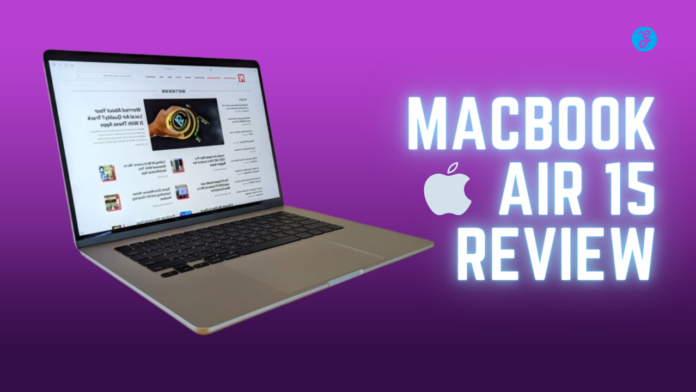 Are you looking for a laptop with powerful performance and an ultra-portable design? The new 15-inch MacBook Air is Apple's latest offering, combining superior engineering and modern design.
With this blog post, we'll take a look at the advantages of opting for the larger screen size model – from upgraded specs to extended battery life. Keep reading to know all about the 15-inch MacBook Air!
Content Highlights
It has a sleek and lightweight design made with premium materials like aluminum and silicone for durability.
There is an ergonomic keyboard and trackpad offering increased comfort during use.
It features the latest 8-core processors with up to 3.5x faster processing speed turbo mode speeds of up to 4GHz, 10-core GPU & 16 cores Neural Engine for advanced graphic acceleration & machine learning tasks.
With a Liquid Retina display measuring 15.3 inches, 2880 x 1864 pixel resolution, and a 60 Hz refresh rate, it provides an immersive viewing experience; along with advanced webcam quality, 6 speaker sound system & versatile connectivity options that add superior audio output without sacrificing picture clarity or audio fidelity!
Macbook Air 15 Review:  Quick Overview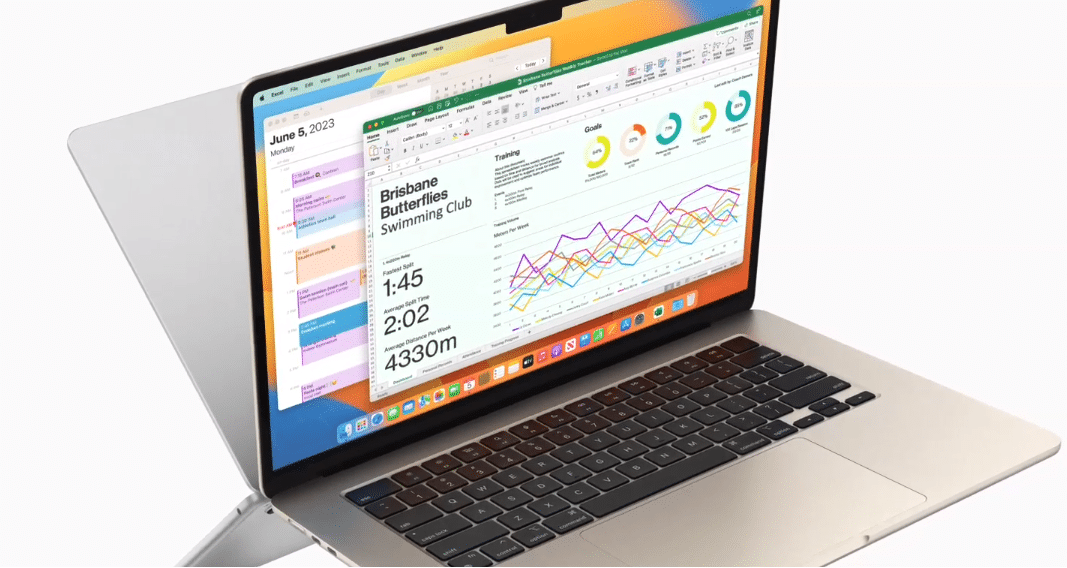 Before we get into the in-depth review, let's check out the table overview. 
| | |
| --- | --- |
| Specification | Details |
| Processor (CPU) | Apple M2 with an 8-core CPU (4 high-performance cores, 4 energy-efficient cores) |
| Storage | 256GB/512GB SSD |
| Graphics | Integrated 10-core GPU (within the M2 chip) |
| Memory (RAM) | 16GB of LPDDR5 RAM |
| Display | 15.3-inch Liquid Retina IPS display with a resolution of 2880 x 1884 and True Tone technology |
| Camera | 1080p FaceTime HD camera |
| Battery | 66.5 WHr battery |
| Networking | Wi-Fi 6 (802.11ax) and Bluetooth 5.3 |
| Ports | 2x Thunderbolt 3 / USB 4 ports, MagSafe 3, 3.5mm headphone jack |
| Power Adapter | 35W Dual USB-C charger |
| Operating System | macOS Ventura |
| Dimensions (W x D x H) | 13.4 x 9.35 x 0.45 inches (340.4 x 237.6 x 11.5 mm) |
| Weight | 3.3 pounds (1.5 kg) |
| Price (as configured) | $1,299 – $1499 |
Macbook Air 15 Design and Build Quality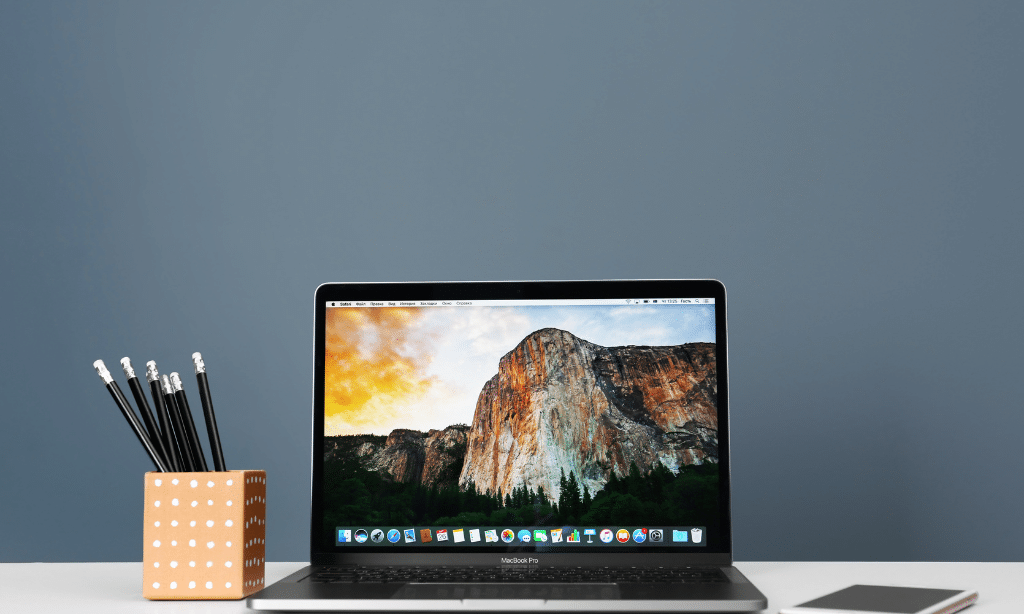 The MacBook Air 15 offers a sleek and lightweight design with only the finest premium materials, guaranteeing it stands out from the crowd. It also has an ergonomic keyboard and trackpad for increased comfort during use.
Sleek and Lightweight Design
The MacBook Air 15 has a timeless design that exudes understated elegance. Its sleek, minimalistic aesthetic comes from its ultra-thin and lightweight build, which is just 11.5mm thin and weighs only 3.3 pounds – making it one of the lightest 15-inch laptops on the market today.
It also features premium materials like aluminum, giving it both durability and an iconic look that stands above the competition in terms of style and sophistication. This extra portability doesn't come at the cost of comfort either – as the user experiences maximum efficiency with its ergonomic keyboard and trackpad for enhanced usability when working or traveling away from home base.
Premium Materials
The MacBook Air 15 is a high-end laptop that features a sleek design and premium construction while also carrying Apple's multi-level commitment to sustainability. The materials used in its construction are made from recycled aluminum and silicone, with the overall impact on the environment kept to a minimum.
Furthermore, its non-toxic components mean it does not contain heavy metals like mercury or beryllium so you can use your Macbook securely without worry of environmental degradation.
Not only is the strong exterior environmentally conscious, but the lightweight design means it travels easily for work or leisure activities, both inside and out of town areas! One great aspect about buying an Apple product is their stringent qualifications when selecting various components all come together to create undeniably lasting products; this protects against scratches, dents, and sulfide corrosion.
All these qualities translate into providing reliability during daily usage – making it perfect for people who want an efficient device capable of performing well under pressure.
Ergonomic Keyboard and Trackpad
The MacBook Air packs a great combination of ergonomic design, comfort, and productivity for its users. The full-sized backlit keyboard with comfortable sponge keys ensures easy use and maximum comfort while typing.
Its dedicated "Fn" key allows access to additional features without having to balance two different modifier keys with your fingers – making it easier to perform multiple functions simultaneously with ease.
The trackpad offers precise gesture controls as well as haptic feedback technology, ensuring the best immersive experience while navigating through applications or webpages on your Macbook Air 15″.
If you are interested, also read on Macbook Air 2022 Review.
Macbook Air 15 Performance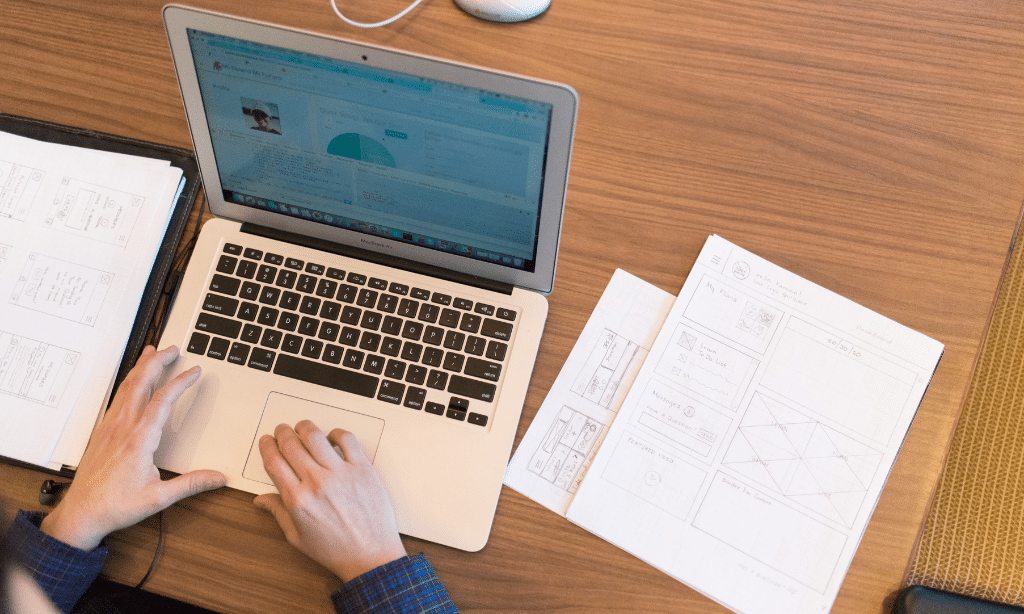 Boasting powerful processors and impressive graphics capabilities, the MacBook Air offers superior performance for a range of tasks such as multitasking, streaming videos, and gaming.
Latest Processor and Graphics Options
The MacBook Air 15-inch is powered by the Apple M2 chip, which features an impressive 8-core CPU. This CPU configuration is divided into 4 performance cores and 4 efficiency cores. This setup provides a balanced approach to computing performance, ensuring that the laptop can handle demanding tasks while also being energy-efficient for everyday use.
This laptop is equipped with a 10-core GPU that is integrated into the M2 chip. Having a 10-core GPU means it can easily handle graphics-intensive applications and tasks. Whether you're into creative work, gaming, or video editing, the MacBook Air's GPU can deliver a smooth and responsive experience.
When it comes to memory, the 15-inch MacBook Air doesn't disappoint. It comes with a generous 16GB of LPDDR5 memory. This substantial memory capacity ensures efficient multitasking, allowing you to switch between applications seamlessly and work on multiple projects without any noticeable slowdowns. It's a key component for enhancing overall system performance.
Faster SSD Storage
The 15-inch MacBook Air offers lightning-fast, high-capacity storage. The latest model of the laptop comes with a single NAND chip and a top-of-the-line processor that ensures blazingly fast speeds to access software and files.
With an SSD of this quality, you can expect faster boot-up times as well as smoother multitasking abilities. Additionally, users opting for either the 256GB or 512GB storage will benefit from full-speed performance during tasks like memory-intensive activities such as photo and video editing.
Ideally suited for those who demand more efficient usage time, faster SSD storage is also great for transferring large files quickly across different devices without experiencing lags in loading time or other latency issues.
Smooth Multitasking
With the 15-inch MacBook Pro, multitasking is a breeze. The laptop features the Apple M2 processor packed with up to 8 cores and 16 threads, delivering incredible performance for smooth operations when under load.
Not only does it make your workflow efficient, but it's also able to handle multiple tasks seamlessly at once, even if they require lots of power or large applications are running simultaneously.
This efficiency level makes this Macbook perfect for users who prioritize speed and productivity over everything else. It's also great news if you're doing more intensive video editing since it's capable enough to switch between apps quickly while keeping all processes in check without any hiccups whatsoever.
Also Read: 10 Best Macbook Accessories for 2023.
Display, Webcam, and Speakers
Users can now enjoy a stunning Retina display with improved webcam quality and enhanced audio experience for an immersive digital experience. Dig deeper to learn more about the features of these components!
High-Resolution Retina Display
The new MacBook Air features a spacious, high-resolution Liquid Retina display measuring 15.3 inches for an immersive viewing experience with its impressive 2880 x 1864 pixel resolution and 60 Hz refresh rate.
This is the largest screen ever offered in a MacBook Air model, giving users access to more content on the larger display while still offering precise detail and sharp text thanks to its High Pixel Density.
So just by glancing at your laptop, you can view vibrant colors, crisp images, detailed imagery, and increased screen real estate – all of which contribute to providing an outstanding visual presentation every time you look at it!
Improved Webcam Quality
The MacBook Air 15-inch includes big webcam improvements, boasting a 1080p FaceTime HD camera and offering up to four times more resolution than the one included on previous generation models.
This allows for clear video calling with friends and family. Also, image quality is sharper when taking photos or recording videos with the improved megapixel rate. The images and films taken will be of much higher quality than those seen in earlier versions of the laptop.
Additionally, new features that aid better photo capturing are enabled through the low light mode, which adjusts brightness levels accordingly from dimly lit rooms – giving you natural-looking pictures even when life may not be so bright! The improved resolution also makes it easier to interact over longer distances without sacrificing picture clarity or audio fidelity; making remote connections seem almost like being right there in-person!
Enhanced Audio Experience
The 15-inch MacBook Air takes audio to another level with its six-speaker sound system. Spatial Audio technology on the laptop provides an immersive and clear sound experience, bringing your music, movies, and games alive with maximum volume clarity.
Built-in advanced audio drivers deliver superior performance compared to previous models for a truly remarkable listening experience. Improved stereo separation optimizes sound balance, while the high-quality speakers ensure crystal-clear audio playback even when you crank up the volume.
The integration of more audio drivers into the laptop elevates sound quality by allowing a wider dynamic range and fuller bass tones for consistent sonic fidelity throughout all frequencies — resulting in a sublimely detailed acoustic output that has been enhanced to perfection!
Battery Life
Featuring an extended battery life, the MacBook Air 15 also employs efficient power management to reduce energy wastage and prolong the duration of charge.
Extended Battery Life
The MacBook Air 15-inch model boasts an impressive extended battery life – averaging around 14 hr 48 mins, with the latest Intel Core processors further enhancing this. Apple has also introduced a battery health management feature in their Mac laptops which allows users to prioritize the laptop's performance over its energy efficiency or vice versa according to their needs.
This innovative feature works by adjusting power usage depending on the user's preferences and any upcoming events such as scheduled meetings, etc. This offers greater flexibility and potentially provides up to 30% more life from your existing charge.
Furthermore, other 13-inch laptops may offer comparable battery lives; however, having such specifications within a device of just 15 inches is remarkable – emphasizing great value for money and enhanced convenience due to its ultra-sleek design combined with improved efficiency thanks to environmentally friendly components.
Efficient Power Management
The MacBook Air 15 features an array of advanced energy-saving technologies that enable it to last for extended periods. With its battery health management feature, the macOS Ventura (13) blocks excessive charging of the built-in lithium-ion battery, prolonging its lifespan and enhancing battery longevity while offering up to 18 hours before needing a recharge—all thanks to Apple's M2 chip optimized for power efficiency.
The latest version of MacOS is designed with native energy conservation capabilities like Compressed Memory, which compresses data being stored in RAM memory when not used often, resulting in better multitasking performance as well as App Nap which keeps track of an application running on your Mac is inactive but open and pauses any processing or background activities linked with that application further increasing improved performance and longer lasting Battery life even during intensive tasks such as gaming web surfing or streaming video playback.
A variety of other settings are also available, allowing users greater level customization when adjusting system attributes such as how processors use Memory along with other related options depending on their preference so they can properly maximize their system's Battery life, not only benefiting from faster speed and increased Memory capacity but having consistent levels Power savings all round no matter what they may be doing at the time being indoors outdoors or traveling around town according to Airbnb must make sure you have Bulletproof Slackening wherever you go!
Software and Features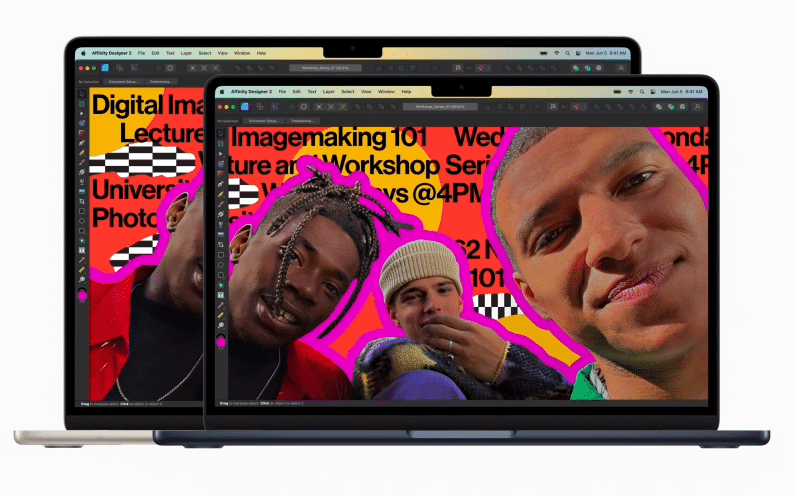 The new MacBook Air runs on the latest macOS operating system, with Siri integration available for voice-activated commands and secure authentication options thanks to Touch ID.
macOS Operating System
macOS is the operating system used on Mac computers developed by Apple. The macOS Ventura (version 13), or Big Sur, boasts a redesigned graphical interface and several new features that provide users with a more intuitive and enjoyable user experience.
macOS also supports a myriad of third-party apps that offer enhanced accessibility, such as Photoshop CS5 for image editing, while iTunes provides an extensive library of music files.
Siri Integration
Siri is an intelligent personal assistant offered by Apple that supports voice commands on Mac and iOS devices. With the integration of Siri into the Macbook Air 15, users can easily perform everyday tasks such as checking information, scheduling events or reminders, playing music, and making calls using their voice.
The latest update to Siri brings greater privacy features, allowing users to make requests and have responses processed offline without data collection from Apple servers. Moreover, improved natural language processing enables smooth operation of multiple tasks with easy-to-understand instructions.
All in all, when used along with its user-friendly design and hardware configuration, the Macbook Air 15's enhanced features provided by Siri make it a powerful yet secure device for productive tasks – whether at work or home.
Touch ID and Secure Authentication
Touch ID allows Macbook Air 15 users to unlock the device, make purchases, and access secure settings conveniently with their fingerprints. It converts fingerprint data into an encrypted format for authentication purposes, providing robust security against unauthorized access.
The Secure Enclave chip in the device stores biometric information securely and creates mathematical representations of user fingerprints for recognition in less than a second. In addition, Touch ID is integrated with Two-step Verification login systems allowing users to complete transactions quickly with double protection on accounts.
Touch ID is also linked up with Apple Wallet, which requires Face or Touch ID authentication before accessing financial information stored within it. Siri integration via voice commands further adds convenience while ensuring that only authenticated users are granted access to their devices and the data stored within them.
The Pricing and Configuration
The 15-inch MacBook Air we reviewed featured an M2 system-on-a-chip equipped with 8 CPU cores and 10 GPU cores, along with 16GB of unified memory, a 512GB SSD, and a stylish "midnight" dark blue color option. You can obtain this specific configuration by customizing your MacBook on Apple's official website.
The base model of the 15-inch MacBook Air also incorporates the M2 chip without any reductions in CPU or GPU cores. It offers 256GB of SSD storage and 8GB of RAM at a price of $1,299. Additionally, another retail variant is priced at $1,499, which provides 512GB of storage.
By default, Apple ships the MacBook Air with a 35W USB-C power adapter featuring two ports. The wattage is split when both ports are in use, resulting in slower charging. For instance, when charging a Mac alongside an iPhone or iPad, both devices receive up to 17.5 watts. However, if charging a Mac with AirPods, the Mac can receive up to 27.5W, while the headphones get up to 7.5W. You also have the option to select a 70W USB-C adapter with a single port in the configurator, allowing you to fast-charge your MacBook.
Upgradability
The MacBook Air 15 offers limited upgrade options, requiring you to take full advantage of the integrated components.
Limited Upgradability Options
The 15-inch MacBook Air comes with limited upgradability options. While new purchases come with the latest processor and graphics options, users have the option to upgrade every three years for a fee.
Integrated Components
The 15-inch MacBook Air boasts powerful integrated components that enhance its performance. Apple includes an M2 chip, 8-core CPU, 10-core GPU, and 256GB storage for the latest generation.
This collection of hardware provides users with remarkable multitasking capabilities and swift operation in everyday tasks. The expansive unified memory allows larger files to be allocated effectively into the RAM to launch applications quickly without slowing down the system's performance.
The eight-core processor ensures power-hungry processes operate at maximum efficiency while languid operations are handled efficiently. Long battery life is also supported by these improved components, which use efficient energy management protocols to maximize uptime on a single charge, further adding to the user experience offered by the device.
Customer Reviews and Feedback
Many users have praised the features of this latest iteration of MacBook Air, with some noting its improved webcam quality and long battery life as particularly appreciated additions.
Positive User Experiences
The 15-inch MacBook Air has earned widespread acclaim for its stylish design, production quality, and intuitive features. Many have favorably commented on the laptop's lightweight design – measuring just 11.5 millimeters thick – making it a delightfully portable device that boasts premium materials like aluminum chassis to ensure rigidity and durability.
Its ergonomic keyboard and trackpad allow users to type comfortably while on the go, making productivity an enjoyable experience.
Underneath the hood is powerful hardware designed for serious multitasking performance – including options of up-to-date Intel Core processors with Turbo Boost speeds along with graphics capabilities from integrated Intel UHD Graphics.
Plus, faster SSD storage ensures faster start-ups and quick access to programs & files stored in them; this results in smooth transitions between apps regardless of heavy web browsing or content creation tasks one may be involved in during their daily work routines.
Notable Drawbacks or Criticisms
The 15-inch MacBook Air is widely recognized for its thin and lightweight design, but some notable drawbacks should also be taken into account. Firstly, the lack of utility ports and limited connectivity options can be an inconvenience for users who require more flexibility.
Additionally, many have voiced dissatisfaction with the absence of an SD card slot and HDMI port, which may limit compatibility with certain devices or external accessories. Comparatively, compared to similarly equipped PCs, the cost of this laptop can appear quite high in relation to what some might expect from a mid-range product.
Furthermore, customization and upgrades are limited due to the integrated components that come preinstalled on the device, making it difficult for those interested in future-proofing their purchase.
Frequently Asked Questions (FAQs)
Now let's learn about some common questions on this topic.
1. What is a Macbook Air 15?
The Macbook Air 15 is a laptop computer created by Apple that features a large, sharp display and sleek design with enough power to handle everyday tasks and some heavier computing needs.         
2. Does my new purchase include warranty coverage?
Yes, all purchases of new Macbooks come with Apple Care+, which provides dedicated technical assistance as well as hardware repair coverage for its products.
3. Is this device compatible with Windows programs?
You can install Windows applications on your Macbook via Boot Camp utility software from Apple, available in your App Store connection options window under the Utilities tab.
Takeaway
The 15-inch MacBook Air from Apple is an impressive laptop, offering a versatile combination of performance and portability. It features a spacious and high-resolution Retina display that enables immersive viewing experiences for its users.
This laptop also comes with powerful processor options and smooth multitasking capabilities without requiring active cooling. The battery life offers up to 15 hours (Approximately) of use, and the laptop promises superior ergonomics as well due to its sleek design.
Additionally, upgradability is limited but integrates easily into daily use alongside other Apple products like Siri integration and Touch ID authentication. User reviews have been overwhelmingly positive regarding design-build quality, display quality, audio experience, overall performance, usability factor, etc., thus making the latest MacBook Air 15 a preferred choice when it comes to choosing between laptops or tablets for work or entertainment purposes.