Israel-Gaza Crisis Dramatically Intensifies As Blinken Appeals for Truce But Israel Stays Firm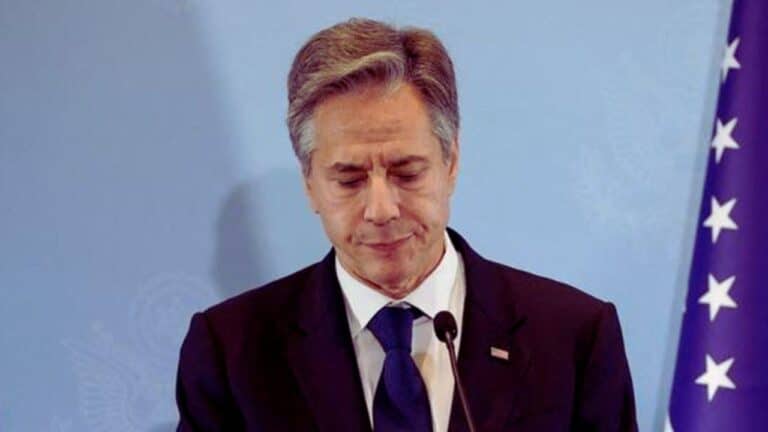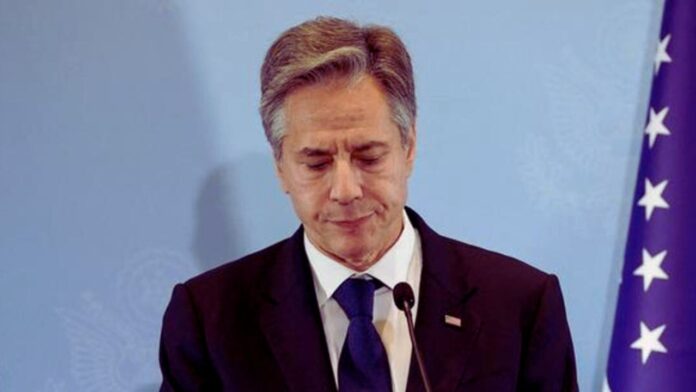 As the already dire humanitarian emergency in Gaza intensifies after nearly 4 weeks of devastating conflict, U.S. Secretary of State Antony Blinken has urgently appealed to Israel to enact at least a temporary ceasefire to allow vital aid into the bombarded Palestinian enclave and provide relief to its 2 million beleaguered residents. However, Israel remains firmly committed to defeating Gaza's militant Hamas rulers and refuses to pause its relentless offensive.
Blinken Repeatedly Pushes Israel for Immediate Humanitarian Pause As Situation in Gaza Reaches Breaking Point
With over 9,200 Palestinians killed and thousands more wounded, hospitals overwhelmed, infrastructure obliterated, and shortages of food, water and medicine reaching catastrophic levels, Blinken has repeatedly pushed Israel for an immediate "humanitarian pause" during his emergency trip to the region this week. While affirming Israel's right to self-defense against Hamas rocket attacks, Blinken insisted a temporary truce is urgently needed on humanitarian grounds to aid civilians caught in the crossfire in Gaza. But Israel rejected Blinken's pleas, insisting its campaign to uproot Hamas' military infrastructure must continue unabated. In addition, you can also read an article on- Israel Widens Attacks as Gaza Aid Reaches Desperate Civilians
Israel Heightens Warnings of Escalation on Lebanon Border Amid Ominous Hezbollah Threats
While Gaza grapples with deepening humanitarian emergency, Israel has warned the crisis could engulf borders with Lebanon after Iranian proxy Hezbollah engaged in cross-border clashes. Hezbollah chief Hassan Nasrallah alarmed Israel by saying his well-armed Shiite militant group has "entered the battle." This raises the terrifying specter of catastrophic war between Israel and Hezbollah, who fought to a bloody stalemate in 2006. While so far avoiding all-out war, both sides are threatening massive retaliation amid heightened tensions. Additionally, you can also read about- Israel Vs Palestine Conflict 2023, Latest Death Toll and Conflict Analysis
Israel Presses Forward With Gaza City Encirclement As Death Tolls Soar Despite Global Outcry
As outcry grows over skyrocketing civilian casualties, Israel continues tightening its encirclement of Hamas-run Gaza City, pushing into densely populated neighborhoods. With Israeli bombardment intensifying as troops advance, over 3,700 Palestinian children have lost their lives and many thousands more are traumatized. Hospitals, refugee camps and infrastructure across Gaza are being decimated. But despite global demands for a ceasefire, Israel insists "nothing will stop us" until the threat from Hamas is permanently neutralized. As the world watches in horror, the human toll of this lopsided conflict continues spiraling. 
With ceasefire hopes dashed, the international community seems powerless to mitigate the deepening humanitarian catastrophe unfolding in Gaza. As Israel fiercely rebuffs calls for a truce, the crisis looks set to continue on its devastating trajectory, causing unspeakable suffering for Palestinians while tensions explode on Israel's northern border as well. With no end in sight, the future of the region hangs in the balance.
You May Find Interest: Hamas Frees Two US Hostages Amid Ongoing Israel-Gaza Conflict