Hyundai Kona: The Best Electric Car for 2021?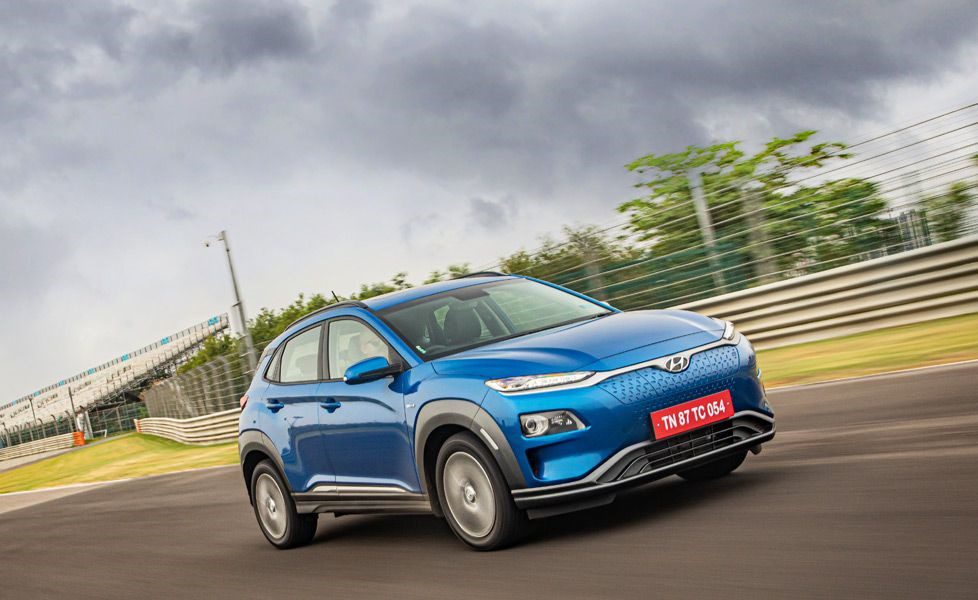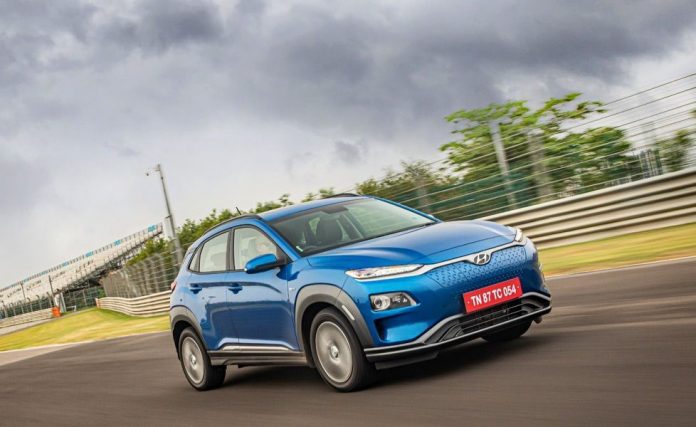 Electric cars in India haven't really been a huge sales success, due to these EVs having a limited range, mediocre performance and absolutely no charging infrastructure to support their existence. However, in recent times, electric cars have been the talk of the town, and just then, Hyundai ushers in its first mainstream EV for India with a good range, making it very practical along with a comfortable cabin.
In the initial week of its launch, Hyundai had more than 120 bookings for this car in India. It is sold in one variant only: Premium, and is available at 15 dealerships across the country in 11 cities. Now, while the Kona EV may be a success in overseas markets, we're yet to assess if it has the potential to lure buyers in our country.
Hey good-lookin'
The Kona is a very attractive SUV, despite the lack of a conventional grille up-front. It may be compact, but it is wide, has a long wheelbase and short overhangs – adding up to a rather sporty stance. Sleek DRLs are positioned in place of the headlamps, with the actual headlights placed below. There is no cascading grille; what you get instead is a rounded nose with some graphic patterns on it with a charging port located in the corner. There is slight cladding along the sides, while at the rear, you will find skid plates, giving it a proper SUV stance. The slender tail lights at the rear look great too.
Inside the cabin

The all-black cabin of the Hyundai Kona is neat and tidy. And there is a silver finish on the centre console, which looks quite unconventional with a bridge type layout. However, we thought that the silver plastic does take away some of its premium appeal. The 7.0-inch touchscreen infotainment system gets a whole lot of connectivity features that include battery information as well. You get features like front heated and ventilated seats which are power adjustable, wireless charging for the phone, electric sun roof and a start-stop button. The front seats are comfy and supportive. Legroom at the rear is alright, but three occupants abreast will be a squeeze. And because of the battery being below, the floor is high up. Boot space isn't much at 334 litres.
All charged up
Beneath the bonnet lies a permanent magnet synchronous electric motor that produces 134bhp and 395Nm of torque. Driving modes like Eco, Eco+, Comfort and Sport are offered too. Throttle response in Sport mode is instantaneous with no lag what-so-ever. Acceleration is strong and what's really comforting is the sheer silence of the electric motor. The Kona can sprint from 0-100kph in 9.7 seconds and can reach a top speed of more than 150kph. Thanks to a 39.2 kWh lithium ion polymer battery, it can manage a range of 452kms on a single charge. The car can get charged up to 80% in under an hour with a DC quick charger. It goes around corners quite well, and the steering only feels a bit heavy in sport mode. It absorbs bumps well, but the ride does feel a bit stiff.
Shall I buy one?
Currently, the Hyundai Kona is India's best electric car. But we'd recommend the Kona as your second car, since driving too far off could prove to be risky. However, Hyundai does offer support by providing two chargers and charging outlets at dealerships alone. If you want to own a car that is unconventional and care about the environment, the Kona is locked and loaded with tech that's bound to impress. Being a Hyundai, you can also rest assured that it will be a hassle-free ownership experience.  Also, grab the latest info on the upcoming cars, only at autoX.