Making Money with DAI at Coindepo: Up to 24% of Annual Revenue with a Simple Deposit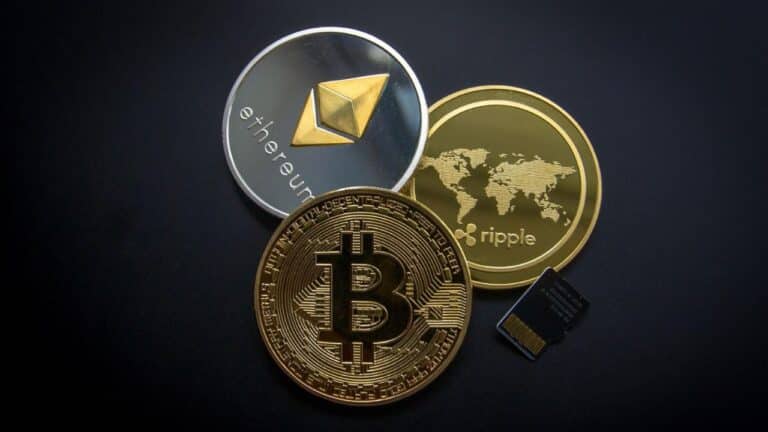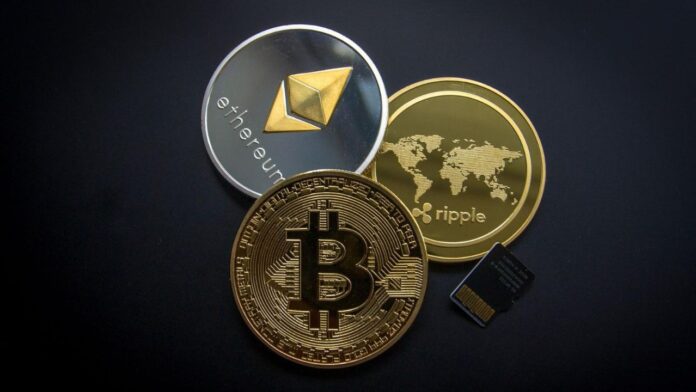 You can now make money off stablecoins using CoinDepo. Learn how to earn passive interest income of up to 24% ARP +compound interest on DAI and other stablecoins now.
Ever since the emergence and mass spread of cryptocurrency technology, traders and investors have been looking for truly safe ways to do business in this industry. However, without substantial research into the technology itself, the current market situation, and the existing players, it is easy to lose a lot of money. If this problem finds its reflection in your situation, consider CoinDepo as a solution. It provides various cryptocurrency-based products for safe earning.
You can, in particular, take a look at CoinDepo's unparalleled Compound Interest Accounts that accept many crypto assets, including DAI. They can become a viable part of your strategy, as they provide interest rates, going up to 24% APR + compound interest for stablecoins and 18% APR + compound interest for volatile crypto assets, respectively. But why DAI? Let's explore this stablecoin and find out how crypto savings accounts based on it can help you.
DAI Stablecoin Explained
DAI is designed to hold fiat value, which means it is a stablecoin. Due to this, DAI stablecoin can be used to pay bills and goods instead of traditional cash. Its stability does not rely on reserve currencies like other coins. On the contrary, it utilizes smart contracts and algorithms, as well as collateral assets meant to back itself up.
This stablecoin is powered by the Ethereum blockchain network, as well as the cryptocurrency of the same name and the ETH-20 and MKR tokens. They protect the value of this currency and also allow it to maintain complete decentralization. No national economic structure can influence its value, unlike USDT or USD coin. 
Collateral assets mean a certain amount of cryptocurrency used to create or liquidate this stablecoin. The amount is calculated via the collateral and liquidation ratio, respectively. Both metrics are set for each supported asset. This practice allows DAI to remain stable against other volatile coins and to be stable even during market fluctuations.
When a user wants to create $1 in DAI, the same or more amount must be locked in what is called a collateral vault. If the value of the crypto collateral falls below a certain rate, the collateral will be tapped to liquidate the debt and pay off stability commissions.
The currency is controlled by MakerDAO, a blockchain network based on Ethereum. Its token holders can do the staking in this blockchain and also vote for modifications in the DAI ecosystem, such as new collateral types. This blockchain also enables the aforementioned smart contracts.
Given these features, DAI is a reliable stablecoin that uses transparent algorithms and security methods to stay afloat. There are quite a lot of practical ways to generate money using DAI. It can be used for lending, trading, arbitrage, AirDrops, staking, and others.
The most promising option to generate revenue using this coin is CoinDepo's Compound Interest Account.
CoinDepo's Compound Interest Accounts Overview
CoinDepo allows you to deposit some of your digital assets to the crypto savings account on the platform for which you'll earn compound interest on the deposited funds. The rates depend on the type of your coin, but the stablecoin accounts offer annual percentage rates of up to 24% + compound interest.
This means that the sum increases over time, depending on your compounding period. If you choose annual plan, you can withdraw your funds after a year and find that the amount has increased by 24% compared to the initial sum. There are additional compounding periods, including daily, weekly, monthly, quarterly, and every six months.
The annual interest rate increases in proportion to the selected plan and starts at 18% + compound interest. If you choose the daily plan, you will not be able to receive the deposit amount plus 18% after the end of the day because the rates are shown as if it were a year. In fact, the daily plan is the most unprofitable although it is still much better than what traditional banks offer. You can change your compound interest plan at any time.
Earn Compound Interest on DAI
By combining the outstanding features of the DAI stablecoin and CoinDepo services, you can expand your strategy for making money in the cryptocurrency industry. Compound Interest Accounts are an easy way to earn crypto money that does not depend on market turmoil and allows you not to worry about scammers on exchanges.
Why do market changes not affect DAI interest accounts? These coins have a stable exchange rate, rather than a floating one like volatile cryptocurrencies. They are also backed by the collateral, making DAI a suitable type of cryptocurrency for savings accounts.
What is meant by the above-mentioned type of cryptocurrency? CoinDepo offers different interest rates for volatile cryptocurrencies and stablecoins. So, the maximum rate for the first ones is 18% per annum + compound interest. The latter are just starting from this mark, which makes them not only the safest choice but also the most profitable.
How to Start Earning Interest on DAI?
The process that CoinDepo has designed for DAI account registration is meant to match traditional practices. Here is the list of your actions:
Pass Registration & Create CoinDepo Account. Enter your email address and password to create an account, and then pass identity verification to remove deposit and withdrawal limitations.
Add Funds. Add some of your DAI stablecoins to the Compound Interest Account.
Pick Your Preferred Option. Whether you seek short-term or long-term investment goals, you can choose the most relevant of the six compounding period options that CoinDepo offers.
Wait & See. Check how your earnings rise using the monitoring service of CoinDepo. It allows you to understand whether you should add more or stop making deposits.
Withdraw Your Funds. You can do it whenever you're satisfied with the current level of earnings.
Ask for Support if Needed. Contact customer service & check CoinDepo's Help Center to find the answers to FAQs.
Are Compound Interest Accounts Worth It?
These accounts are a viable alternative to regular bank interest-bearing accounts, given that their rates often can't compare to CoinDepo's 24% APR + compound interest. Plus, you can get your funds back at a moment's notice. They instantly bring several additional benefits:
No Crypto Research Needed. You don't have to know trading or staking with DAI. All you need is to know how to cash out your profits.
No Risk. Get profits in DAI coins without any hesitation regarding the possible market shift. The stablecoin is reliable, and the crypto savings account will not disappear with your assets.
No Need to Get Involved. Compound Interest Accounts can generate revenue without your presence, but you can always check them using the monitoring interface.
 Reliable Protection Measures. CoinDepo has implemented numerous high-tech security algorithms to protect your digital assets during storage and withdrawals.
 Financial Cushion. Using CoinDepo's Compound Interest Accounts, you can build up an additional source of income that will help in case of any emergency. It's always nice to keep your digital assets in a good place.