Google Doodle Gamifies India's Favorite Street Food Pani Puri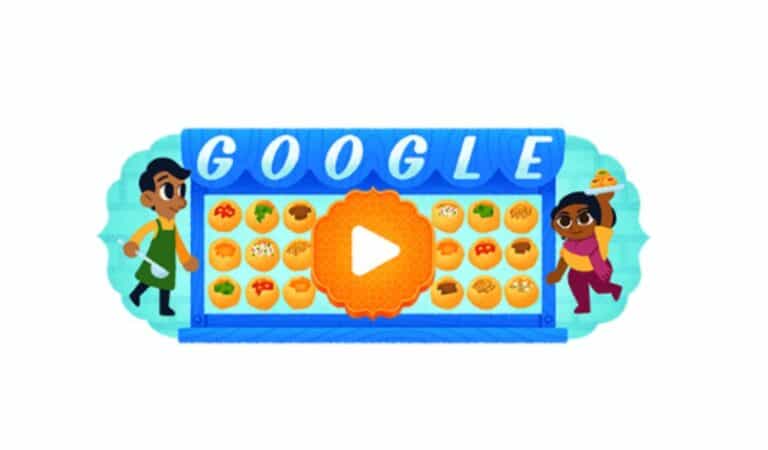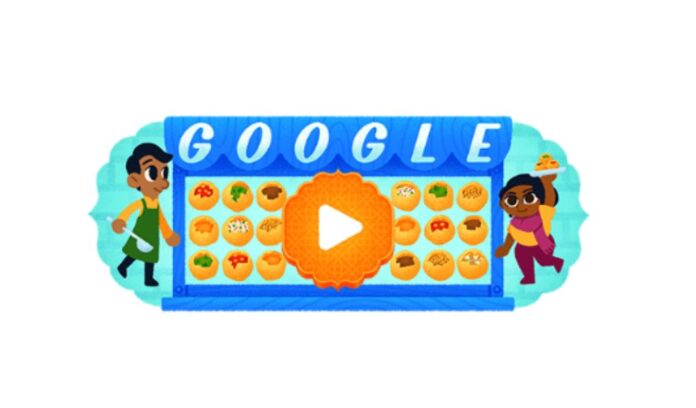 Listen to the Podcast:
This savory snack, also known as "golgappa," "pani puri," or "puchka," is one of India's most popular street meals and is enjoyed by people of all ages.
Google is also honoring the cherished street food today with a unique interactive doodle game.
On July 12, 2015, a restaurant in Indore, Madhya Pradesh, set a world record for delivering the most flavors of pani puri, with 51 variations available. This is why Google picked this day to commemorate the snack. Google is celebrating the extraordinary achievement and allowing users to participate in the interactive game eight years later.
The interactive game Doodle for today honors pani puri, a common street snack in South Asia comprised of a crispy shell loaded with potatoes, chickpeas, spices, or chilis and flavored liquids. And there are several pani puris for every palate, according to what Google said.
In the interactive game Doodle, the user has the opportunity to assist the pani puri street vendor in fulfilling orders. The player's job is to select the puris that satisfy each customer's taste and quantity preferences.
Take these Steps:
Visit www.google.com.
Just above the search box, a Doodle is displayed. Click it.
Select whether you wish to play in a timed or unhurried manner.
By selecting the appropriate pani puri flavor, you can assist with order fulfillment.
Legend has it that the origins of the well-known snack go back to the time of the epic Mahabharata, when Draupadi, who had just wed, faced the task of feeding her five husbands with few resources. Draupadi got inventive with the leftover aloo sabzi (potatoes and veggies) and the little wheat dough she had. She stuffed the mashed potatoes and vegetables into tiny pieces of fried dough. Pani puri is the result of this.
There are numerous regional varieties of this street food throughout India, giving rise to its many various names.
Subscribe to Our Latest Newsletter
To Read Our Exclusive Content, Sign up Now.
$5/Monthly, $50/Yearly