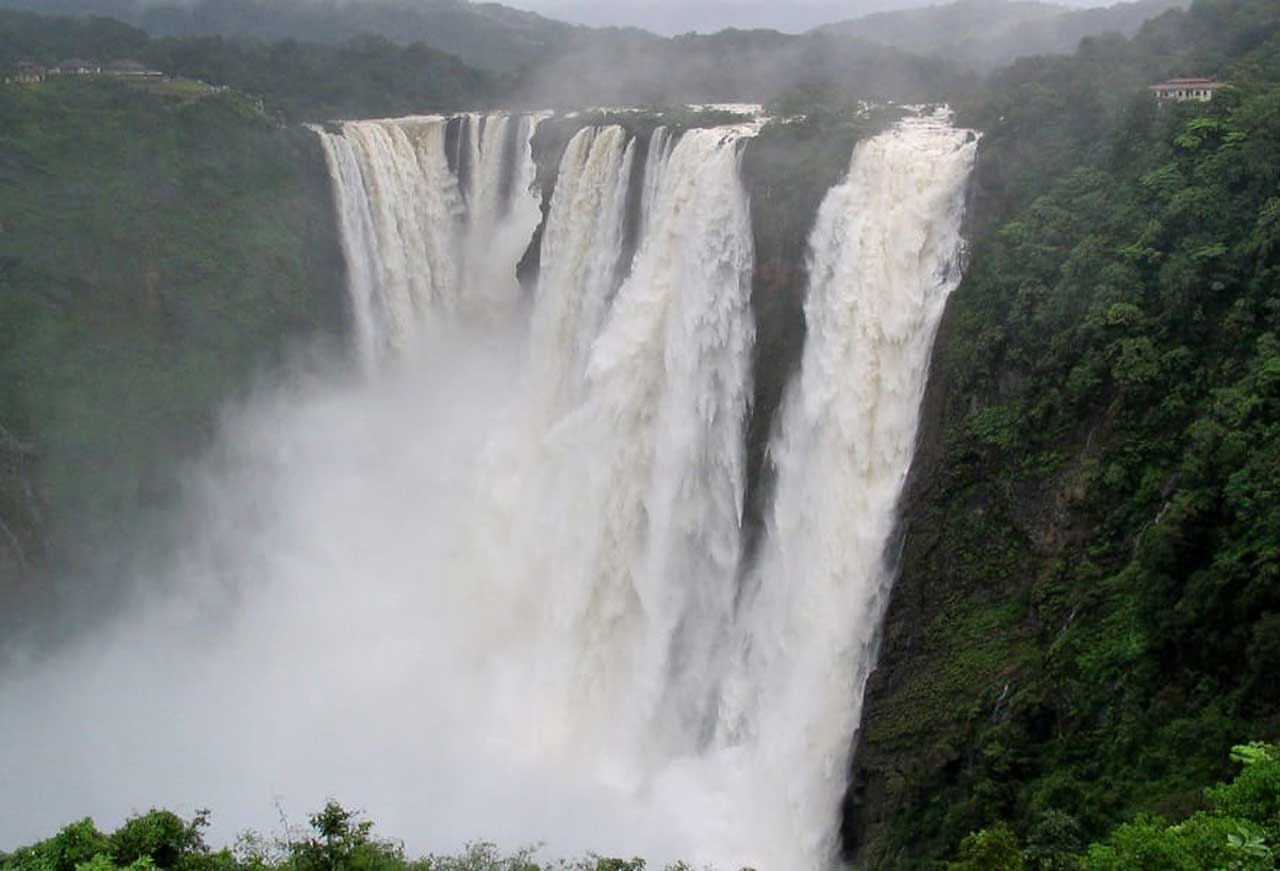 Goa is a complete package to beach life, energetic night concerts, and natural beauty. It is a place with its peculiar serenity that not only offers you fun and enjoyment but also relaxation and peace at the same time. There is no doubt that it is one of the most famous and favorite tourist spots in India. It is also considered as 'The pearl of the orient' a flawless vacation center providing luxury and beauty in its best quality.
A waterfall is the most mesmerizing part of a trip. Gallons of water together look enough beautiful to make your jaw-drop. This wonder of nature is a must to be on your wishlist, even when you are planning a trip to Goa. So, in this article I have written about all the beautiful waterfalls to visit in Goa Tour Packages, Let's have a look: 
Many hills in Goa emerge beautiful streams, springs, and waterfalls. Although they are not much in number each one is worth visiting. There are waterfalls even near Goa that can boost your entire vacation by taking it to another whole new level. Along with that summer beach vibe, Goa is blessed in providing you with that calmness of mountain vibes too. The sound of splashing water with birds chirping around is an ideal addition to your enjoyment. Here are the best 10 Waterfalls citing the above lines, Refer Goa Travel Guide for more information:
Dudhsagar Waterfall: 
This is one of the highest and beautiful waterfalls in the country. It is situated approximately at 71kms distance from Goa in Kulem. The pressure from top to the bottom makes it seem like a heavy flow of milk streaming effortlessly.
 Other things to do:
–  Camping in the night.
–  Trekking in the forest.
–  Visiting Sahyadri Spice Farm and
–  Bhagwan Mahavir Wildlife Sanctuary
Kesarval Waterfall: 
Also known as Kesarval Spring is not only an ideal waterfall but also an ideal destination to swim and explore other such water activities. It is only a 22kms distance from Panaji, around Panaji Margao Highway. Bathing in this cascade is said to be therapeutic.
 Other things to do:
You can visit the nearby Santana Church or Rachol Fort or Mormugao fort.
 Arvalem Waterfall: 
This waterfall does not only provide a breathtaking view rather it also comes with Arvalem caves and a beautiful park. It is located at 31kms distance from Goa. You can even avail yourself of public transport from Panaji to reach here. It is the most attractive place for tourists. 
Other things to do:
–  A perfect spacious place for a day picnic.
–  Try Rafting in the nearby Valpoi village which is just 12kms far.
–  Explore the Arvalem Rock Cut caves.
–  Stop by at the Rudreshwar temple.
Hivre Waterfall: 
This place attracts not only tourists and nature lovers but is also a stop for trekkers. It is situated at 14kms from Valpoi City and is considered one of the best and popular waterfalls in Goa. You have to travel through the entire Valpoi village to get here.
 Other things to do:
–  Several beautiful and luxurious homes stay.
–  You can look up to other attractions like Nanuz Fort and Tambdi Surla.
–  Walking ahead of the cascade you may also find Shri Mahadev Temple.
Tambadi Surla Waterfall:
It has a temple right at the bottom as you climb to the cascade and then a dense jungle and finally the alluring water flow. The place is regarded as mystic and unconventional. To get here you have to travel through the Carnazol, then NH 4A, and then trek through the entire dense sanctuary. 
 Other things to do:
–  Hiking in its dense jungle.
–  You can ramble watching the flora and fauna of Mahavir Wildlife Sanctuary.
–  While leaving the place you can step a look at Tami Surla Temple.
Netravali Waterfall: 
This is the prettiest among all with a peculiar beauty and grace. It is preserved as the wildlife sanctuary of Western Ghat Range and is located at a 2 hours distance from Margao. 
Other things to do:
– Bird watching.
–  Spotting wildlife in Made Wildlife Sanctuary.
–  Exploring Eco-Tourism in Angan Village.
Bamanbudo Waterfall: 
It is located in North Goa, where you need not much trekking. The waterfall is right on the roadside. However, it is appraised as an unexplored stop. Nevertheless, it is yet another enticing waterfall of Goa. It is located at the backdrop of Ambe Ghat, off Canacona to Naturlim road.
Other things to do:
–  Bird watching.
–  Visiting Cabo de Rama Fort.
–  You can then have a time out at Cola beach. 
Kuskem Waterfall: 
It is yet another less popular and unexplored waterfall but an enthralling spot for people who love trekking. It is a seasonal and one of the smallest waterfalls, located in Canacona takula of Goa. 
 Other things to do:
–  The hiking and trekking are enthralling here.
–  Exploring Eco Cottages by Forest Department.
–  Sitting by the Chapoli Dam.
–  And then you can also visit the Cotigao Wildlife Sanctuary.
Charavane Waterfall: 
Charavane is an underrated waterfall with exciting routes and magnificent charm and volume, especially during monsoon. It lies in the heart of Thivim village. Those who want to reach a waterfall faster should opt for this one as it takes a comparably less path.
Other things to do:
–  Rock Trekking
–  Visiting Madei Wildlife Sanctuary  
Pali Waterfall:
Yet again a waterfall with ravishing beauty and an excellent destination is left unexplored and undiscovered. It is also known as Shivling fall, located at a distance from 56kms from the center of Goa. However, it is a treasure destination with peaceful and calm vibes but it rolls out in too many rocks. So, one need to be careful while traveling. 
Other things to do:
–  Trekking through a Wildlife Sanctuary.
–  And great leisured photography.  
Conclusion: 
At last, all I can say is that Goa offers outstanding and memorable waterfalls and tropical beauty which must be visited during the holiday to add a refreshing and rejuvenating aura. Thank You!
Author Bio:
Mrs Meeta Shah: 
| | |
| --- | --- |
| | Leading female entrepreneur in the Travel Industry, "Mrs. Meeta Shah", graduated in commerce from Bombay University. She has been awarded as the "Best Female Entrepreneur of India" in Tourism awards Gujarat. She is actively involved in key decisions and itinerary staff management in the travel industry. Progress of Flamingo Transworld Pvt. Ltd. is honored by her efforts and passion. Her contribution to India travel Guide is worth watching for travel lovers. |
Subscribe to Our Latest Newsletter
To Read Our Exclusive Content, Sign up Now.
$5/Monthly, $50/Yearly