Amrish Puri: A Favourite Villain of Bollywood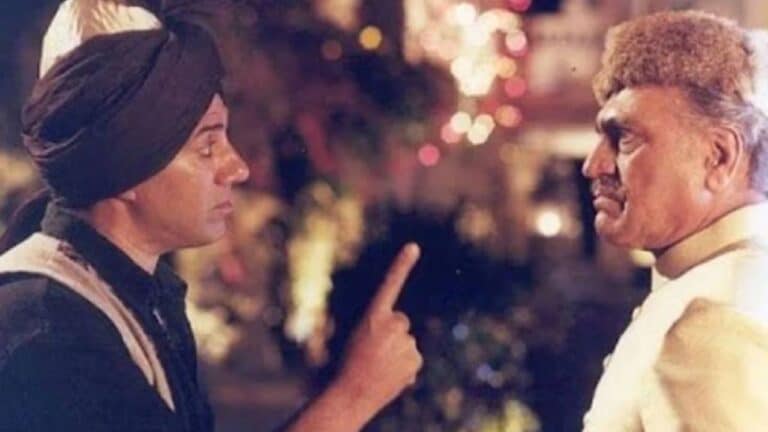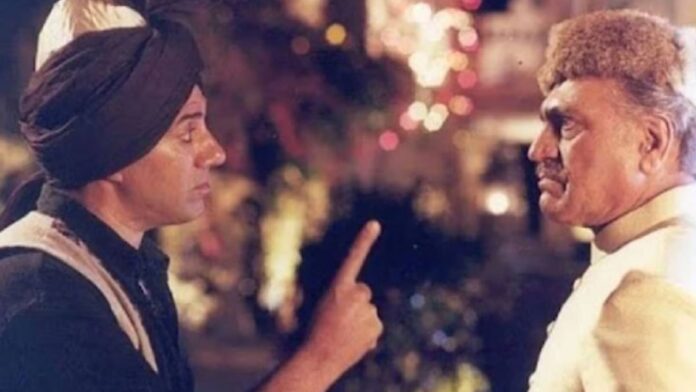 Only a few times in Bollywood history has the antagonist gotten more applause and admiration than the main character. But when a skilled opponent like Amrish Puri plays the main part, it becomes easy. 
Amrish Puri is unquestionably one of the most beloved villains in Hindi film history. He made an unforgettable impression on viewers along with showcasing his acting ability by providing standout performances like Mogambo and Thakur Durjan Singh after being rejected as a hero in 1952.
Amrish Puri amazed everyone with his spectacular acting, in addition to Sunny Deol and Ameesha Patel from the Gadar movie. His portrayal of a doting father and a terrifying opponent left the audience in splits. No one can deny how his performance helped the movie do wonders at the box office. 
Ever since the recent release of the trailer for Gadar 2, people have terribly missed the late actor, even after knowing he is no longer with us. That villainous charm and acting marvel have made such a huge impact on every movie buff's heart.
However, with the help of technology, the character of Amrish Puri in Gadar 2, available on OTT ZEE5, is also reprised. 
About Amrish Puri
As long as Bollywood exists, people will remember the villainous characters mastered by the legendary Amrish Puri. He is a prominent Bollywood actor famed for his villainous portrayals. For three decades, he has been the bad guy in Hindi movies. Asraf Ali from the 2001 movie Gadar has been one of his most iconic roles, which the audience still remembers and praises.
Amrish Puri moved up the acting ladder from theatre to screen. He first appeared in Hindi movies as the chief henchman for the bad guys before taking over as the main antagonist and dominating that genre for more than 30 years. Puri has worked on around 400 films in Hindi and other regional languages. 
But he has mainly concentrated on Hindi cinema. He is one of the most iconic and celebrated villains to have ever appeared, not only in Indian cinema but also in Hollywood films like Indiana Jones: The Temple of Doom (1984). 
The director of the film, Steven Spielberg, has termed him as 'one of the best villains the world has ever produced.' His standards were so high that few people were able even to come close to his persona and acting skills.
Amrish Puri's Iconic Films
Although Puri has been praised for almost all his roles because of his dedication to acting, some films still have not lost their glory. One of them is Karan Arjun. An absolute masterpiece by director Rakesh Roshan, the 1995 Bollywood action film starred Shahrukh Khan, Salman Khan, Raakhee, Amrish Puri, Mamta Kulkarni, Kajol, and Ranjeet. 
Karan and Arjun are both brutally murdered by the wicked Thakur, portrayed by Amrish Puri, in order to keep them from acquiring the estate. He received a nomination for best performance in a negative role at the Filmfare Awards for his iconic performance in the movie.
Anil Kapoor, Sri Devi, and Puri starred in this 1987 Bollywood sci-fi superhero film, Mr. India, which Shekhar Kapur directed. It is clear from the fact that "Mogambo Khush Hua," a dialogue by Puri, has had a lasting impact and appeal because it is still commonly used to express joy. The Mogambo character is regarded as one of Bollywood's best villains.
The Revival of Amrish Puri in Gadar 2
The popularity of Gadar 2 is continuing with each passing day. While Tara Singh and Sakeena's relationship has taken centre stage, a fleeting glimpse of Amrish Puri in one frame provides solace. This peek gives the narrative a dash of spice. The inclusion of his scene via computer-generated imagery (CGI) demonstrates that the film does technological justice.
Through the use of computer graphics, moving animated images can be used to create artwork. Technology gives movies a realistic element. CGI has mainly been used in sci-fi movies or period dramas to enhance the beauty of the script and also to recreate the old era or the future. 
Reviving a dead actor through CGI is a very new concept, especially in Indian cinema. You can witness this only on India's number one OTT platform, ZEE5.
To Sum Up
Amrish Puri had a strong and deep voice, making him sound scary and like the perfect, dreadful villain. His authoritative and resonant tones had a special quality that gave his wicked characters dimension and emotion. It enabled him to command the stage and leave an enduring impression on the audience.
He has received many honors, including the prestigious Filmfare Awards. He has primarily won the Best Villain and Best Supporting Actor awards three times each. 
The best villain was evident, but he has also performed in other character roles, demonstrating that his acting abilities are not just restricted to playing villains. He is still recognized affectionately for playing the best villains.