Free Fire Diamond Codes: Top Up Your Diamonds and Win Big [Detail Guide]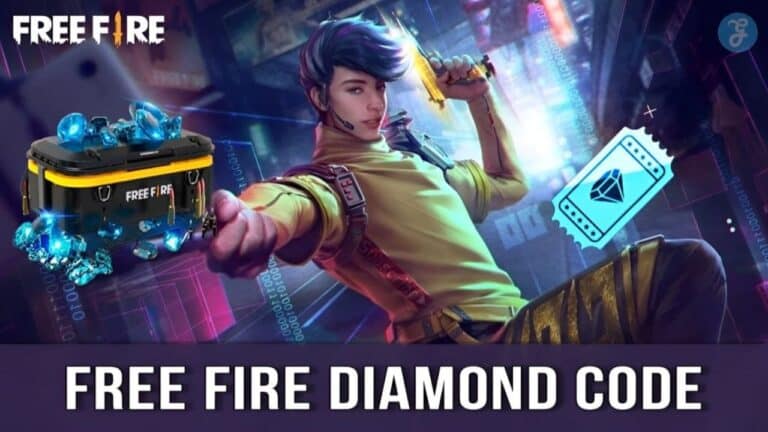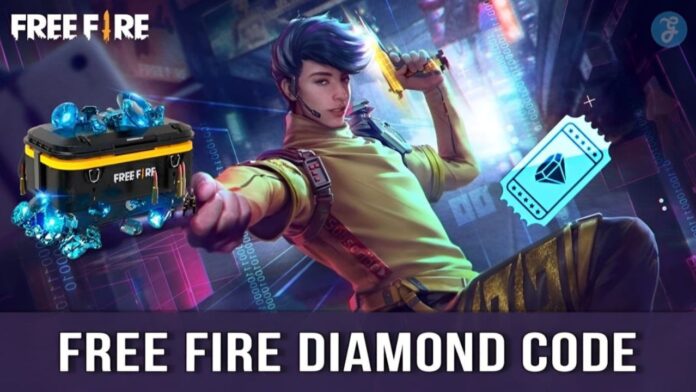 Are you looking for the latest Free Fire diamond codes to claim rewards? Did you know redeeming diamond codes can get you rewards like Diamond Royale and Weapon Royale vouchers? This blog post provides an expansive guide about where to find valid diamond codes and how to redeem them and stay updated with the newest available updates.
From daily login bonuses, completing missions and achievements, participating in events and tournaments, and using referral codes- there are various ways of earning diamonds. Find out all this, plus tricks on getting maximum diamond rewards without risks! Keep reading–you won't regret it!
Content Highlights
Free Fire Diamonds are the in-game currency of Garena's popular battle royale title used to purchase skins and other items.
Players may obtain them through daily login bonuses, completing missions & achievements, participating in events & tournaments, and using referral codes.
To redeem diamond codes, players must log into their Free Fire Account on the official website rewards.ff.garena.com and follow the steps provided on the screen carefully after the code is entered correctly before the expiry limitation set towards redemption window elapses; otherwise, the reward might now be recovered.
Updates about new codes can be found on official websites or trusted generators like Santa plus social media channels such as Facebook, Instagram, or Twitter. Make sure all relevant information is checked thoroughly for legitimacy when considering third-party sources before going further with any action taken within the game itself!
What are Free Fire Diamonds?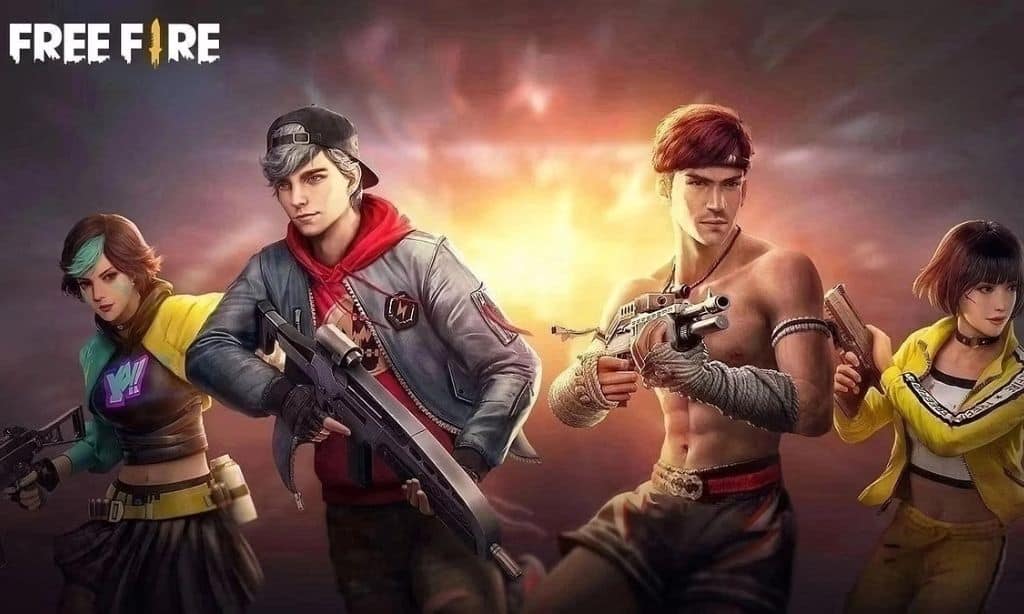 Free Fire Diamonds are the in-game currency of Garena's popular battle royale title. They can be used as virtual money to purchase a variety of skins and other in-game items, such as playable characters or weapon perms.
Each item available for sale has its own cost expressed in diamonds. Not only do players have access to buy these items with their diamond savings, but they also gain rewards every day by simply logging into the game through the Booyah app.
This is quickly becoming one of the most popular sources from which free diamonds are obtained since it's easy and doesn't require any real-world currencies explicitly. In addition to using diamonds earned through daily Booyah logins, players may accumulate them by completing mission objectives or winning tournaments and events within the game.
Lastly, redeem codes issued periodically give extra diamonds when applied properly during redemption time frames, too!
How to Earn Free Fire Diamonds?
Players can acquire free diamonds through daily login bonuses, completing missions and achievements, participating in events and tournaments, and using referral codes.
Daily login bonus
Garena Free Fire offers players a valuable way to earn rewards through its daily login bonus. By logging in daily, players can receive various vouchers, including gun skins, bundles, gloo wall skins, and emotes.
These valuable items help give gamers an edge during gaming sessions and provide them with the tools they need to succeed on the virtual battlefield. These special bonuses are added periodically throughout the year, such as Honor badges or wedding ring kits. Moreover, Garena also releases exclusive limited-time offers with exciting in-game items, such as Gems Boxes from tournaments and events like Clash Squad Seasons, which grants participants extra weapons if they win a match.
Players looking to get more should stay aware of all updated news about such offers by following official channels or fan-made website pages. Do not miss out on any upcoming chance. This will prevent them from ensuring redeeming codes are properly redeemed on the first try! Additionally, you can also read about- How to Get Free Fire ID and Passwords?
Completing missions and achievements
in Free Fire can be the key to unlocking FF diamonds as rewards for players. Players have a wide range of objectives to accomplish and gain rewards like aesthetic items, weapon upgrades, skins, and most importantly – diamonds.
In-game missions such as fulfilling task objectives or invading enemy bases will help to accrue points, earning star progression that awards valuable FF diamonds when certain thresholds are met.
Additionally, special events often feature daily mission sets with unique targets, which provide more opportunities to earn diamond rewards through short-term challenges. Finally, achievements present long-term goals for players; successfully achieving them gives bigger payoffs than star Farming alone in the form of sizable FF diamond amounts.
Participating in events and tournaments
Free Fire is an excellent way for players to access free in-game currency – diamonds. The game features a fully developed esports scene, regularly organizing competitive events for professional and amateur gamers.
Diamonds gained from these tournaments can be used to purchase powerful weapons and exclusive items unavailable otherwise. Free Fire Max, the enhanced version of the game, also offers opportunities to earn free diamonds through special events and competitions like special missions that reward unique rewards with large amounts of diamond prizes up for grabs.
Players looking to get more diamonds have plenty of chances when participating in daily events hosted by Garena or attending live stream tournaments organized by influencers or content creators.
Read More: Don't Miss Your Chance to Get Free Fire Redeem Rewards
Using referral codes
Referral codes are a great way to earn free Fire Diamonds in the game. Referral codes are associated with incentive campaigns, giveaways, and contests, where players can earn rewards by completing certain tasks.
By participating in these activities or events and using referral codes, users can unlock exclusive elements such as additional rewards, skins, or special items. Redemption of these codes is quite simple; all you need to do is search for valid referral codes online and then apply them when redeeming your reward from Garena's website.
Using valid referrals has multiple advantages, like earning extra prizes through missions and achievements and additional speedups that can kickstart your progress significantly.
How to Redeem Free Fire Diamond Codes?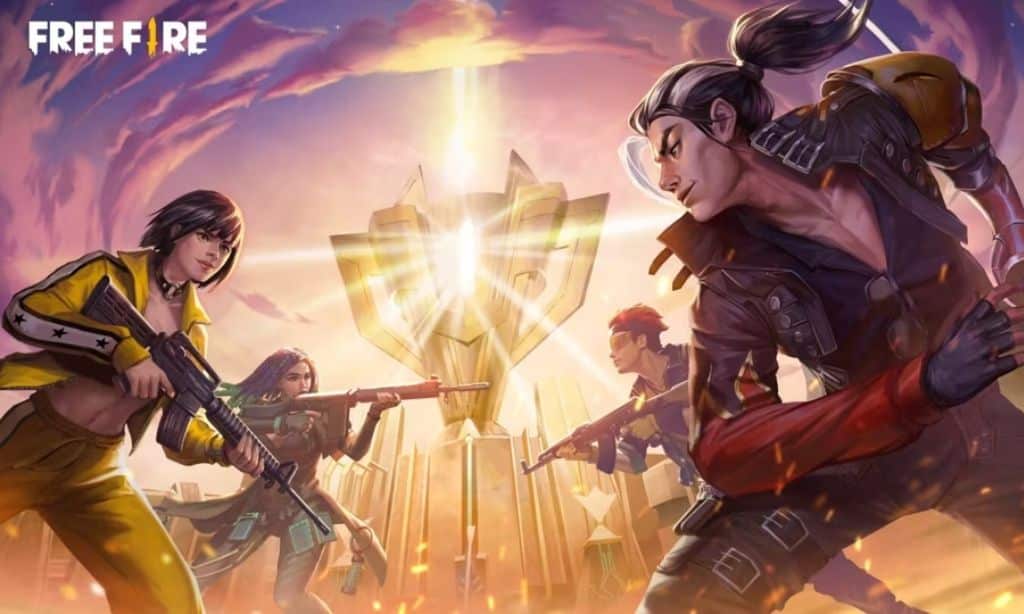 Follow a step-by-step guide to redeem diamond codes and find valid codes for the most rewarding experience.
Step-by-step guide to redeeming diamond codes
Visit the official website rewards.ff.garena.com to redeem diamond codes.
Enter your Free Fire game account and open the Diamond Redemption page.
Enter your redemption code in the text field provided and click Redeem now!
You will be able to see a confirmation message once you have redeemed the code successfully, along with instructions on how to obtain your rewards.
To claim the reward, you must enter your game again and accept the offer that pops up within 24 hours of redeeming the code and using it before it expires.
Ensure you are logged into the correct account, as rewards are not transferable between accounts or players once they have been claimed by a player or linked to a particular account type (Facebook, Google Play, etc.).
Upon successful redemption, the box can receive skin, diamonds, or other rewards depending on what type of redemption code you have entered also check what sort of reward package you have unlocked as well as its expiry date to enjoy them for their full potential
Where to find valid diamond codes
Players looking for valid diamond codes to enhance their Free Fire gaming experience can find numerous reliable sources of information. The official website garena.com/en provides the latest redeem codes, which can be used to earn diamonds for free, and players receive a a daily login bonus on this website.
In addition, dedicated apps are available that claim to easily generate real redeem codes; however, it is important to note that some of these may not be legitimate, so users should exercise caution.
Social media platforms such as Instagram, Twitter, and Facebook also make regular announcements about new or expired redemption codes. However, they do not always guarantee legitimate sources, so further verification must take place before using a code from any source other than Garena's official websites or apps.
Latest Updates on Free Fire Diamond Codes
Stay current on the newest diamond codes released by Garena, their expiry dates, and any changes to the redemption process.
New codes released by Garena
Garena frequently releases redeem codes for Free Fire, usually during special live streams or on the game's social media handles. These redeem codes can provide players with in-game items such as weapons, diamonds, skins, and exclusive rewards.
Garena typically releases new codes daily or monthly. Each code consists of a unique 16-digit character combination that needs to be entered by players into the app and redeemed to avail of the reward.
Using these diamond codes released by Garena, players can receive exclusive weapon skins and digital currency, which they can then use to purchase virtual goods within Free Fire.
Expiry dates and limitations of codes
Free Fire Diamond Codes have a validity period that usually lasts 24 hours. Once they expire, the code becomes invalid and cannot be utilized further. The codes also come with maximum redemption limits that can be reached before expiration.
This means users need to use the code in time if they want to redeem rewards from it within its validity period of 24 hours. It is important for users to input their diamond codes and then check their mailbox in-game as soon as possible since there is a 12-hour window once claimed for them to use the code or else the diamonds will not be credited to their account automatically after the expiry of this time limit.
Knowing these expiry dates and limitations is necessary for ensuring optimal usage of each Free Fire Diamond Code obtained by players within its allocated duration.
Changes in the redemption process
Recently, Garena has modified the redemption process for Free Fire Diamond Codes. Players must now redeem codes on the official website instead of directly in-game and log into their Free Fire Account (not a Guest account) when doing so.
Additionally, authentication is required at different steps during code redemption — users will need to enter their email address, and OTP sent through SMS before they can collect rewards.
However, players may still find it convenient to use trustworthy generators that provide valid codes regularly with great chances of success. As such, Santa presents himself as an evergreen resource that allows for easy access even after every update or change made by Garena.
Read Also: Free Fire India Launch Date: Get ready for the Ultimate Battle Royale Experience
Common Issues and Troubleshooting
Troubleshoot common problems such as invalid or expired codes, code redemption errors, and account security concerns.
Invalid or expired codes
Invalid or expired codes are a potential issue when redeeming Free Fire Diamonds. These codes may become invalid due to various reasons, such as limited-time promotions ending or technical errors occurring during the code redemption process.
Players should carefully check all details of their chosen code before attempting to redeem it. Typically, diamond codes come with an expiration date and a validity period, so players should ensure they use them quickly within that time frame; otherwise, the code will expire and become unusable.
Unclaimed redeem codes may also be caused by insufficient inventory from certain events/promotions that could lead players to be unable to claim rewards or in-game items associated with those particular diamond bonus codes.
Code redemption errors
When redeeming Free Fire diamond codes, players may encounter errors such as an invalid code or an unclaimed error. This can be due to a variety of reasons. One common mistake is not binding the account before entering the redemption code; without this step, FF will not recognize the code and, hence, return an error message even though it might be valid.
Another possible reason could be that each new Free Fire redeem code can only be used once – if someone else has already redeemed it, you will get an unclaimed error when you try using it again.
Additionally, some codes have validity periods for redemption, If they are not used within their limited period, they expire and become unusable no matter how many times you try entering them into the FF game console after the expiration date and time frame elapses.
Account security concerns
When using Free Fire Diamond Codes, players should be aware of potential security risks when sharing personal information with anyone. Garena Free Fire advises all its users to stay vigilant and remain extremely cautious about fraudulent websites as well as activities that promise rewards in exchange for any sensitive data like contact numbers, credit cards, etc. It's better to be safe than sorry; these websites may lead to malicious links to extract important information from unsuspecting players.
Moreover, engaging in suspicious activities or random giveaways could compromise the integrity of the game accounts and put them at risk, resulting in stolen items like diamonds or even complete account hijacking.
For this reason, Garena has set up a Help Centre where users can report missing items and seek assistance if they run into any issues while playing the game. Before providing any details on 3rd-party sites or participating in random events/contests/giveaways, always ensure it is an official event promoted by Garena itself – remember, safety comes first!
Tips and Tricks for Maximizing Diamond Rewards
Increase your rewards with efficient mission completion, participating in giveaways, and trading diamonds with friends. Find out how to do this now!
Efficiently completing missions and achievements
is one of the best ways to maximize diamond rewards in Free Fire. Players need to take on challenges and adjust their gaming strategy to get more diamonds.
Missions can be completed daily or weekly and often reward a certain amount of diamonds that can help the player progress faster in-game. Additionally, tournaments and events give gamers gems to purchase needed items such as skins or Battle Royale passes.
One should always try their best at these tasks with an eye on accumulating enough diamonds for later purchases, such as improving character stats, buying costumes or special abilities, etc. Winning streaks also help increase your rewards earned – so don't forget to play consistently! Participating in contests, giveaways, and watching sponsored ads are other simple yet effective tactics towards earning a few extra diamonds without investing too much time into playing the game!
Participating in giveaways and contests
associated with Free Fire can be an exciting way for players to earn exclusive rewards and enhance their gameplay. Players participating in giveaways and competitions held by the Garena team or sponsored partners may win valuable prizes such as weapon loot crates, diamond vouchers, parachutes, and other resources.
They can acquire exclusive in-game items without spending real money by staying updated on the latest redeem codes. Additionally, participating in these activities offers a great opportunity for players to maximize their diamond rewards, which can help them progress through the game more easily.
Redeem codes are also given out occasionally, providing additional bonuses upon redemption, such as XP boosts, extra diamonds, etc., making it easier for players to level up faster than usual.
Trading or gifting diamonds with friends
Players of Garena Free Fire can earn diamonds through different activities such as playing the game, completing missions and achievements, participating in tournaments and events, or using referral codes.
The same diamonds can also be traded or gifted to friends. Trading involves exchanging a certain amount of diamond from one player to another, while gifting involves sending an agreed-upon amount of diamond free of charge.
These methods allow players to strengthen their relationships and provide them an opportunity to acquire specific items they need for gameplay progress or collection.
To ensure safety when trading or gifting diamonds, it is important that players only transact with trusted peers who are known to them personally so that there is no confusion about who sent how much diamond in exchange for what item.
Players should also exercise caution when negotiating terms during such transactions since all exchanges are final once the gift has been received; therefore, additional measures, such as multiplayer contracts, may need to be taken if large amounts of resources are exchanged between the two parties.
Safety and Scam Awareness
Learn important tips on spotting fake diamond code scams and protecting your account and personal information against suspicious activities.
Avoiding fake diamond code scams
Free Fire players need to be aware of scams offering free or cheap in-game items like diamonds. While there are codes generated exclusively by developers, most sources and websites claiming to provide these codes are likely fraudulent.
People who promise to give away in-game diamonds are usually cheaters who should not be trusted. WA ScamNet has received reports where victims unsuspectingly end up on a scammer's mailing list after being lured with the promise of great news.
Confidence tricks and scams such as diamond hoaxes can change frequently, so players need to stay alert and recognize deceptive tactics when they come across them. To avoid falling victim themselves, readers should only obtain codes from official Garena website sources, contact support services if unsure, never trust unknown third parties, and always protect personal info associated with their accounts by understanding the risks involved with fake code offers.
Protecting your account and personal information
It is important to ensure the safety of your Garena Free Fire account and personal information online. Scammers may attempt to entice players by offering free or cheap in-game items like diamonds, so players need to stay alert and keep themselves informed.
Fortunately, two-factor authentication (2FA) adds an extra layer of security to your Garena Free Fire account against any malicious activities via phishing emails or websites impersonating official Garena portals.
Additionally, gamers should be aware of common scams, such as fake diamond giveaways from scam websites that look similar to real Garena pages as well as in-game item trading scammers asking for passwords or personal details.
Reporting suspicious activities
When it comes to online purchases, players should always remain cautious. Free Fire diamond codes can come with apparent benefits but also carry an increased risk of scams and fraud.
If players become aware of suspicious activity such as offers that are too good to be true or requests for personal information, they should immediately investigate further or contact the hosting ISP (Internet Service Provider).
In addition, if anyone suspects they have been scammed with gift cards like Amazon.com, they must inform their bank as soon as possible in order to freeze their account before more funds are taken away.
To prevent becoming victims of scams, readers should create strong passwords for their accounts and enable multi-factor authentication wherever possible to ensure safety at all times.
Furthermore, any readers who have already enabled two-factor authentication should regularly update their security measures by changing the authentication credentials every few weeks or months depending on what works best for them.
Read More: Free Fire Redeem Code 
Common Questions about Free Fire Diamond Codes
Let's dive into some of the players' most common questions about Free Fire Diamond Codes.
| Question | Answer |
| --- | --- |
| What are Free Fire Diamond Codes? | Free Fire Diamond Codes are unique codes Garena gives that can be redeemed for in-game items such as weapons, diamonds, skins, and more. |
| How can I earn Free Fire Diamonds? | Players can earn Free Fire Diamonds through daily login bonuses, completing missions and achievements, participating in events and tournaments, and using referral codes. |
| Where can I redeem Free Fire Diamond Codes? | Players must be logged into their Free Fire account (not a guest account) to redeem Diamond Codes. The easiest way to redeem them is through drops during esports and in-game events. |
| What does it mean when a redeem code shows as invalid? | If a redeem code shows as invalid, it means the code entered is incorrect or has already been used. |
| Are Free Fire redeem code generators real or fake? | There is a debate about the authenticity of Free Fire redeem code generators. Some claim they are real, while others believe they are fake. It's important to stay wary of scams and only use trusted sources. |
| Where can I find Free Fire Diamond Codes? | Players can search for Free Fire Diamond Codes online or use a redeem code generator tool designed to generate unique codes for the game by inputting their Free Fire account information. |
Frequently Asked Questions (FAQs)
If you have queries about the Free Fire diamond code, check the answers below.
1. What is a Free Fire Diamond Code?
A Free Fire Diamond Code is a special code that can be redeemed to get in-game items such as diamonds, coins, and other rewards.
2. How do I redeem my Free Fire Diamond code?
To redeem your Free Fire Diamond code, open the game and click on the Store icon located at the top right of the screen. You will then need to choose "Redeem Items" from the list of options available and enter your code when prompted.
3. How often are new diamond codes released?
New diamond codes are usually released every month or two by Garena through various promotions and events such as tournaments or giveaways. It's best to check Garena's website or social media for more details on upcoming releases and the availability of codes.
4. Are there any restrictions when redeeming my free fire diamond code?
Some redemption restrictions may apply depending on your region or where you acquired your particular diamond code (e.g., an event). Read all conditions before attempting any redemption process with your specific free-fire diamond code. 
Subscribe to Our Latest Newsletter
To Read Our Exclusive Content, Sign up Now.
$5/Monthly, $50/Yearly