White Widow Feminized Seeds: All You Need to Know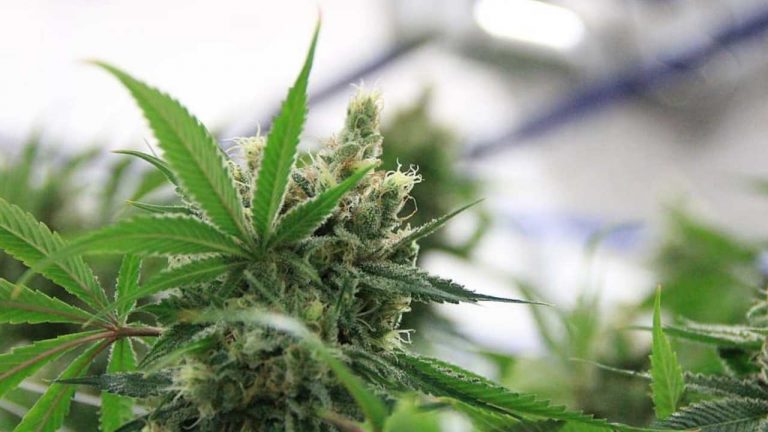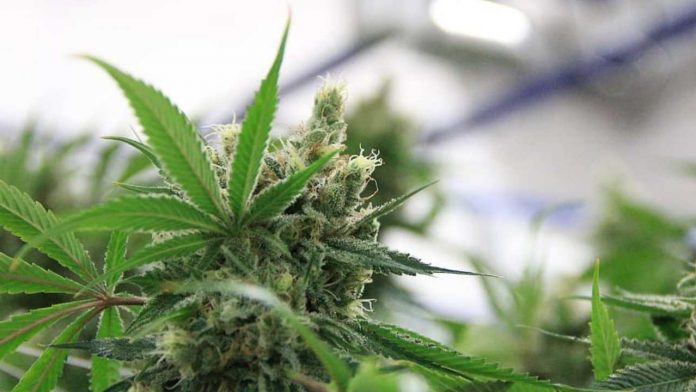 Beautiful, potent, and aromatic – Weed from White Widow feminized seeds is highly regarded for its hard-hitting recreational buzz and extraordinary medicinal effects.
White Widow feminized is one of the most stunningly gorgeous species currently available on the cannabis market.
This cultivar boasts tall, majestic plants glimmering with crystalline trichomes that stand as a testament to the potency of this strain long before the buds are dried and cured. 
With THC levels as high as 25%, a knockout effect is to be expected from this cultivar, making it a perfect late-afternoon or weekend strain.
White Widow feminized cannabis delivers an intensely relaxing body-stone coupled with a glorious cerebral buzz, relieving you of the day's stresses, allowing you to unwind.
Yet, why buy the weed when you can grow the plant? Start looking for legalized cannabis dispensaries and pick the best selection of marijuana seeds that you can grow indoor or outdoor. Read on as we take a closer look at White Widow's feminized seeds, the strain's effects, flavor profile, and growth information.
White Widow Feminized seeds description
Ready to learn more about this strain?
The White Widow feminized strain is, in essence, a definition of modern cannabis, boasting high THC levels, glittering crystals, and majestic branches.
This exceptional hybrid, created from a breeding experiment, is the budchild of a smooth, resin-heavy South Indian Indica and an exquisite Brazilian Sativa landrace.
Few things are as awesome to witness as the White Widow feminized plant in full bloom, proudly displaying its alabaster crystal layers, similar to a pristine snow-capped mountain. 
Yet, this cultivar has much more to offer than looks.
White Widow's feminized seeds is a multi-award-winning, world-famous, and well-balanced indica-dominant cultivar.
It combines the uplifting Sativa effects with the powerful, relaxing, and sedative indica impact perfectly.
Weed from feminized White Widow seeds is seriously potent, capable of knocking even the hardiest veteran smokers flat on their back.
White Widow's feminized potency and aesthetics have also not gone unnoticed by cannabis connoisseurs. 
Amongst many others, this legendary strain won the Bio category in the '95 High Times Cannabis Cup and second place in the '08 Copa Cannabica Del Plata awards.
Valued by veteran cultivators as an easy-to-grow cultivar, White Widow feminized seeds are an ideal strain for first-time growers.
With its 60/40 indica-dominance, this hybrid offers many benefits for medicinal and recreational users alike.
White Widow feminized' thick, sticky, and resinous buds stand as a testament to its up to 25% THC levels. 
It acts as a forewarning to stoners that an exceptionally intense cerebral buzz will soon follow after lighting up.
White Widow Feminized effects

 
As an indica-heavy strain, the weed from White Widow feminized seeds are well-loved by smokers worldwide.
It brings on intense relaxation, helping the body and mind to unwind.
It's the perfect late-afternoon and weekend smoke. 
As a nighttime strain, weed from feminized White Widow seeds impresses with its fast-acting effects, inducing a serene body bliss and releasing tension by washing away the day's stress.
As the surge of euphoria from these cannabis seeds' weed escalates, you'll soar ever higher.
As time passes, this strain will hit you with a burst of energy, inducing creativity that uplifts the mood and inspires the mind.
When this cultivar's Sativa effects peak, its indica side kicks in, quickly going to work to prevent hyperactivity by softening the muscles and relaxing the body, keeping you calm but mobile
All artists can enjoy the creativity induced by the weed from White Widow's feminized seeds, as it's ideal for completing unfinished projects and starting a new masterpiece.
Weed from these marijuana seeds is ideal for every social occasion as it opens the mind to the conversation by igniting creative thought, turning any introvert into a chatterbox. 
Apart from its excellent recreational effects, weed from White Widow feminized seeds also come with a host of medicinal benefits, making it an ideal alternative to conventional meds.
Due to its uplifting effect and potent therapeutic benefits, doctors often recommend weed from these marijuana seeds for treating various physical and psychological concerns, including:
Stress

Depression

Anxiety

Post-traumatic stress disorder (PTSD)
As an indica-dominant strain, White Widow feminized cannabis contains extraordinary analgesic and anti-inflammatory properties, providing relief to various chronic conditions, like:
Arthritis

Muscle spasms

Backache

Fibromyalgia
When consuming weed from White Widow feminized cannabis seeds, the munchies are inevitable, effectively relieving nausea and loss of appetite related to:
Certain medical treatments like chemotherapy in cancer patients

The use of various conventional medicines

Eating disorders such as anorexia and bulimia
Weed from these cannabis seeds also delivers an intensely soothing effect, bringing on just enough relaxation to combat insomnia, swiftly whisking you off to Neverland.
Take note: Over-using White Widow isn't advised. Apart from the usual cottonmouth and red eyes, more severe adverse effects are also possible, especially in people with a low THC tolerance, including:
Heightened paranoia and anxiety

Dizziness

Headaches
Disclaimer: The medical information provided above should not be treated as advice. Please consult your physician before changing your meds.
White Widow Feminized flavors
White Widow feminized cannabis contains a rather short but powerful list of terpenes, including:
| | | | |
| --- | --- | --- | --- |
| Alpha Pinene | Beta-Caryophyllene | Humulene | Neryl-acetate |
| Caryophyllene | Guaiol | Isopulegol | |
The cultivar's powerful terpene profile is primarily responsible for its distinctly recognizable bouquet.
When you're in Amsterdam, you can spot the coffee shop stocking White Widow weed from a mile away.
Weed from White Widow feminized seeds has a potent and enticing blended aroma consisting of musty notes coupled with deep, spicy earth undertones. 
When smoked, White Widow's feminized cannabis' pungent fragrance fills up the entire room almost immediately.
This weed satisfies the palate with its powerful dank fragrance, underlined by hints of spicy sandalwood and sweet, fresh pine.
On the exhale, weed from feminized White Widow seeds will leave you with a lingering aftertaste of dank earth and sandalwood.
How to Germinate White Widow Feminized seeds
Unless you know what you're doing, your chances of failure can be high when germinating cannabis seeds. 
White widow feminized seeds are small, fragile, and in need of a helping hand to sprout.
There are various germination techniques available, all with their pros and cons and varying levels of success.
Here are some of the most important factors concerning marijuana seed germination:
Ideally, the temperature should range between 71 and 77 °F

You must keep the relative humidity between 70 and 90%

Keep your feminized White Widow seeds in a moist or damp environment

Avoid handling your cannabis seeds during this stage

If you're sprouting your seeds in a hydro setup or rockwool plugs, the pH value should be between 5.8 and 6.2
Germinating White Widow feminized seeds in the soil you plan to grow them in is a highly successful and frequently used approach.
It's the most natural way to start growing cannabis and ensures minimal seed interference.
Here's a step-by-step breakdown of this approach:
Step 1:

Purchase a seed starter or mildly fertilized potting soil with a pH level of about 6

Step 2:

Fill up a small pot with said potting soil

Step 3:

Using a pen or your finger, make a hole about an inch deep in the soil 

Step 4:

Place one White Widow feminized seed inside the hole and cover it with soil

Step 5:

Once you've placed the marijuana seed inside, don't fiddle with or push it down

Step 6:

Put the pot under a fluorescent lamp, then, using a spray bottle, moisten the soil 

Step 7:

Continuously monitor the soil to ensure it stays moist

Step 8:

Your feminized White Widow feminized cannabis seeds should emerge from the soil within four to seven days 
Once your White Widow feminized seedlings stand two to four inches tall, you can transplant them into larger pots, placing the stems deeper into the ground. 
White Widow Feminized seeds grow information
White Widow feminized seeds are a straightforward, beginner-friendly cultivar. 
This strain retains some indica growing traits in that it develops dark green, bushy foliage.
When it comes to height, though, White Widow plants lean heavily on their sativa lineage as they usually grow about eight feet tall.
As the temperature drops, White Widow feminized plants' coloration usually turns into a deep majestic purple, significantly boosting bag appeal.
These cannabis plants are robust, developing thick branches, strong enough to support their huge, heavy colas easily.
Sparkling with an abundance of trichomes not only makes this cultivar astonishingly beautiful but also ideal for producing resin-based concentrates such as hashish. 
Even though White Widow feminized cannabis plants prefer a warm climate, they'll manage in cooler climates, provided they're protected against pests, mold, and mildew.
When cultivated in a controlled environment, there are some methods to limit the towering heights of plants grown from White Widow feminized seeds.
Cultivators can shorten their plants' vegging phase by growing them in smaller pots and training them to fit into a compact environment.
Plants from these cannabis seeds also do well in a Screen of Green (ScrOG) or Sea of Green (SOG) setup as it'll boost your crops' yield, allowing the plants to reach their full potential.
After a flowering period of eight to nine weeks, cultivators can expect to be rewarded generously with up to 28 oz. / ㎡ of exceptionally potent weed.
If you decide to grow this strain outdoors, you'll want to choose a location that's off the beaten track and away from prying eyes as there's no hiding White Widow feminized plants.
It's essential to find an area with plenty of radiant sunlight as White Widow feminized cannabis loves a Mediterranean-like climate. 
While the plants from these cannabis seeds will also flourish in cooler northern regions, it's crucial to ensure that they're harvested before the first frost sets in to avoid potential damage.
Under ideal circumstances, growers can rely on a yield as high as 32 oz. / plant of deliciously fragrant pot by mid-October.
White Widow Feminized seeds genetics
White Widow feminized is an extremely potent, well-balanced indica-dominant strain created from a well-planned, sensible crossing of two outstanding landrace cultivars. 
This strain's genetics are:
Brazilian sativa landrace

White Widow Feminized

South Indian indica landrace
Where to Buy White Widow Feminized seeds

 
While you're likely to find White Widow feminized seeds at state-licensed dispensaries, they're typically quite expensive, and there are no guarantees.
The safest and best option for cultivators to purchase "feminized White Widow seeds" and many other premium marijuana seeds is to buy from a reputable online seed bank such as Homegrown Cannabis Co.
They also offer frequent BOGO (buy one get one) deals on high-quality cannabis seeds.
So, if you're looking for the best prices on premium quality white Widow Feminized pot seeds, Homegrown Cannabis Co. should be your seed bank of choice.
White Widow feminized seeds – Beauty within your reach
Stunningly beautiful, extremely potent, and exceptionally aromatic – White Widow feminized is well-loved in cannabis communities worldwide.
White Widow feminized cannabis, valued as both an invaluable medicinal herb and a hard-hitting recreational weed, is now within your reach to cultivate.
As a beginner-friendly cultivar, even first-time growers can have immense success growing these cannabis seeds at home.
Dank and earthy, weed from White Widow feminized seeds delivers a soaring cerebral impact while calming the body and mind, releasing tension and stress.
As the bad child of two landrace strains, plants from these marijuana seeds can easily withstand most cool climates, provided they're protected against pests, mold, and mildew.
White Widow feminized cannabis is a heavy-yielder that thrives in any substrate, controlled environment, or outdoors.
It's a must-have strained every cultivator should keep in their arsenal.
Apart from this, you can also read Entertainment, Tech, and Health related articles here: August 27 Zodiac, August 26 Zodiac, Best Hindi Movies on Amazon Prime, New iPhone 13, Vivo Y53s Review, Eye Shapes, M4uHD, Fever Dream, Moon water, Oppo Reno 6 Pro Review, iPhone Headphones, Best gaming desks, TheWiSpy Review, Spanish Movies, hip dips,  M4ufree, Xiaomi Mi 11 Ultra Review, Pulse Oximeter, Google Pixel 5a Review, NBA Stream XYZ, CCleaner Browser review, Avocado Calories, Bear Grylls net worth, Rihanna net worth 2021, Dry white wine, Highest Paid CEO, The 100 season 8, Sundar Pichai net worth, Legacies Season 2, Grimes net worth, Oscar Isaac height, Konosub season 3, Good Omens season 2, F95Zone, how to change MSI keyboard color, Microsoft Office Suite, how to block subreddits, How to Share Netflix Account, how to change Twitch name, The Last Airbender 2, Sherlock Season 5, Homeland cast, Now you see me, Love Alarm season 2, Young Justice season 4, Shield Hero season 2, Salvation season 3, Vivo Y53s Review Jack Ryan season 3. 
Subscribe to Our Latest Newsletter
To Read Our Exclusive Content, Sign up Now.
$5/Monthly, $50/Yearly