Roblox Items Guide: How to Get Carrot Ingredient in Roblox Wacky Wizards Game Mode
In the latest update of Wacky Wizards, it has introduced a new vegetable- Carrot in the game. Players can use the new Carrot Ingredient to make a lot of new potions which consists of Carrot and other items in Roblox. These potions increase of the fun of playing when you are using them in the Wacky Wizards. So, you may want to know how to gather Carrot Ingredient in the game, please look at this guide, you may know the exact steps to get them easily. Additionally, there are also beautiful skins for players to choose in the game, you can buy Cheap Roblox Robux to select funny skins for your character in Roblox.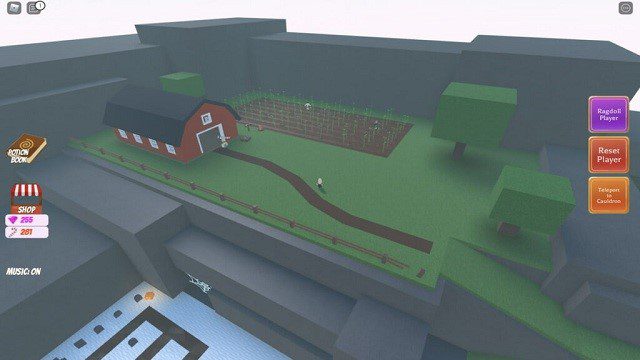 Ways to Get Carrot Ingredient in Wacky Wizards
 You Should Find the Farm At First
Before you want to get the Carrot, it is essential for you to find the Carrot Farm in Wacky Wizards, which located above the graveyard and Spider Cave. You can go to the Carrot Farm in two ways, like climbing the small hill or flying with wings to it.
You Can Go to the Carrot Farm
As you have know the exact location of the Carrot Farm, you can choose one way you like to get to there. And along the way to the Farm, you can carry your hammer to prepare for the next mission in the farm.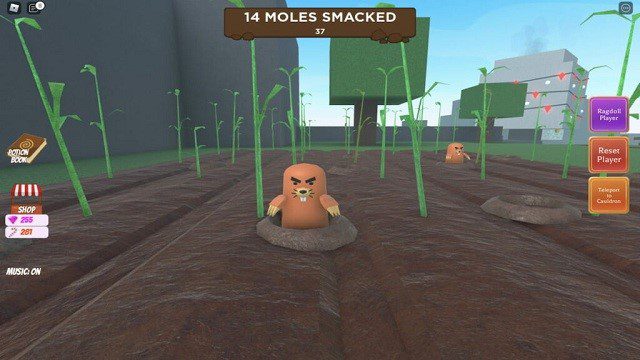 You Need Finish Whacking a mole mini game 
When you arrive at the Carrot Farm, you can pick up the large, wooden mallet which stays on the square rock and go to the angry-looking hole to start the game. Before starting the mini game, you should read the information about this mini game, which shows on the game sign beside the hammer. After reading that, you may see a timer appear at the top of your screen which shows how many moles you have smacked in the game.
You Need Smack At Least 20 Moles in This Game
When the game starts, you have 120 seconds to smack at least 20 moles with the wooden hammer. It is not difficult for you to complete this game. If you have troubles in finishing it, you can use a potion that can improve your speed of smacking. There are two kinds of potions for you to get easily. They are Flybux potion and speed potion. You can use them to help you win the game.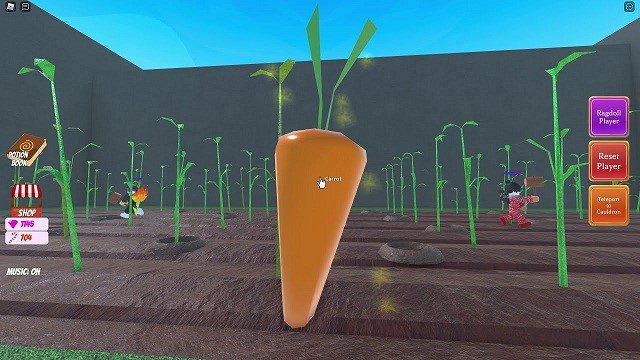 You Should Collect the Carrot
When you have finished the game in limited time, you may find the new carrot ingredient that lies in the farm where the first mole you have smacked. You should grab it and go back to your cauldron. Then, throw it into the pot.
Some Carrot Ingredient Potions You Can Make
If you want to make Carrot Potion, it only needs carrot.
If you want to make Potato head potion, you should find Gingerbread man and mix it with carrot.
If you want to make Celery Legs Potion, you should find Giraffe Hoof and mix it with carrot.
If you want to make Bunny Potion, you should find frog and mix it with carrot.
If you want to make Sad Onion Potion, you should find Fish and mix it with carrot.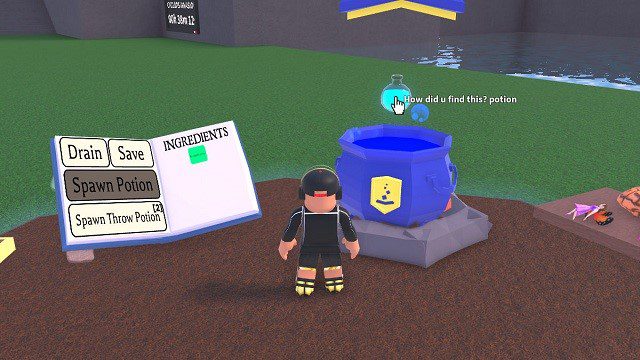 How to Make Potions With Carrot Ingredient
According to the following potions, if you want to make one of them, you can simply throw all the necessary ingredients into the cauldron. After mixing all the ingredients, you can click on the cauldron to spawn the carrot potion.
There are many kinds of interesting items for players to explore in Wacky Wizards. If you want to make different functions of potions, you can Buy Roblox Robux to collect more rare items which can be used to make various potions in the game. Cheap prices about Roblox Robux are sale on z2u.com.
Subscribe to Our Latest Newsletter
To Read Our Exclusive Content, Sign up Now.
$5/Monthly, $50/Yearly