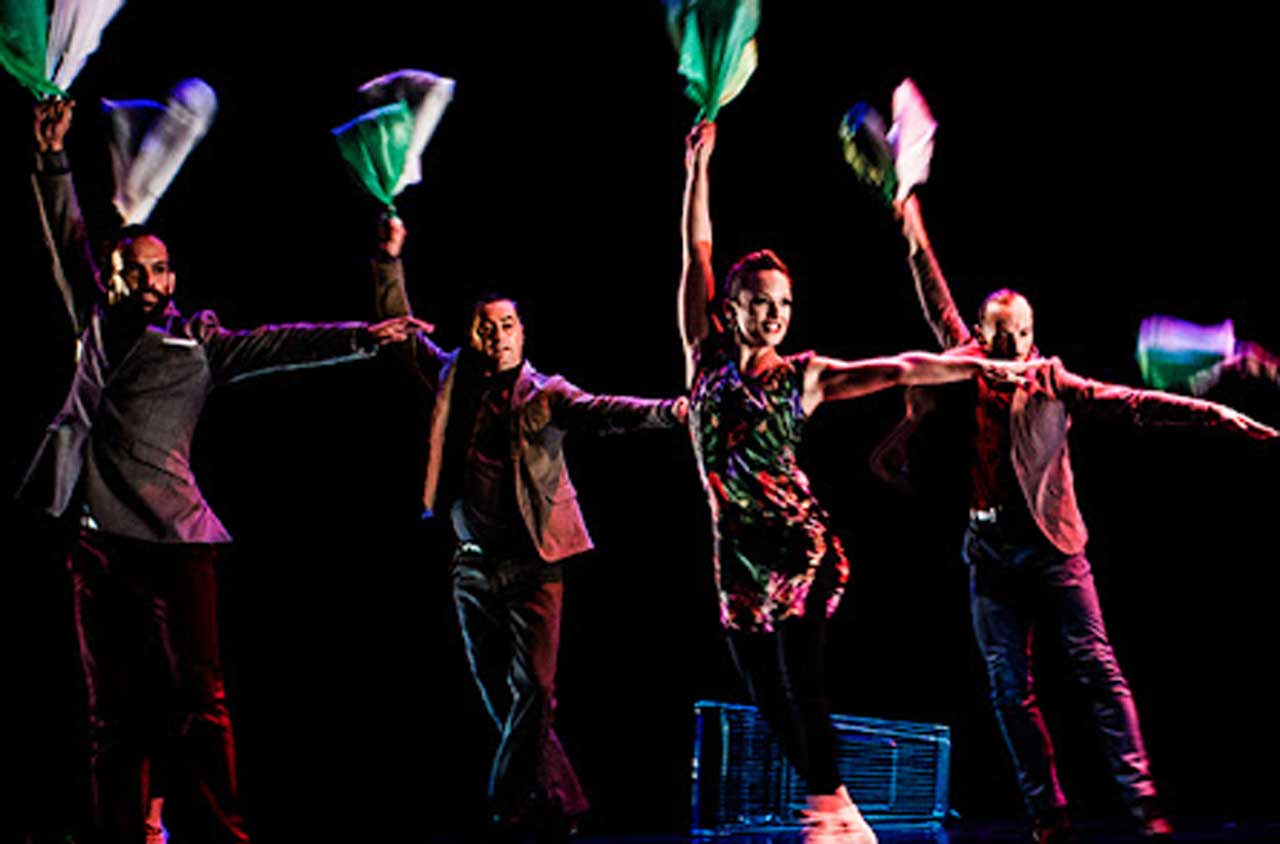 REA Danza celebrates its 30 years of life this year. Three decades of live performances have seen this dance company combine uninterrupted work with artistic creativity. Originating in 1991 in Argentina, REA Danza has taken quite the journey from its roots, now residing at its headquarters in Málaga, Spain. At Málaga's Teatro Cervantes,  TA-DAH.TV attended their celebratory show 'Tango Infame'. With their many Argentine Tango interpretations, REA Danza is on a mission: to "infiltrate the world with dance", and they're well on their way in achieving that, treading the boards now for 30th year – what an achievement! 
About REA Danza (REA Dance Company) 
R.E.A (Reminiscences, Experimento, Artístico) have danced and choreographed for 30 years! Their experience in the production of shows, management and organization of cultural events, and training of dancers is immense as they continue their work to spread the joy of dance worldwide. For all involved, dance is a fundamental aspect of development within society and personal growth for each individual – this is at the core of every REA Danza project or show. 
The company started in its hometown of Argentina before making the big cultural switch and geographical move from Buenos Aires to its current home in Málaga (Spain), some 10,000km away. The change in location has helped the company continue its work within the industry, whilst also contributing to contemporary dance in Andalusia, since they first hit the shores over a decade ago in 2001. 
The works and productions of the company combine a blend of some truly spicy flavours in the form of Argentinian folklore, contemporary dance, vertical dance and with some added acrobatics for a guaranteed showstopper. This awesome combination makes up the foundations of which the company create their productions. 
Argentine Tango 
A trademark of REA Danza, the sexy Argentine Tango is a dancing style you would catch yourself watching and thinking "I would love to give that a go". The elements making up this dance are romantic and sultry, enticing the audience. The dancing consists of a variety of styles which have developed overtime from various regions and throughout the eras, whilst also taking onboard the audience's response to street performances. The current style of the Argentine Tango developed mostly in areas of Argentina and Uruguay, with some additional flair from parts of Europe and North America. 
Much of this dancing style is based on improvisation, following the music and dancing appropriately to the emotion and speed of the beat. Argentine Tango sees partners embrace, transitioning from being at arm's length to full body contact with chest-to-chest connection. You certainly need the chemistry and closeness with your partner to make this look truly authentic.  
The Arias Brothers and dance partners 
The Arias brothers – Diego and Jupa, along with their acrobatic dance partners (Mercedes and Esther), have this chemistry down to a tee. As the manager of REA Danza, Diego Arias , along with his brother Jupa, have proven their talent for dance, choreography, show direction and production to large audiences over the years. They create some magnificent visual spectacles, working with lighting and stage designers, which underlines their adventurous choreography and talent within REA Danza, they continue their work to spread the message of the importance of dance within society – the prefect subject for tension and entertainment on stage.
Within the last decade they have contributed greatly to Málaga's dance scene, performing across this extraordinary city at a variety of venues and events, including the Teatro Cervantes, which plays host to a wide range of spectacular shows throughout the year, along with showstopping performances of traditional Andalusian flamenco dancing! 
REA Danza have also toured in the past, taking their fabulous shows to France, Italy and Portugal. During times of the pandemic, this is clearly not possible as often as they'd like, however they very much look forward to taking their special flavour of the Argentine Tango across borders again.
Málaga – a dancer's dream 
If you're after a Mediterranean city which will satisfy your craving for culture, night life and, plenty of delicious food, look no further than Málaga. The southern Spanish city is rich in cultural history and thanks to its location, Málaga is the ideal place to soak in some Andalusian sunshine. No wonder this is a holiday hot spot, quite apart from the picturesque castle, towering over the town! The city is a favourite with performing arts lovers too, since they host a whole range of amazing top-notch performances, from plays and dances throughout the year. It really was the perfect choice for REA Danza to set up base there. With a variety of theatres such as the Cervantes Theatre, Alameda Theatre and Sala Gades, do not miss catching a breath-taking performance from dancers and artists showcasing not just the best of Spanish performing arts, but also international talent.  
Subscribe to Our Latest Newsletter
To Read Our Exclusive Content, Sign up Now.
$5/Monthly, $50/Yearly