Office Security Tips to Keep Your Employees and Business Safe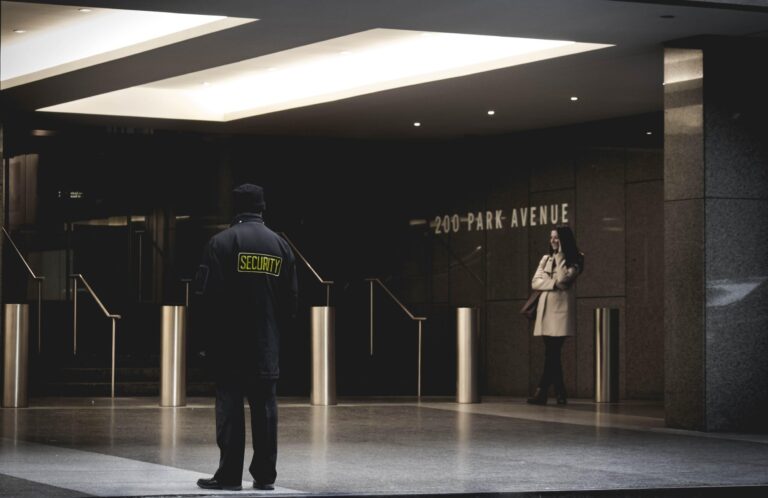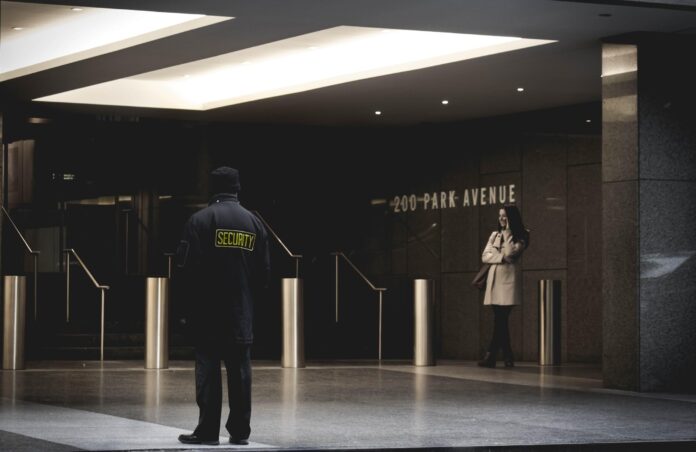 Considering we spend the majority of our time in the office or at work, feeling safe at our workplace is highly crucial.
As an employer, it is your responsibility to offer a sense of security to your employees. When you do, your employees will be able to focus on their work and your business will reap the benefits.
We have compiled a list of security tips that will help you keep your employees and your premises safe. Following these tips will also give you peace of mind and create a productive, safe environment.
Have a Control Management System in Place
The first step toward creating a safer work environment is installing control management systems. With these devices, you can set access permission for your employees. You can also keep track of those who visited the workplace.
Installing control panels in the office lets you decide when an employee should be granted access. This helps ensure the security of your workplace is not compromised by unwanted outsiders or disgruntled employees who can cause harm.
There are several affordable solutions that you can opt for your workplace. One of the most common is a logger system that collects visitor data, thus insuring accurate information about the day-to-day flow of people through the building.
You can also opt for mobile apps or intercom systems for business for approved entry. These methods let you know who is on the premises and helps you to keep track of everyone who enters and leaves.
Automate as Many Processes as Possible
Installing automatic gates and doors to your workplace, allows you to stop people who don't have the right credentials from entering the building. It also decreases the threat of human error.
When you automate the processes, you lessen the chance of employees making a mistake. You are also provided with trackable information that keeps you informed about work performance, absence, and asset management.
Technology does help you guard the physical aspects of your business. But it also safeguards data and prevents breach of information. An automated system can allow you to set passwords on all your company's devices to secure confidential data.
Install Security Systems and Alarms in the Building
The key to building a safer workplace is having enough security. Design your office in a way that offers safety to both your employees and business. Get spray fireproofing done at your office space by professionals. 
While you are at it, make sure emergency exits are properly marked and accessible. Place smoke alarms and fire extinguishers within reach and keep an eye on the business through surveillance cameras. Here, you can think about installing close protection security systems that ensure advanced security services in a 24/7 manner, thus protecting your employees and assets at the company.
Cameras should be placed in all areas of your business. In addition to the main areas of the office, install cameras in places accessed by employees like stairwells, storage rooms, parking areas, and entry and exits points. It is advisable to hire commercial security services along with installing alarms.
Update your Security Systems Regularly
Perform regular check-ups and maintenance on every security device installed in the workplace. From control systems to smoke alarms and fire extinguishers, all your equipment should be up-to-date.
You should take workplace security seriously and stay vigilant at all times. This will help avoid accidents and keep you ready for unpredictable situations.
Offer Regular Training to Your Employees
Consider getting staff and employees involved in helping to amp up security by assigning them roles such as security marshals and fire captains. The added responsibility and involvement can increase a sense of security in employees and improve employee morale. Also, you should arrange First aid courses for them.
Arrange regular drills for your security staff and other employees too. It is imperative for them to understand these protocols as they will prepare them for emergency situations. You can also enroll them in Scarborough CPR Courses as part of the emergency preparedness.
Conduct these sessions at regular intervals. This way, it will ensure the staff is up-to-date with the latest safety protocols and ready to spring into action at any time. Additionally, you should set up First Aid training courses located in brampton.
Monitor Workplace Incidents to Protect Employees
You have installed security systems, control protocols, and alarms in the office. But are you repeatedly checking them?
Control systems, for instance, must be monitored daily. Amid the onboarding and exiting of employees, revoking someone's access to the office can easily slip your mind. And it just takes one disgruntled employee with entry access to hamper your entire security system.
The processes for keeping the workplace safe are critical. It might feel inconvenient at first. But these are the steps that help avoid workplace theft and security breaches.
Make workplace security your priority and have strict protocols in place. Ask employees to stay on top of it and properly follow the procedure.
By regularly checking the systems you have installed, you are making sure nobody is compromising the security systems. You are also dealing with the root cause and not just fighting the symptoms.
Seek Help from Security Experts to Protect your Business and Employees
We keep learning through our past experiences. And this is what helps us prepare for issues that we rarely face.
But, at times it is better to hire Ranger complete industrial security services to prepare for unforeseeable scenarios.
You can also ask for assistance from local law enforcement personnel. They deal with dangerous and emergency situations every day. As a result, they will be ready to offer you tips and advice on how to boost security.
To make their jobs easier, you can make sure that your employees and workplace have already been trained for emergency situations.
In certain businesses, you may want to enroll your employees in risk assessments. This way, you can make sure employees are up-to-date with security protocols.
The assessments will also offer you information on how to protect your employees and business from internal and external threats.
Conclusion
These are some of our top workplace security tips. Follow them to create a safer and happier work environment for you and your employees!
Subscribe to Our Latest Newsletter
To Read Our Exclusive Content, Sign up Now.
$5/Monthly, $50/Yearly