How Do I Properly Start an Office Betting Pool?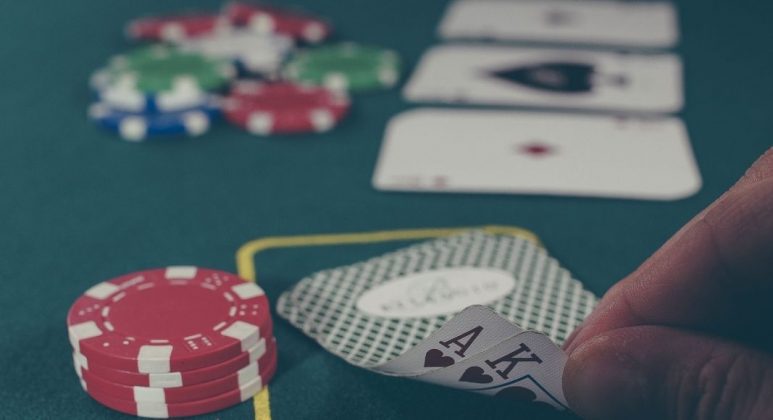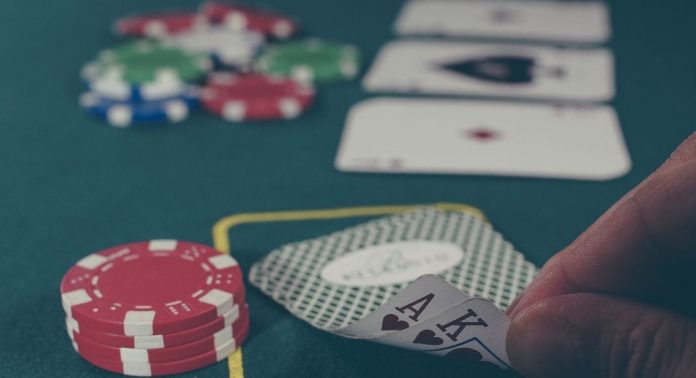 If you love football then you're not alone. Today, there are tens of thousands of fans in the NFL.
For the true NFL enthusiasts, you might be curious about making money while watching your passion. It might seem overwhelming knowing where to begin when it comes to starting an office betting pool.
The good news is that there's hope! Read on to explore these tips and steps in order to create your very own successful office betting pool today.
Box Pools
One of the most popular methods is known as a box pool. When it comes to Docs weekly picks, the person in charge will make a 10 x 10 grid.
In order to be part of this, each person will need to place their name into one of the 100 squares. Once you buy a square, the numbers 0-9 are assigned to the columns and rows.
At the end of each quarter, the score will be checked. Pay attention to the last digit of each team's score.
This will determine who wins. About a quarter of the pool will be paid out at the end of each quarter.
For 0 to 0 at the end of the first quarter, the square with an X wins 25% of the prize pool. For the second quarter if it's still 0 to 0, then that same person will receive the winnings again.
For 7 to 0 in the third quarter, the square with the Z will be the winner. Scores at 14 to 0 at the end of the game will make the square with Z the winner.
Reality TV Pools
Office football pool isn't the only option, but reality tv is as well. You can bet on different shows including Dancing with the Stars, American Idol, etc.
They'll work on a point system in order to declare the winner. It can be who correctly guesses who will get voted off.
It can be a running tally until the season reaches the end. The points system can also be based on who wins it all in the end. Whoever has the most points at the end will win the money. It can be any reality show with a competition including Top Chef and others.
Office Lottery
For office lottery pools, you and your coworkers will put money each week toward buying lottery tickets. Once you receive the prize from the lottery ticket, you can then use that money to buy more tickets or take the money for yourself.
March Madness
Online sportsbooks love the March Madness season since you can enjoy the NCAA Final Four tournament. This is where a group of people will fill out the Final Four bracket with who they think will win.
Whoever chooses the most correct amount of people will win. The later in the game it gets and the more correct answers that you have, the more points you might receive. Different websites such as ESPN and CBS will give you tips on managing these games.
Other Betting Options
Come up with your own betting pool games and base them on different events or shows. A great option is to create it based on the presidential election. It can also be based on the members of congress, senators, and other local officials.
Survivor Pools
In this pooling strategy, you'll pay a flat fee in advance. This is where you'll choose one team that you think will win.
If they win then you'll get to continue playing. For teams that lose, then you're out of the game. You also can only choose one team per season, you can't switch.
Deciding on How To Run Your Pool
Whether you use a website, software, or paper and pencil, they all have their pros and cons. Keep in mind that websites and software might have an additional cost to use them. There might be limitations when it comes to scoring your pool as well.
Excel spreadsheets can be time-consuming and don't offer automatic features. They offer you flexibility though.
The traditional method, with paper and pencil, is great for simple pools and is inexpensive. Keep in mind that there won't be automatic features, it's labor-intensive, and it doesn't work well with complicated pools.
Once you decide what you'll place the game on, you'll need to determine the pool parameters. Decide who will win the pool.
Some common choices are a single choice wins, a points system, or an elimination pool. In order to invite people to play your pool, you'll need to send out an email or use word of mouth.
You might need to remind people to join the pool. Some might require multiple invitations before they'll join. Keep in mind that before the pooling game begins, you'll want to collect the money.
Legalities
Keep in mind that having an office pool might not be legal in your area. Do research first to see what's allowed and what's not where you live. When money is factored in that's when it can go into legal problems.
Exploring How To Start an Office Betting Pool
After exploring this guide, you should have a better idea of how to start an office betting pool. Take your time coming up with a strategy and who you'll invite in your game. If you're going to bet for money, check the legalities in your area before you begin.
Would you like to read more business content? From educational how-tos to informative guides, we have you covered. Check out our other articles on our site today.
Apart from this, you can also read Entertainment, Tech, and Health related articles here: 444 Angel Number, Gaming Laptops, Moviezwap, Y8, Jalshamoviez, Website traffic checker, Kickassanime, Dengue Fever, 777 Angel Number, September 8 Zodiac, Kissasian, 666 Angel Number, 333 Angel Number, Holiday Season, Samsung Galaxy Z Flip 3 review, PUBG Launch Date in India, Covaxin vs Covishield, Sears Credit Card, GoDaddy Email, Free Fire Redeem Code, Mangago, Project Free TV, Jio Rockers, Best Record Players, New iPhone 13, Vivo Y53s Review, Eye Shapes, M4uHD, Fever Dream, Moon water, iPhone Headphones, Spanish Movies, Hip dips,  M4ufree, NBAstreams XYZ, CCleaner Browser review, Avocado Calories, Bear Grylls net worth, Rihanna net worth 2021, Highest Paid CEO, The 100 season 8, Sundar Pichai net worth, Grimes net worth, F95Zone, how to change Twitch name, Sherlock Season 5, Homeland Season 9.