All Inclusive Resorts with Casino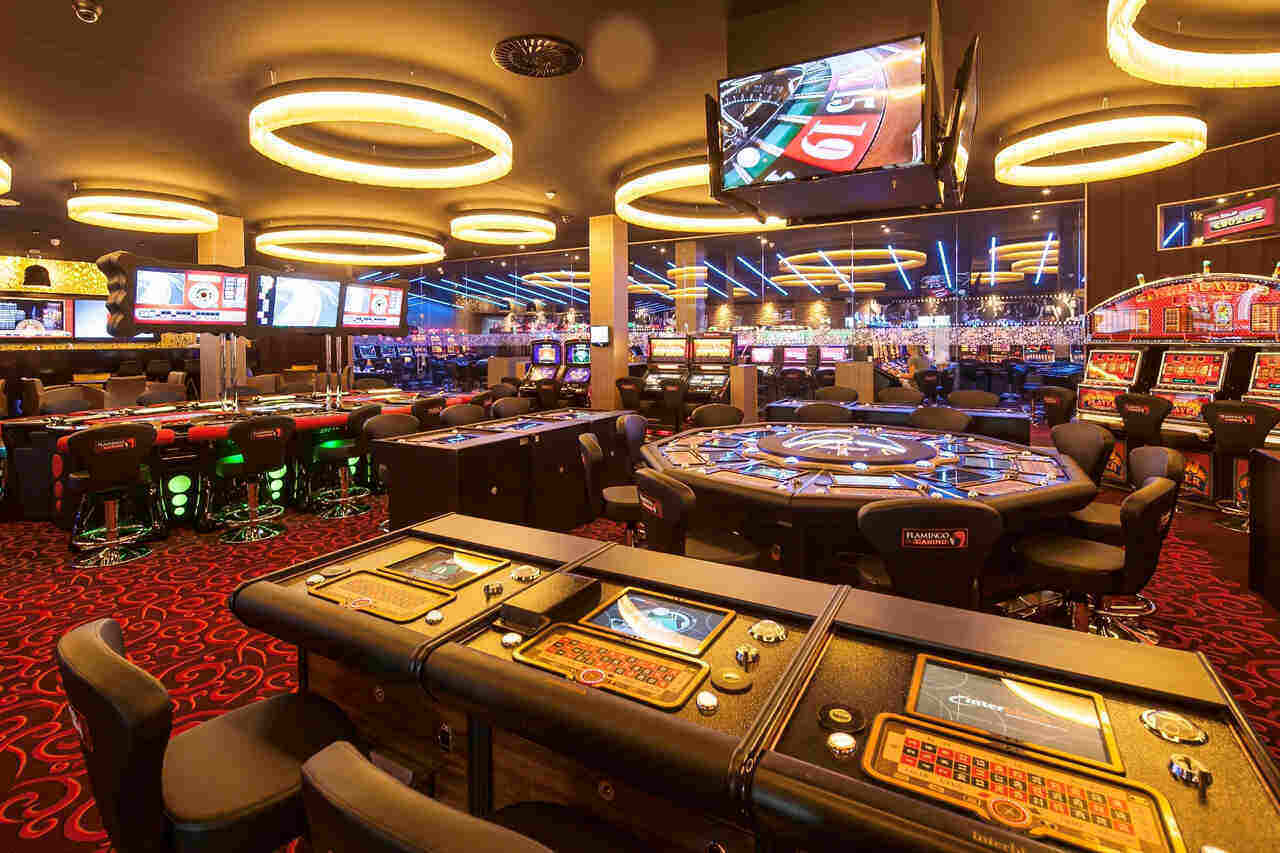 One of the side effects of the modern world is that people often want everything provided all in one place. It's why malls are so popular. It's no different when it comes to casinos. People don't want to have to take a bus trip to get to the casino from their hotel. They want to be able to enjoy the resort, and just walk into the casino whenever they like to. That's why casino resorts are becoming much more widespread. We've taken a look at some of our favorite venues.
River Cree Resort and Casino
There are quite a few old-fashioned sites out there, like this hotel in Canada, but just because somewhere isn't modern it doesn't mean that it's not top class. A great example of this is River Cree Resort and Casino. This was the very first casino that was built in Alberta, making it quite an impressive venue.
The food and entertainment at River Cree are absolutely fantastic. Visitors have the ability to enjoy lots of different styles of food, while also being able to make the most of a great range of different shows. It really does give visitors plenty to get stuck into.
There's everything at River Cree from video slots to Roulette, but it's not the game choice that really makes it impressive. It has a great hotel and resort available, as well as a hugely unique membership scheme.
This allows players the chance to earn loyalty points when they play the different casino games, and build up for rewards. It also has a fantastic poker room in the place. There are some high-stakes tables available here, which gives players the chance to play for some massive prizes. This is one of the most impressive venues in Canada, and it is well worth staying at if you're looking for a casino resort.
River Rock Casino
River Rock Casino is located in British Columbia. It has an incredible spa and relaxation area and a great pool to swim in. In fact, this site is so impressive that it brings in players from all over the world, even from Europe. It's the fantastic facilities that are offered at River Rock, that make it such an enticing place to visit.
There are lots of restaurants and bars to enjoy here as well as some fantastic entertainment. Having the opportunity to enjoy some downtime, is one of the most important parts of a vacation, and River Rock really makes it simple to do.
The casino options are equally as impressive. There's poker, racetracks, video slots, and table games in place to enjoy. For people who like to have a flutter, this is one of the most impressive selections there is. Visitors can also plan a wedding event at the River Rock.
River Rock even has a theatre available where people can see shows. What makes this great, is that this can also be rented out, so lots of different events can be carried out at River Rock.
Hard Rock Hotel & Casino New York
The Hard Rock Hotel & Casino in New York is a hugely impressive venue. It gives visitors the ability to enjoy some of the most impressive hotel rooms around. The level of luxury that's offered is amazing. This ensures that when you stay at the Hard Rock, you're kept in the best possible place. Obviously, staying in luxury does have a cost attached to it, so it's important to make sure that your budget is able to stretch to the finer rooms at the Hard Rock.
It's not just the rooms that are so impressive though. There's fantastic entertainment available at the Hard Rock, with some great shows available throughout the year. This means that if you're done resting up in your room, you can take in a few shows as well. It moves onto restaurants and bars as well. You can eat at some amazing places at the Hard Rock, and there are some incredible places to get a drink. Of course, that's just the starting point though.
The real show is on the casino floor. Here, players can enjoy some fantastic casino games at all hours. There are video slots, classic table games, and poker. All of these options make it easy to have a top-class casino experience.
The Hard Rock Hotel and Casino is part of a collection of different casinos, so if the New York one isn't within your travel range, they can be found across the globe. While the New York venue is our favorite, the other sites all have plenty of great facilities to keep visitors occupied.
Subscribe to Our Latest Newsletter
To Read Our Exclusive Content, Sign up Now.
$5/Monthly, $50/Yearly