How Slots are Designed to be Addictive?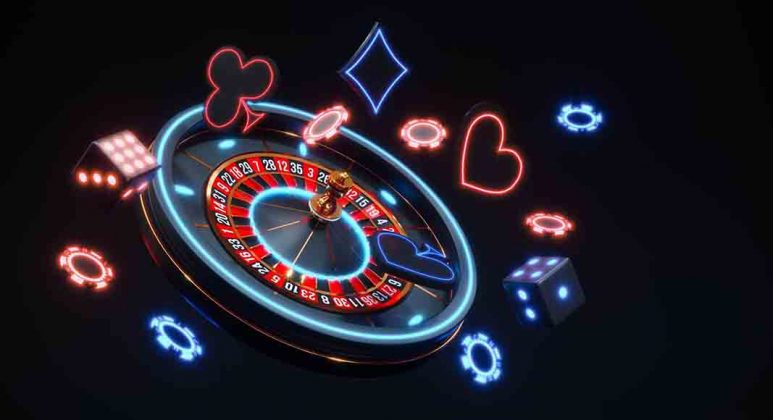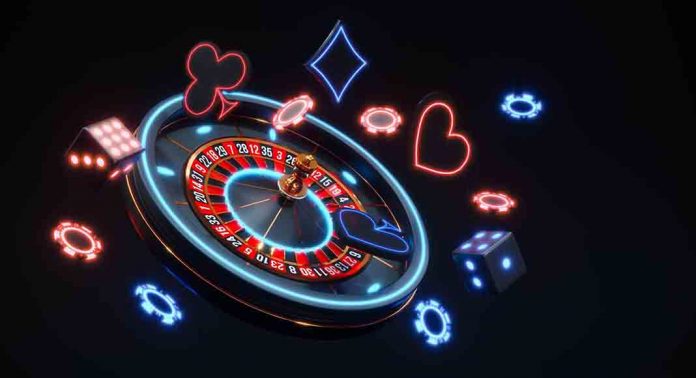 You may not know this, but slot machines use a range of tricks that leverage psychology to keep people playing. It doesn't matter where you are playing (in land-based casinos or on gambling sites), video slots are by far the most popular casino games as there is no calculation involved in the gameplay. Playing poker or baccarat requires learning and practising, while slots are easy to understand. It makes them accessible to anyone (from a novice player to an experienced gambler).
The success of modern pokies is due to advanced technologies. Modern slot machines feature innovative things like bonus rounds, daily free spins, touch screen, and an opportunity to play on mobile.
The first slot machine was simple. It had a wooden box, primitive reels, and poker cards as symbols. The prizes were a bar of soap, free beer, or a pack of gum.
Studies by Brown University have shown that individuals who gamble regularly become addicted three times faster than those who bet on sports or play cards.
Robert Hunter, the clinical director of the Problem Gambling Centre in Las Vegas says that gamblers do not talk about competition or the thrill of excitement. Players mention how they "climb into the screen and get lost".
Structure
Multi payline games provide more opportunities to win. Video slots have at least from 10 to 25 paylines. It means they offer from 243 to 1024 ways of winning. They feature wild and scatter symbols along with additional bonus features like free spins, bonus rounds, "click me" feature, "pick me" bonus, progressive multipliers, etc. These things allow players to count on big prizes. 
RNG
RNG (aka Random Number Generator) adds fuel too. On the one hand, it may work to your advantage, increasing payouts. RNG makes it impossible for a casino to falsify the outcome. Nobody knows what combinations of symbols will land on the reels: neither you nor the casino itself. On the other hand, RNG may hook you on compulsive gambling. Once you have won, there is nothing to stop you from betting. It becomes a headlong rush towards winning combinations and higher payouts. You start feeling as if you know when the winning comes. "Just one more spin" is a common thought. It comes into the mind of every player while spinning the reels.  
When Do Players Gamble?
Most gamblers take slots as a way to relax after work. Does it mean that the most comfortable time for playing is in the evening or at night? A significant condition: you must have money on your balance to spend on slots. So, you may gamble during the day: in the office or on the way home if you have cash. Some individuals think there is nothing more relaxing than playing slots while lying on the couch and watching your favourite movie. "The atmosphere makes a difference," say gamblers. Therefore, more people gamble at night when no one is around. It is a solitary moment when you can let yourself relax completely. However, many players believe that it does not matter what time of the day you are gambling. You may stay in line, shop, wait for the flight, and gamble at the same time.
Online Casino Tricks
When it comes to new releases and instant access, there is nothing better than virtual casinos. Unlike land-based casinos, they offer more perks for newcomers and skilled players. Plus, they are not limited by floor space, meaning that you may play any game you want. There is no need to wait in line until you get an opportunity to spin the reels of your favourite slot.
Typically, online casinos offer a much higher payout percentage than mortar and brick casinos.
Imagine: you don't need to leave the house to play slots. Most gambling sites have quite a collection of free and real money pokies. Besides, a welcome bonus is tempting. It consists of hundreds of free spins and bonus money. After registration (it may be mandatory at most gambling sites), you may get promotional email notifications. Online platforms understand that the best way of getting in touch with a player is easier via email.
Last but not least, one of the best tools to attract new players is to place high-quality advertising offers. As a rule, people rely on other gamblers' reviews. Good feedback helps gambling platforms to earn the trust of potential players. Positive comments along with prime advertising are a guaranteed source of new users.
Subscribe to Our Latest Newsletter
To Read Our Exclusive Content, Sign up Now.
$5/Monthly, $50/Yearly