Getting Started with Mobile Gaming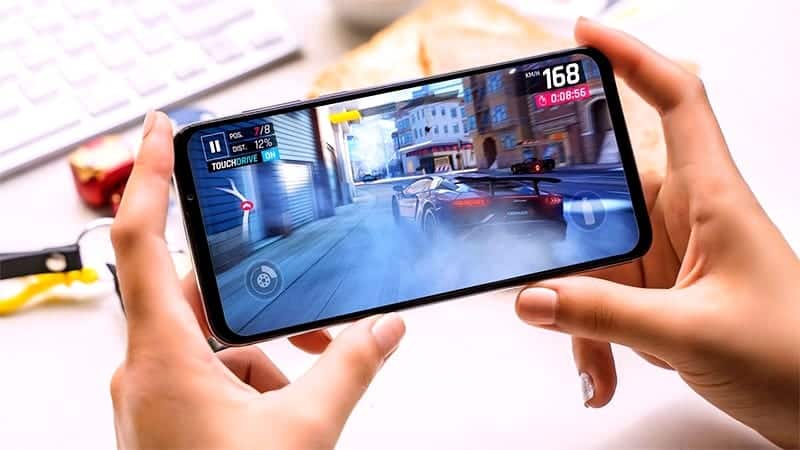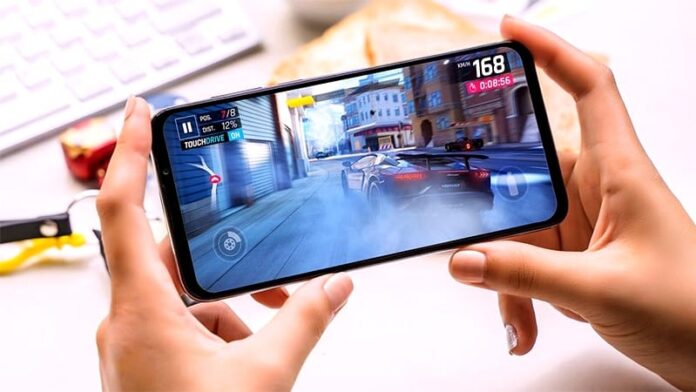 In 2022, it is abundantly clear that every industry, business, and faucet of life has been impacted by advancing technology. The mobile industry in particular is one that is susceptible to constant flux as smartphones are being continuously adapted and modernized according to the latest technology. Although smartphones and mobile phones have a range of features including cameras and online banking, one popular activity that many people engage in with a smartphone is mobile gaming. In fact, with the revenue in the Mobile Games segment projected to reach US$152.50bn in 2022, this trend is set to increase even more as the benefits of mobile gaming are beginning to resonate with users.
One industry that has been severely impacted by the boom of mobile gaming has been the casino sector as the creation of online casinos has now translated to smartphones where users can even download casino apps in order to play their favorite casino games from the comfort of their own home. Not only can casino fans access all of their favorite games from brick-and-mortar casinos on their mobile on sites like Bally's Casino NJ, but in these virtual spaces there are an infinite collection of new and old games to be played. Indeed, these virtual casinos have even more benefits than physical casinos with bonuses ranging from sign-up rewards to free spins that can enhance users' experience. With advancing technology, players are also no longer sacrificing any opportunities to socialize with others as online casinos offer plenty of chances to interact with and chat with other players to share tips or simply have a conversation.
With the popularity of mobile gaming becoming evident, it is not just the practice of playing mobile games that is gaining momentum. In fact, today mobile game development is regarded to be one of the most profitable and rewarding tech businesses. With advancing technology creating growing opportunities for individuals, the mobile gaming industry is now open to many people who are only starting out in this field. However, there are many things that you need to keep in mind prior to creating your first mobile game.
Firstly, orchestrating a proper plan can be instrumental in the success of your game. This comes with planning what type of game you are going to have as well as any unique features, characters, and visuals that you want to implement. There is also a range of development tools that you can utilize to help you in the coding process to see your creations come to life. You will also need to choose your software at present Unity is the most popular amongst mobile game developers and it is also free of charge whilst you are using it. Furthermore, you will need to learn your programming language and a great programming language is C# which is an object-oriented programming language that is simple and relatively easy to grasp.
Moreover, with game development, many people spend loads of time planning before starting to test their game. This is because many game developers are apprehensive about releasing their games until every detail is perfected. However, testing it is actually crucial to creating a great game and you will need to design your first level accompanied by your visuals in order to see how it will run. Even if your game has faults, you can always draw on the feedback of your players and users to later release updates to improve the game. You will also need to consider UI Design and User Experience which involves making UI elements such as HUDs, menus, icons, buttons, and dialogs with a deep understanding of user behavior. If you are not particularly accustomed to creating graphics for your games, there is always the option to reach out to a designer who will give you their expertise.
Remember also that the mobile gaming industry is so competitive with loads of games saturating it that your game will need to stand out against others. This entails checking for any errors, bugs, or faults when your game runs as well as any evidence of pixelation. You should also make sure that your gameplay isn't overly complicated as people are typically dissuaded from games that they cannot get accustomed to playing. Moreover, it is also important to make sure that the plot and premise of your game are unique and that you are careful not to copy any other games. Choosing appropriate music for your game should also create a great positive user experience for players of your game.
In summary, the success of the mobile gaming industry can be largely credited to the recent developments in technology that have revolutionized every sector of our society. With online casinos coming under the umbrella of mobile gaming, players are now allowed to conveniently able to play casino games and even earn money. This boom in mobile gaming has also sparked a huge interest for many in entering the world of games development with many now seriously considering pursuing a career in this field. For those who want to develop games to be played on a mobile, it is vital to carry out thorough research and make a plan prior to creating and releasing your game as well as learning your programming language and considering other additional features you think may enhance your game. With technology-making games developing tools and resources at our disposal, we should witness more people contemplating this career path in the future.
Subscribe to Our Latest Newsletter
To Read Our Exclusive Content, Sign up Now.
$5/Monthly, $50/Yearly