9 Gambling Myths Most Beginners Believe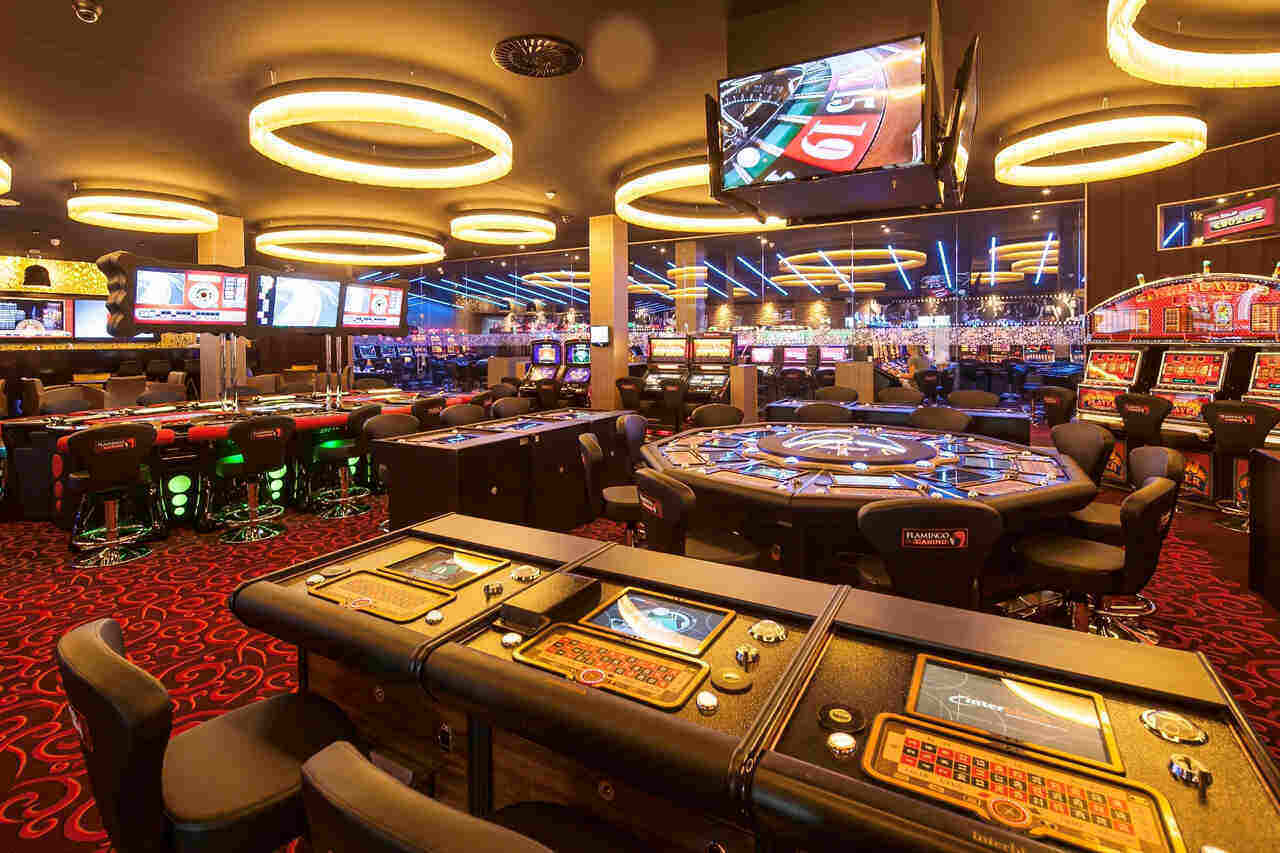 There are so many myths surrounding the online casino gaming industry that it can be hard to separate fact from fiction. Everyone has to start somewhere, but all too often, beginners to casino gaming are put off by malicious or misguided rumours or lies that have plagued the industry for too long. We want to set the record straight today, so that if you do decide to indulge in a spot of online casino gaming, you'll do so unfettered by falsehoods. Here are 9 gambling myths most beginners believe, and the truths behind them.
Myth #1: Online casinos are all the same
This is perhaps one of the most enduring myths about the online casino industry. While it's definitely true that online casino sites are often designed in a similar way to one another, this is largely because designers stick to the same principles, not because the business model behind the casinos is the same. Finding the right online casino for you is of paramount importance, and you'll need to shop around to do so, because take our word for it: the bonuses, game variety, and security on offer are not all the same.
Myth #2: Online casinos will lose your money
This is another one that perhaps used to be true back in the days when online casinos were still new, but since then, the industry has come a long way. Security protocols are incredibly tight and comprehensive now, so if you're worried about losing money or having it stolen by unscrupulous elements, you can put those worries to bed. Of course, you'll still need to make sure the casino you're playing on is reputable and reliable, but this is easily done; renowned casino brands don't want to get a bad reputation, after all!
Myth #3: Online casinos are rigged
This is a gross generalisation, so it's a good idea to break it down a little. There's no doubt that a very, very small percentage of online casinos out there are probably rigged; these are the disreputable platforms that don't have a good reputation, but trade on beginners' naivete to steal as much as they can. This simply isn't the case for the vast majority of casinos, though; thanks to platforms like Trustpilot, you can always see whether a casino is trustworthy or not.
Myth #4: Players often cheat in online casinos
It's actually much harder for players to effectively cheat when playing online casino games than it is for them to do so in physical establishments. Think about it; if the games are all digital and decided remotely, then how can players cheat? There aren't any physical cards to steal or roulette wheels to tilt. If there is cheating going on, it means a player has gained access to the casino platform's backend, which would constitute a more serious issue, but this is incredibly rare.
Myth #5: Win rates are better (or worse) at online casinos
Whether or not a win rate is good or bad depends entirely on the game, but in online casinos, scoring a victory is entirely down to chance. Unless you're playing poker with live opponents and you can see their faces, all casino outcomes are decided by a machine on online platforms, so unless the rates are being rigged behind the scenes (which is a very bad sign), your chance of winning is exactly the same as it would be if you were playing the physical game. Online casinos are, in many ways, actually fairer!
Myth #6: Bonuses are scams
Again, it's important to judge this one on a case-by-case basis. Generally speaking, if the casino in question is unscrupulous and unreliable, then it's possible their bonuses are fabricated; if the operation has been set up essentially to rob customers, then don't expect the bonuses to materialise. However, if you're playing at reputable casinos, then there's no reason the bonuses offered by these platforms won't be on the level. Make sure to read the terms and conditions thoroughly before playing, though.
Myth #7: Game developers are shifty
The online casino industry, just like other entertainment industries, relies on a centralised bank of developers to create software for it. These developers include huge names like NetEnt, Playtech, and others, so if you see their names when you're playing online casino games, you can take that as an implicit mark of quality. Remember the golden rule here: if you go with the wrong site, you stand a chance of being ripped off, but if you stick to the big names, you'll be fine.
Myth #8: Online casinos never pay out
Again, we have to stress that this is only true if the site you've decided to play on is disreputable in the first place. Always do extensive research when you are deciding which online casino platform you should go for, because this kind of industry is ripe for exploitation (which doesn't mean it happens often, only that there are a lot of opportunists in online casino gaming). If you choose a reputable casino, there's no reason you won't get the money you win if you happen to do well.
Myth #9: Online gambling denies business to land-based casinos
While many people will prefer the convenience of online casino gaming, there are others who want to immerse themselves in the full Vegas experience. As such, physical casinos will probably always have an audience; if you want a great night out, you'll visit a casino, but if you just want to play the games with no extra fuss, then online casinos are the place to be. Physical casinos have their advantages too; they're glitzier and more glamorous, making them ideal for parties or celebrations.   
Subscribe to Our Latest Newsletter
To Read Our Exclusive Content, Sign up Now.
$5/Monthly, $50/Yearly