EA Sports FC: Release Date, New Updates and Latest Information
Listen to the Podcast:
EA has unveiled the logo for its new soccer simulation series, EA Sports FC, following its split from FIFA last year. The company has promised to provide more information about its upcoming soccer game in July and has already started advertising it to familiarize customers with its new brand. This article will discuss the EA Sports FC release date and other updates.
EA and FIFA: A Conflict that Separated Them
The conflict between EA and FIFA first arose in 2021 when FIFA wanted EA to pay it $1 billion every four years to license the name of the soccer organization and the World Cup event, and EA refused.
Additionally, EA claimed that FIFA placed creative restrictions on simulation games. Since the split, EA has hinted that it may introduce additional game modes beyond 11v11, start more brand partnerships like its confirmed deal with Nike, and run live events like actual game broadcasts.
EA Sports FC will feature several other leagues worldwide, including the Premier League, UEFA Champions League, UEFA Women's Champions League, La Liga Santander, Bundesliga, Ligue 1, Serie A, CONMEBOL Libertadores, Barclays Women's Super League, NWSL, and many more.
EA Sports FC Release Date
(Video Credit: TheFootballLore)
There have been numerous rumors and leaks about EA's upcoming game, and an official announcement is expected within the next month.
DonkTrading, a Twitter user, posted an update on the EA Sports FC release date. He has claimed that EA Sports FC will be released months ahead of schedule, possibly coinciding with the start of the new football season. This time window may seem vast, but it would move the release of EA FC from the more logical late September to the middle or end of August.
Potential Release Dates of EA Sports FC
We had previously estimated that EA Sports FC would be released on or around September 29, 2023, in keeping with the traditional timing of FIFA games. Besides a brief delay during the pandemic, FIFA was always released on the last Friday of September.
This new information, however, could bring the release of EA Sports FC forward by nearly a month.
The new Premier League season will kick off on Saturday, August 12; this date is a strong hint as to when EA might release their next game.
The Bundesliga, Germany's top League, kicks off on August 18, and EA Sports La Liga, Spain's top division, kicks off on the same day as the Premier League.
Keeping this in mind, we speculate that EA Sports FC could be released on:
The 18th and 25th of August, 2023.
These are just guesses for now, but given the early release rumors, these dates stand out as the most likely.
What platforms can I get EA Sports FC on?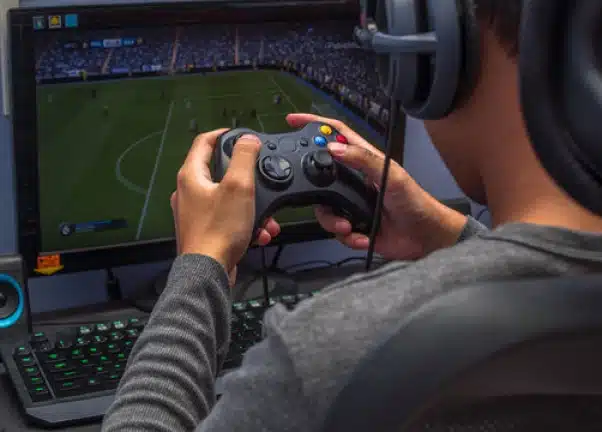 PS5, Xbox Series X/S, and PC all look like sure bets for EA Sports FC's release, and we'd guess that PS4, Xbox One, and Nintendo Switch owners will also be able to get in on the action.
Related Read: All About Hogwarts Legacy Delay For Xbox and PS4
However, it should be noted that FIFA games on the Switch don't usually receive the exact gameplay updates as those on the more powerful consoles. To what extent EA Sports FC takes the Switch 'Legacy Edition' route remains to be seen.
Partner Quotes
Let's look at what EA Sports partners talk about the new game EA Sports FC.
Premier League
"Through our long-standing partnership with EA SPORTS, we can bring fans around the world closer to the Premier League, and we recognize the importance of the next generation in growing the future of football," said Chief Executive Richard Masters. We look forward to developing the ePremier League, opening new football pitches to benefit UK communities, and providing fans with exciting in-game experiences through EA SPORTS FC.
La Liga
La Liga President Javier Tebas remarked that their collaboration with EA SPORTS FC was a prime example of their commitment to driving innovation in football. "We will continue to strive for new and innovative ways for fans to engage with La Liga matches authentically, and we see EA SPORTS FC as a hub for positive growth in football."
Bundesliga
Bundesliga International Chief Marketing Officer Peer Naubert remarked, "Fans around the world can discover and make lifelong connections with clubs and players through video games," stressing the importance of top football leagues using the best platforms to engage with this group of fans. We're thrilled to be able to do this with EA SPORTS FC thanks to our ongoing partnership with EA SPORTS, and we hope our fans are just as pumped about the future of football as we are.
CONMEBOL
An improvement for fans is an improvement for the sport as a whole, as stated by Juan Emilio Roa, CONMEBOL's Marketing and Commercial Director. "By partnering with EA SPORTS FC, we are giving fans the best way to experience CONMEBOL football off the field and the opportunity to become a part of a club that takes pride in being welcoming to all and constantly pushing the boundaries of the game we all love to play."
Barclays Women's Super League
Commercial Director at The Football Association Navin Singh recently stated, "For football to advance, the elevation and equality of women's football needs to be a focus." "EA SPORTS FC will give fans a new level of immersion in a women's football video game, showcasing the growing popularity and significance of the sport. Fans have asked for more ways to interact with the Barclays WSL, and EA SPORTS FC delivers.
NWSL
"The NWSL's partnership with EA SPORTS through 2022 was not only a big deal for women's soccer, but also a long-term plan and investment," said NWSL Commissioner Jessica Berman. "The next chapter of The World's Game depends on recognizing the amazing talent and impact that leagues like the NWSL offer to every type of football fan, and EA SPORTS FC will do that and more."
Final Words
Since Electronic Arts and FIFA severed ties due to disagreements over licensing fees, EA Sports FC has become the company's new intellectual property (IP). As a result of FIFA's decision to create its football games with a different publisher, the industry is gearing up for increased competition.
Subscribe to Our Latest Newsletter
To Read Our Exclusive Content, Sign up Now.
$5/Monthly, $50/Yearly