What Can CBD Capsules be Used For?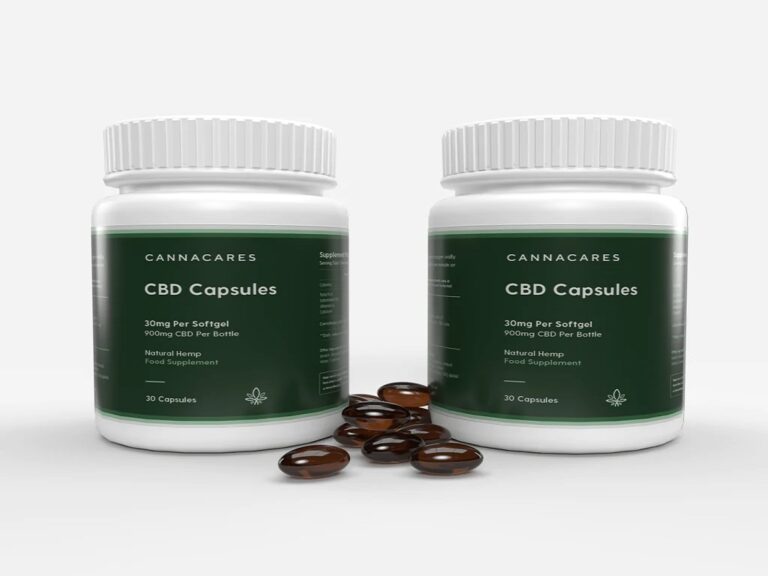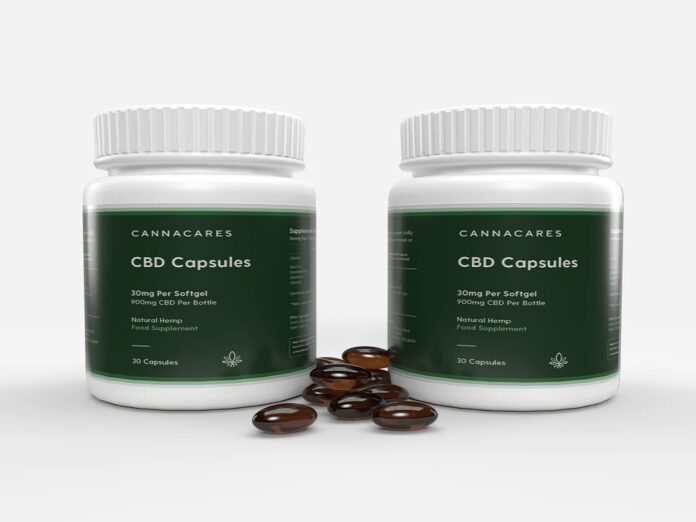 Unless you've been living under a rock for the last few years, then you will know all about the hype surrounding CBD.
CBD, or cannabidiol to give it its full name, is an all-natural derivative of the cannabis plant that has been referred to as a "miracle compound" due to its tremendous range of therapeutic benefits.
An increasing number of people are turning away from traditional pharmaceutical medication and instead opting for natural alternatives, such as CBD, that carry far less severe and prevalent side effects.
The rampant increase in popularity of CBD products has led to an explosion of innovation with regard to delivery methods. CBD products now range from the more traditional CBD capsules and oil tinctures to CBD bath bombs and even CBD lube!
This article will focus on CBD capsules; what they can be used for and how they can improve your daily life.
What is CBD?
As mentioned, CBD is a derivative of the cannabis plant – hemp to be specific. This means that it contains either trace elements of THC, or none at all.
THC (tetrahydrocannabinol) is the dominant psychoactive compound of cannabis that is responsible for causing the "high" often associated with cannabis use.
As a result, CBD is classified as a non-psychoactive compound which means it does not cognitively impair the user. At the same time, CBD still retains a wide range of therapeutic benefits that this article will proceed to outline. 
What are CBD Capsules?
CBD capsules were one of the first iterations of mainstream CBD products, alongside CBD oil.
CBD oil however can be problematic to consume while also lacking in discreteness. The process of measuring the correct dose in the dropper, before dropping the oil under the tongue and holding for 90 seconds does not lend itself to convenience.
CBD capsules on the other hand represent are far easier delivery method, particularly for new users. They are consumed in the same manner as any other traditional tablet would be – swallowed with a glass of water (or drink of your choice).
We will now outline the various ways in which CBD capsules can be of benefit to you.
Provide Relief from chronic pain conditions
No matter how chronic pain manifests, whether it is from an injury or a hereditary condition, such as a car accident or arthritis respectively, CBD can help. It naturally possesses anti-inflammatory and pain-relieving properties.
A 2008 meta review study by Russo[1] highlighted that cannabinoids have tremendous potential in providing pain relief.
Taking CBD capsules on a regular basis allows CBD to build up in your endocannabinoid system gradually, eventually reaching peak efficacy after approximately 8-10 weeks of regular usage.
This works as CBD binds to your internal pain receptors, helping to reduce areas of discomfort. This can potentially lead to improvements in mobility and sleep.
Help improve sleep
Speaking of sleep, this is one of the most common reasons for people using CBD. There are a number of different ways in which people try to improve their quality of and ability to get to sleep, ranging from mental techniques to sleeping pills.
However, sleeping pills in particular can leave the user feeling groggy the next morning and often come with a plethora of side effects, including addiction.
CBD is a natural alternative, that can help you get to sleep more easily, without the unwanted side effects and groggy feeling the next morning.
Research by Shannon et al, published in 2019, investigated whether CBD could improve sleep in 25 participants who were experiencing insomnia. Over two thirds of these reported better sleep[2] within a month after using just one 25mg CBD capsule per day.
Ease anxiety
Millions of people around the world struggle with anxiety on a daily basis and managing anxiety is another incredibly common reason for people taking CBD. The study mentioned above, conducted by Shannon et al in 2019, also looked into subjects who were experiencing anxiety. Almost 80% of these reported improved symptoms of anxiety after a month of taking one 25mg CBD capsule each day[3].
CBD capsules also represent a safer, natural alternative to more traditional prescribed medication for anxiety such as benzodiazepines, which can have fatal consequences.
Research also suggests that CBD could stimulate receptors in the brain that are responsible for serotonin production. This is a neurotransmitter that stabilizes your mood.
Relief from migraines
Migraines are defined as intense headaches that vary in both length and severity. Approximately 38 million people are affected by migraines worldwide, all of which can be activated by the simplest of triggers such as noise, light or movement.
Traditional treatments for migraines include triptans and opioids, both of which are accompanied by severe side effects such as gastrointestinal bleeding and have the potential to be addictive.
CBD capsules however, have the potential to inhibit receptors in your brain that block any irregular activity, as well as boosting serotonin production. `
A 2011 study by Axon Relief found that 86% of participants reported a decrease in headache impact across a 30-day trial period[4].
Improve skin condition
Our skin is one of the most visible aspects of our physical appearance and can make people incredibly self-conscious.
There are a raft of common skin conditions, ranging from eczema to acne that have profound effects on individuals' mental health.
The majority of skin conditions, including the two mentioned above, are mainly caused by inflammation.
CBD is highly regarded as a powerful anti-inflammatory that can provide effective relief to skin conditions such as acne and eczema. Furthermore, regular CBD capsule intake can help your skin to hydrate and regulate oil production, ultimately providing relief to skin irritation.
There is also an increasing body of evidence to suggest that regular CBD use can slow down the skin's aging process due to its antioxidative nature and ability to combat free radical damage.
Boost your immune system
The aforementioned antioxidant properties of CBD can also benefit your immune system. They provide a more concentrated and powerful dose of antioxidants than fruits and vegetables for example. Antioxidants are one of the key sources of maintaining your body's immune system.
A recent 2020 study conducted by Nichols and Kaplan[5] found that CBD was effective in improving the performance of the immune system in mice, allowing them to heal their wounds faster and combat future damage.
Conclusion
All in all, we can see the myriad ways in which CBD can help promote a healthier lifestyle and provide a glut of therapeutic benefits, ranging from improving skin conditions and sleep as well as chronic pain relief.
Furthermore, the lack of prevalence and severity in relation to side effects mean that CBD is most definitely worth a try when it comes to your daily routine.
Specifically, CBD capsules represent one of the most straightforward and discreet delivery methods of CBD – particularly for those first-time users.
It is important however to consult your doctor or GP before trying CBD for the first time, particularly if you are on any existing medication.
Reference:
[1] Ethan B Russo (February 2008). Cannabinoids in the management of difficult to treat pain. Identifier 18728714. https://www.ncbi.nlm.nih.gov/pmc/articles/PMC2503660 
[2] Shannon, S., Lewis, N., Lee, H., & Hughes S. (2019 January). Cannabidiol in Anxiety and Sleep: A Large Case Series. Identifier 30624194. https://www.ncbi.nlm.nih.gov/pmc/articles/PMC6326553/
[3] Shannon, S., Lewis, N., Lee, H., & Hughes S. (2019 January). Cannabidiol in Anxiety and Sleep: A Large Case Series. Identifier 30624194. https://www.ncbi.nlm.nih.gov/pmc/articles/PMC6326553/
[4] Rakapakse, T., & Pringsheim, T. Nutraceuticals in Migraine: A Summary of Existing Guidelines for Use. Identifier 26954394. https://pubmed.ncbi.nlm.nih.gov/26954394/
[5] Nichols, J.M., & Kaplan, B.L.F. Immune Responses Regulated by Cannabidiol. Identifier 32322673. https://www.ncbi.nlm.nih.gov/pmc/articles/PMC7173676/
Subscribe to Our Latest Newsletter
To Read Our Exclusive Content, Sign up Now.
$5/Monthly, $50/Yearly