15 Best eReaders for 2023: Read for Hours on End with These Eye-Friendly Devices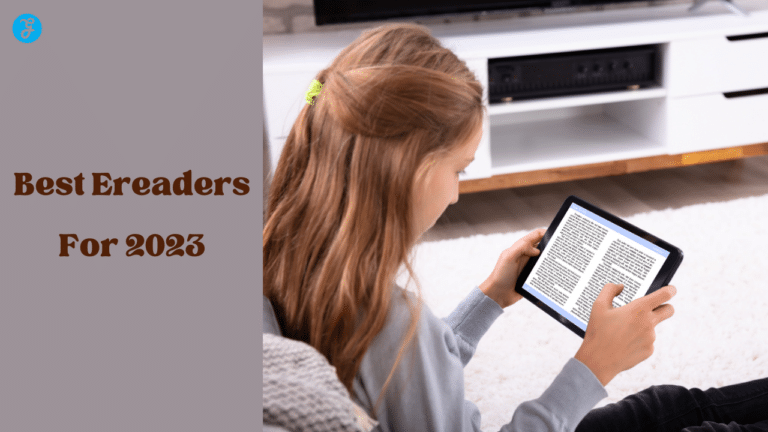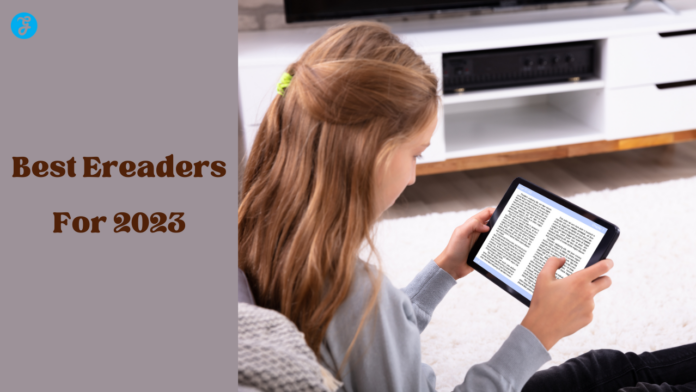 Are you looking for the Best Ereaders For 2023? Technology has come a long way since its introduction, now offering more advanced features and capabilities than ever before.
This article will provide an overview of some top leaders on the market as well as key factors to consider when choosing one that suits your individual needs. Find out here which reading device is the perfect match for you – Let's dive in!
Content Highlights
The Amazon Kindle Paperwhite (2021) is a waterproof e-reader that can store up to 4,000 books and has adjustable text size/brightness settings.
The Kobo Elipsa 2E features ComfortLightPRO lighting, Notebook synchronization, Apple Pencil compatibility, and Dark Mode.
The Barnes & Noble Nook GlowLight 4 offers a large 7.8-inch display with physical page-turning buttons; it is the best-value e-reader of 2023 for just $150.
Consider reading features such as adjustable backlighting/contrast, note-taking capabilities, waterproof design, or audio playback when choosing an e-reader in 2023.
Overview of the 15 Best eReaders for 2023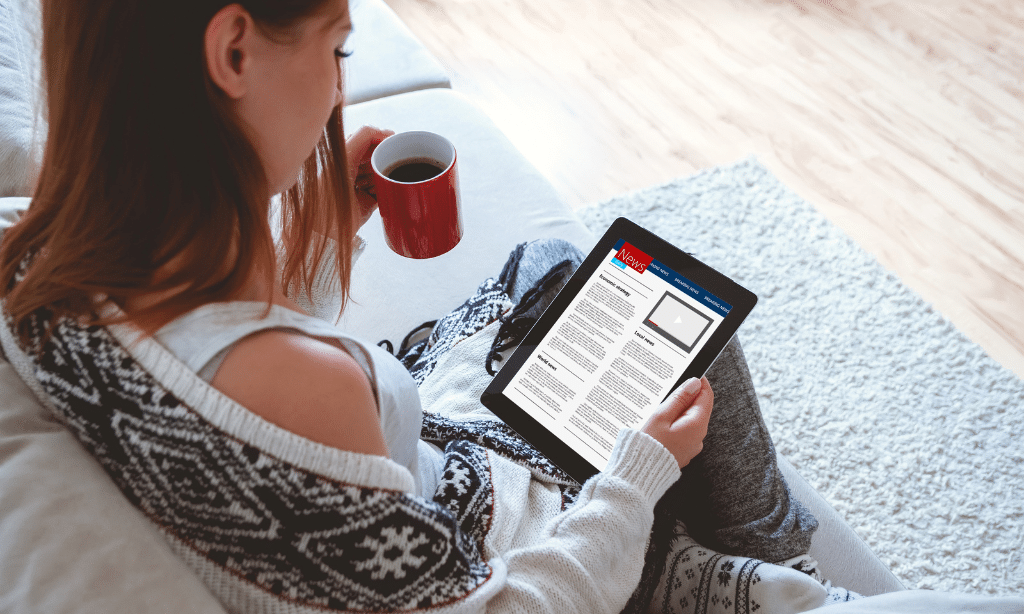 In this section, we'll discuss some of the most popular e-reader brands and models for 2023, including Amazon Kindle Paperwhite (2021), Kobo Elipsa 2E, Apple iPad 10th Generation (2022), and Barnes & Noble Nook GlowLight 4.
| E-Reader Model | Display Size | Storage Capacity |
| --- | --- | --- |
| Amazon Kindle Paperwhite (2021) | 6.8 inches | 8 GB |
| Amazon Kindle Paperwhite Kids | 6.8 inches | 8 GB |
| Kobo Elipsa 2E | 10.3 inches | Not specified |
| Amazon Kindle (2022 Release) | 6.8 inches | 8 GB |
| Amazon Kindle Scribe | 8 inches | Not specified |
| Kobo Clara 2E | 6 inches | 8 GB (expandable) |
| Apple iPad (10th Gen, 2022) | 10.2 inches | 64 GB |
| B&N Nook GlowLight 4 | 7.8 inches | 32 GB |
| Sony Digital Paper DPT-RP1 | 13.3 inches | 16 GB |
| Boox Nova Air | 7.8 inches | 32 GB |
| Tolino Shine 4 | 6 inches | 8 GB |
| PocketBook Touch Lux 5 | 6 inches | 8 GB |
| Onyx Boox Note 5 | 10.3 inches | 64 GB |
| B&N Nook GlowLight Plus | 7.8 inches | 8 GB |
| Remarkable 2 | 10.3 inches | 8 GB |
Amazon Kindle Paperwhite (2021)
The Amazon Kindle Paperwhite (2021) is an e-reader that makes a great choice for those looking for the best in digital book reading and functionality. This latest edition has been praised by numerous technology reviews as one of the most advanced e-readers available, with an improved display quality to match.
It features increased battery life as well as adjustable text size and brightness settings which make it comfortable to use even when outdoors. Plus, its waterproof design means you don't have to worry about accidental spills or damage from raindrops.
With its 8 GB memory, it can store up to 4,000 books at once, so you never have to worry about running low on reading material again. All in all, this makes the Kindle Paperwhite (2021) a top contender among today's ever-growing selection of e-readers and is likely going remain one of the best options through 2023.
Amazon Kindle Paperwhite Kids
The Amazon Kindle Paperwhite Kids offers an unbeatable bundle for a cutting-edge reader. It features a waterproof, flat-front design which makes it comfortable to hold and use. The Kids+ subscription grants your child access to a broad library of books suitable for their age group that are perfect for reading in one sitting or spread out over several days.
Additionally, the e-Reader is backed by an extended warranty that ensures durability even with rough handling from children, it includes its own snug case so the device is well protected when traveling.
This trusted reader also comes at a reasonable cost compared to comparable products – making it one of the top contenders this season!
Kobo Elipsa 2E
The Kobo Elipsa 2E is the upcoming e-reader designed for 2023. It features the comfortLightPRO lighting, which provides excellent illumination when reading with its 10.3-inch screen.
Additionally, this new e-reader will come with different upgraded functions that are exclusive to it and other 2021 models from its series, such as Apple Pencil compatibility, Dark Mode, and Notebook synchronization.
With note-taking ability on documents presents an advantage over other e-readers in the market by far – making the Kobo Elipsa 2E a must-have device for any user looking to enhance their digital reading experiences in 2023.
Amazon Kindle (2022 Release)
The Amazon Kindle (2022 Release) offers easy-to-use reading features and a budget-friendly price tag. It is perfect for those who are avid readers, as it delivers a crystal clear display with detailed resolution and fast refresh rates while also offering comfortable grip and user convenience.
The Kindle Paperwhite Kids edition comes preloaded with kid's books, allowing them to explore an age-appropriate library of titles right away. Furthermore, this e-reader has built-in support for assistance tools like page-turning buttons, voice narration, and text magnification if needed.
These features make the Amazon Kindle (2022 Release) one of the best choices for 2023 because it provides an immersive reading experience at a modest price point that won't break the bank.
Amazon Kindle Scribe
The Amazon Kindle Scribe offers readers an abundance of unique features that make this e-reader stand out from the competition. It's a larger and more powerful version of the regular Kindle, with a bigger screen size (8″) for reading books or taking notes.
As one of the few Kindles available to offer note-taking functionality, it comes supplied with its own stylus – perfect for sketching, writing, or making annotations on digital content.
Plus, three new brush types as well as subfolders enable users to better organize their notes in folders by topics or literature genre – thus further amplifying their reading experience.
Kobo Clara 2E
The Kobo Clara 2E is a premium e-reader designed with the audience in mind. Featuring an ultra-thin design, 85% recycled plastic material, and a glare-free display, this e-reader will make it easier to read for longer without straining your eyes.
With 8GB of storage capacity plus up to 32GB via MicroSD card comes plenty of capacity for downloading new books or storing personal documents like photos and notes. And thanks to its Bluetooth audio support you can listen to audiobooks aloud as well as enjoy the soundtracks from your favorite movies! Not only is the Kobo Clara 2E waterproof (IPX8 standard) but also perfect for using outdoors, even in direct sunlight, so that you don't have any worries when taking it on outdoor adventures.
It's no wonder why the Kobo Clara 2E was made a top choice among users who want a reliable and beautiful reading experience they can take anywhere!
Apple iPad (10th Generation, 2022)
The Apple iPad (10th Generation, 2022) is an excellent choice for readers seeking a top-of-the-line e-reader. Its 10.2-inch display provides crystal clear text and visuals with its LED backlight Retina HD Display as well as True Tone technology providing true-to-life colors.
With the latest A14 Bionic chip, customers can enjoy smooth performance while running apps or taking notes using the Apple Pencil 2nd generation. This premium model also features IPadOS 14 support along with other features like Face ID and Touch ID to offer enhanced security measures for their data and documents making it ideal even for business use cases too! Furthermore, this e-reader also offers six months of free access to major publishers including Audible library membership – all these great features surely make it an extraordinary device that will make bookworms drool over it like never before!
Barnes & Noble Nook GlowLight 4
The Barnes & Noble Nook GlowLight 4 is a great option for those looking for an entry-level e-reader. It features a large 7.8-inch e-paper display, offering a resolution of 212 dpi and 32GB of storage to carry an entire library with ease.
Other notable features include physical page-turning buttons and USB-C support, making it the ideal companion for uninterrupted reading experiences. Additionally, Barnes & Noble's budget pricing makes it the best value pick in this range – all these sought-after features can be yours at just $150!
Sony Digital Paper DPT-RP1
Sony's Digital Paper DPT-RP1 is a standout large-format e-reader that boasts a generous 13.3-inch E Ink display, making it ideal for professionals and students who frequently engage with documents, particularly PDFs. The device is purpose-built for comfortable reading and annotation, providing an experience akin to traditional paper. The high-resolution screen ensures text and graphics are crisp and clear, while stylus support facilitates effortless note-taking and document markup. This e-reader is a prime choice for those seeking a paper-like reading and working environment.
Boox Nova Air
The Boox Nova Air represents versatility in the world of e-readers with its 7.8-inch E Ink display and Android operating system. This allows users to expand their reading horizons by installing various reading apps, granting access to a vast array of e-book sources. Beyond reading, it supports note-taking and includes a stylus for effortless annotations. The Boox Nova Air's adaptability and extensive app compatibility make it a perfect companion for those who value customization and access to a diverse range of reading materials.
Tolino Shine 4
Popular in Europe, the Tolino Shine 4 offers a comfortable and convenient reading experience. Its 6-inch E Ink display is complemented by an adjustable front light, ensuring readability in various lighting conditions. This e-reader provides access to a substantial library of e-books and accommodates a variety of formats, catering to the diverse preferences of European readers. With its user-friendly design and impressive features, the Tolino Shine 4 is a solid choice for individuals seeking an enjoyable and adaptable e-reading experience.
PocketBook Touch Lux 5
The PocketBook Touch Lux 5 is a compact and budget-friendly e-reader that packs a punch with its 6-inch E Ink display. Its value extends beyond its affordability, offering features like adjustable lighting, support for multiple e-book formats, and even a built-in translator. This combination enhances the overall reading experience, allowing users to tailor their reading environment to their liking. The PocketBook Touch Lux 5 proves that quality and affordability can coexist in the world of e-readers, making it an attractive option for budget-conscious readers.
Onyx Boox Note 5
The Onyx Boox Note 5 sets itself apart as a 10.3-inch E Ink tablet that excels in both reading and note-taking. Running on Android, it opens doors to a world of versatile applications, catering to various tasks. Its spacious screen and stylus support create an ideal platform for reading and annotating documents with precision and ease. This e-reader's flexibility and large display size make it an excellent choice for those who require a multifunctional device to meet their reading and productivity needs.
Barnes & Noble Nook GlowLight Plus
For those who prefer Barnes & Noble's ecosystem, the Nook GlowLight Plus offers an appealing 7.8-inch display with adjustable front lighting, ensuring comfortable reading in various settings. The device's water resistance adds durability, while access to Barnes & Noble's extensive e-book catalog provides a rich selection of reading materials. The Nook GlowLight Plus caters to loyal fans of the brand, delivering a seamless and immersive reading experience.
Remarkable 2
The Remarkable 2 is a unique e-ink tablet primarily designed for note-taking but with the capability to serve as an e-book reader. Its spacious 10.3-inch screen offers a paper-like writing experience, making it an exceptional choice for students and professionals who require a digital notepad. While primarily a note-taking device, its e-reader functionality is characterized by clarity and simplicity, making it an elegant choice for those who value a distraction-free reading and writing experience.
Factors to Consider When Choosing an Ereader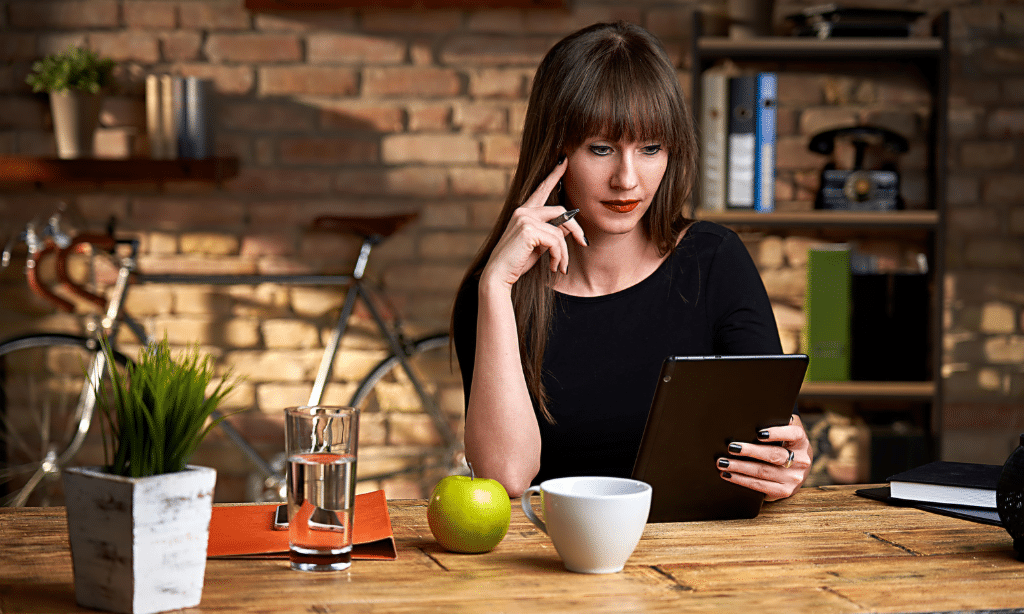 It's important to consider the various features of an e-reader, such as its reading features, other additional features, and how different it is from a tablet.
Reading Features
The latest eReader models offer advanced reading features that can enhance the user experience. For example, some of them come with adjustable backlighting and screen contrast to ensure better control over readability settings or low blue light sampling for reducing eyestrain.
Kindle Paperwhite (2021 release) offers an 8-LED front light system for uniform brightness that makes it easier to read in lighter or darker environments, as well as a higher page refresh rate so readers can quickly flip through pages without too much lag.
The Amazon Kindle Scribe also supports annotation capabilities which make it perfect for note-taking while studying digital textbooks and documents. Other ereaders such as Kobo Elipsa 2E have larger display screens than most Kindles and Nooks which allow users more room for content on the page.
Barnes & Noble's Nook GlowLight 4 advanced anti-glare technology reduces strain from long reading sessions giving crisp, clear text on their displays with self-adjusting illumination levels ideal for both day and nighttime reads.
Other Features
When choosing an e-reader for 2023, other features should also be considered. Waterproof designs can create a more immersive reading experience as users don't have to worry about their device getting damaged if it is accidentally dropped in water.
Additionally, the presence of page-turn buttons can make scrolling through long pages easier and quicker than having to do so manually on a touchscreen display. Many readers come with audiobook compatibility which makes listening to books easier; this feature is incredibly helpful when multi-tasking or while traveling.
Take note that some devices may require you to purchase special headphones or earbuds in order for audio playback capabilities to work properly. Lastly, many top leaders have note-taking capabilities that allow readers to annotate textbook passages or highlight key information from any document they're currently reading–giving them flexibility when studying from home.
The Difference Between Readers and Tablets
E-readers and tablets are similar in that they both offer the convenience of digital content consumption. But there are some key differences between the two. E-readers tend to be smaller and lighter, making them easier to hold for long periods of time while reading or studying, unlike tablets which can become heavy after extended use.
Furthermore, e-readers have dedicated features such as an e-ink display with no backlight that makes it easier on the eyes during prolonged viewing sessions without introducing eye fatigue.
Additionally, many models come with longer battery life than comparable tablets; some even lasting weeks on a single charge! On the other hand, tablets have more functionality and versatility than e-readers as they serve double duty as media players and computer devices so users can download apps or movies aside from books.
Best Ereader for Different Needs
There are excellent e-readers available for each specific need, so readers can find a device to suit their budget, needs, and preferences.
Best Overall: Kobo Clara 2E
The Kobo Clara 2E is one of the top lab-tested picks for e-readers in 2023, offering plenty of features to make it a suitable choice for every type of reader. It boasts a bright and clear display with additional lighting options that allow you to read comfortably even in low-light conditions.
The user-friendly interface lets you access all your books and documents quickly without having to open multiple apps or websites. On top of that, the Kobo Clara 2E provides an extensive selection of reading options, such as font settings, night mode, page margin adjustments, and text highlighting features.
Additionally, it has excellent built quality making it especially durable and reliable given its lightweight design. As such the Kobo Clara2E replacing the previous model HD offers a good mix of flexibility and power creating an enjoyable reading experience no matter where you are.
Best for Kids: Amazon Kindle Paperwhite Kids
The Amazon Kindle Paperwhite Kids is a great choice for children interested in e-reading. It offers 16GB of storage, twice the amount previously available on a basic edition Kindle, which provides plenty of space to save books and magazines.
This edition boasts an eye-catching display with features designed especially for young readers such as bold fonts and graduated page scales. Additionally, the increased durability ensures it can survive any bumps or drops that come its way.
Furthermore, this model is waterproof adding further protection from accidents and allowing kids to read safely even by the poolside or beach! Finally, parents get peace of mind with a one-year subscription to Amazon Kids++, giving their child ready access to thousands of approved age-group-appropriate books across different genres including educational ones! The all-around advantages offered make this an ideal device for your tech-savvy child who wishes to explore exciting stories while learning valuable lessons at the same time.
Best for Note-taking: Amazon Kindle Scribe
The Amazon Kindle Scribe is the perfect e-reader for note-taking. This device allows users to write and annotate directly on the screen, using an included stylus, giving readers greater control over their annotations and notes.
Thanks to its intuitive interface and advanced features like handwriting recognition, highlighting, bookmarks, page navigation controls, and adjustable font size support – scribbling down your notes has never been easier or quicker! The built-in auto-save feature also ensures nothing will be lost if you're knocked out of an active state unexpectedly.
This makes the Amazon Kindle Scribe a great choice for taking detailed digital notes while reading books or other materials without having to switch devices.
Best for Library Books: Kobo Clara 2E
The Kobo Clara 2E is the top overall pick for those looking to read books from their local library. Thanks to its Overdrive integration, users can easily access and check out books from one of the world's largest digital libraries.
Its 8″ HD Carta E Ink touchscreen display produces a crystal clear display for easy reading. It also has LED illumination with adjustable warm or cool light settings that let you read at night without disturbing your eyes.
Additionally, it provides month-long battery life during active use making it perfect to take along on trips or outdoor activities such as camping and beach lounging. What makes this model even more special is its lightweight design, waterproof build, and backlighting control so you get just the right amount of sharpness when finishing up a book before bedtime.
Best for Reading in Color: Apple iPad (10th Generation, 2022)
The Apple iPad (10th Generation, 2022) is a highly recommended choice for readers due to its advanced color display technology. Lab-tested and recommended by experts as an ideal e-reader option, the iPad (10th Generation) provides an incredible reading experience with vibrant colors unlike ever before.
With this device, readers are also able to enjoy numerous other features that make the experience more engaging than traditional leaders – such as interactive games or access to online services like streaming music or movies.
Thus, offering a versatile solution for book lovers who want access to all their favorite content on one device. The iPad (10th Generation)'s vivid & sharp display brings books roaring back into life with added shine in every page turn; thus making it perfect not just for reading but enjoying books even more effortlessly!
Where to Get Ebooks
There are numerous sources to find and purchase ebooks, from Amazon's own ecosystem, other ebook platforms, or library books.
Amazon Ecosystem
The Amazon ecosystem is an expansive platform for purchasing, reading, borrowing, and managing ebooks. Amazon offers Kindle devices as well as apps that allow you to sync your library and read books from a vast array of different devices and platforms.
This highly optimized system makes it easy to buy or borrow any ebook without having to be tied down to one device or account. Whether using the Kindle app on smartphones or tablets, or the dedicated Kindle readers, you're guaranteed a smooth experience with no compatibility problems regardless of where you are in the world.
Amazon also offers its own online store stocked with millions of titles including best-sellers, which allows customers to sample before they purchase a book. Additionally, if available through local libraries customers can also borrow books from their catalog virtually free of charge directly via their Kindles.
Other Ebook Platforms
An increasingly popular way to obtain and read books, particularly ebooks, is through digital ebook platforms. These online marketplaces offer access to thousands of titles often at highly discounted prices compared to physical material options.
Popular ebook platforms in the US include Apple Books, Google Play Books, and Barnes & Noble Nook. All these services offer large catalogs with millions of titles that can be read on smartphone or tablet devices as well as being accessible through dedicated hardware like Kobo e-readers.
Apple Books offers an easily accessible selection of books presented via a sleek interface familiar to iPhones and iPads, making it easy for existing users to get set up quickly. Meanwhile, Google Play Books offers integration across many Android devices together with organizing tools such as collections support and even daily reading goals that sync across web browsers and mobile apps.
Library Books
One of the key advantages of owning an e-reader is the ability to borrow library books. Almost all modern readers, including Amazon Kindles and Kobos, have integration with library systems such as Overdrive, allowing users to easily check out digital versions of books from their local libraries.
This means they can access a broad selection of titles for free – in some cases thousands of them – simply by signing in using their membership card/code. Additionally, borrowing non-digital versions online can also be convenient since these works are often delivered directly to one's home address when requested.
It's an ideal option for readers on a budget who still want access to new releases or hard-to-find titles without having to pay full price. Borrowing ebooks through your device also ensures you don't need hundreds if not thousands of bookcases around the house – instead giving you instant access through a few taps on your reader's screen!
Importance of Waterproofing and Screen Size
Understanding the benefits of waterproof features and suitable screen size are important factors to consider when determining which eReader is best for you.
Benefits of Waterproof E-Readers
Waterproof e-readers offer a range of advantages, from being able to withstand submerging in water for up to an hour to improved display features and customizable settings. Waterproof readers like the Kindle Paperwhite are ideal for anyone who wants to read safely in any environment or even relax with some bath time reading without worrying about their device getting wet.
The clear displays are tailored for easy and comfortable reading, while customized lighting levels allow users to enjoy books at all times of day without straining eyesight. Furthermore, waterproof e-readers also enable access to new ways of enjoying digital content such as magazines, audiobooks, and blogs which might not be compatible with older versions or models of non-waterproof Kindles.
Considerations for Screen Size
When choosing an eReader, screen size is a major factor to consider. Generally speaking, larger screens tend to provide better reading experiences as more text can be visible at once.
Many people opt for 7-inch screens as their preferred sweet spot because they strike a balance between being too small or too big and being easily portable. For example, Amazon's Kindle Paperwhite has a 10 cm (7 in) touchscreen display that makes everything appear crisp and clear while retaining portability so you can take the device with you when traveling.
The extra size will also make it easier to read digital magazines, newspapers comics, and other content that requires more viewing of real estate than what's offered on smaller-sized devices like cell phones and tablets.
New Innovations and Upcoming Ereaders
Stay informed on the ever-evolving technology in e-readers and be sure to check out all the latest features available.
Latest Trends in E-Reader Technology
E-reader technology is continuing to evolve at a rapid rate, and 2023 promises many exciting developments. E-ink screens are expected to become faster and sharper than before, creating an experience closer to reading physical books.
Additionally, the focus will be increasingly on providing a more natural and immersive reading experience. New lighting technology is becoming available in the form of adjustable lights for nighttime or dark settings as well as EndLightening that illuminates the page from all angles so it looks like you are looking through paper instead of a screen.
Furthermore, voice control features have been developed to create easier navigation with shorter menus when navigating around your device. As eReader devices continue to tackle high contrast issues better by offering brighter whites and deep blacks with detail without compromising battery life these new technologies should help add unique immersion experiences while you enjoy your favorite books in 2023.
Anticipated Releases for 2023
2023 is set to bring a wave of new innovations and improvements in the e-reader market, with several top brands leading the way. Kobo, Amazon, Boox, Sony, and Remarkable will all be introducing their latest devices over the next few months.
The Kindle Oasis is widely expected to be the best overall e-reader for 2023 due to its high-quality display and functionality – offering readers an optimal reading experience. For those looking for more budget options without compromising on quality performance, then they should check out Kindle Paperwhite (11th gen) which features a flush front design along with a 300 ppi glare-free display for enhanced readability in bright sunlight.
With readers approaching levels of miniaturization not seen before coupled with cloud integration capabilities such as allowing access to millions of audiobooks from Audible and other providers offer readers an opportunity to discover titles that may have otherwise remained hidden away on library shelves or overlooked stores altogether.
The Best Budget Ereader Options
Affordable e-reader choices along with value-for-money considerations make it possible to pick up an incredible device at wallet-friendly prices.
Affordable E-Reader Choices
Ereaders can be an affordable and convenient way to read books, but with so many models on the market, it can be confusing to choose which one is right for you. The Amazon Kindle remains a popular choice due to its affordability, portability, and upgraded display.
With 16GB of base storage, this is a solid e-reader perfect for anyone on a budget who still wants access to all your favorite titles through the Amazon ecosystem. Other cheaper options are also available such as the Kobo Clara 2E and Barnes & Noble Nook GlowLight 4, offering great value for money beyond what their price tags would suggest.
If you're looking for an affordable e-reader that offers excellent features then these are definitely worth considering!
Value for Money Considerations
In choosing an e-reader, cost-effectiveness, and affordability are key factors. Amazon's least expensive Kindle is considered the best choice for most people, with the Kindle Paperwhite (11th Gen) being praised as one of the most budget-friendly options.
Even older models such as those from Kobo or Nook can be worth considering if they're available at a low price. All in all, read customer reviews to compare prices against features and see which device works best for your situation and budget.
Aside from individual model comparisons, it's also important to compare different platforms – especially when buying books and magazines – because some may offer better deals than others when it comes to value for money. If you're interested also read about the best drawing tablets
Expert Recommendations and Reviews
Get trustworthy opinions from experts and experienced users by reading the latest reviews of readers for 2023.
Trusted Sources for Reader Reviews
When choosing an e-reader, it's always beneficial to explore first-hand feedback and reviews from experts who are knowledgeable in the field. Reviews from trusted sources can give invaluable insight into the reliability, features, and usability of particular models.
Look for reviews from established publications that have been testing these products for years, like Wire Cutter and Consumer Reports. You'll also find helpful advice on professional blogs such as The Gadgeteer or Good E-Reader which cover all ranges of readers including budget options.
Social media influencers and tech enthusiasts often post their opinions regarding product quality too. Additionally, you may even be able to talk directly with reader owners for an unbiased opinion via forums or Reddit threads related to readers.
Read also: Best Kids Tablet in 2023
Frequently Asked Questions (FAQs)
Now let's learn about some common questions on this topic.
1. What are the best e-readers for 2023?
The best e-reader for 2023 is one with a conveniently lightweight design, high contrast display, and long-lasting battery life.
2. What features should I look out for when buying an e-reader in 2023?
In addition to the overall quality of display resolution and ease of navigation, you should also consider features such as backlight settings or audio reader capability if they are important to your needs.
3. Is it worth investing in the latest model of ebook readers for superior performance?
Yes, newer models typically offer more powerful processors which enables faster loading speed and better responsiveness than older models that may be slower or lacking certain formats supportability.
4. Are there any other advantages to purchasing new Ereaders rather than used ones?
When buying a newly released Ereader from reliable vendors, warranty coverage will come along; while when buying used items save money but no reliability on its condition can be guaranteed after purchase until tested by the buyer(s).
Bottomline
Ereaders offer an enjoyable and convenient way to access a world of books, from digital comics to the biggest bestsellers. After testing all major brands and models for 2023, experts have come up with their top picks in different categories.
The Amazon Kindle Paperwhite is considered the overall best e-reader for almost everyone due to its performance-to-price ratio. For budget shoppers, Kobo Libra 2 provides good value and offers a range of features suitable for readers on any budget.
PocketBook Touch HD 3 works across all ebook formats ensuring your library won't run dry anytime soon. Finally, the Kindle Scribe's main attraction is its ability to take notes as you read – perfect for students or people who tend to mark passages they like when reading books! It's important to know your needs before making a purchase decision and these expert comparisons will help guide you along the way.